Top News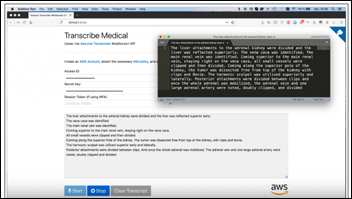 AWS unveils a healthcare-focused version of its transcription service for cloud customers that converts dictated medical notes or multi-party conversations to text in real time.
---
HIStalk Practice Musings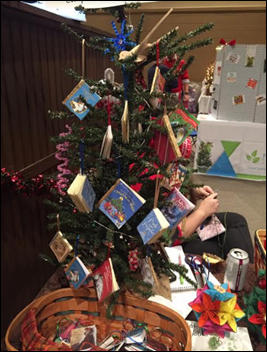 It's hard to believe Thanksgiving is over and Christmas and a new year are just around the corner. I'm hoping a few books will find their way under my tree this year. I'd love to know what's on your reading wish list. Email me with titles you're hoping Santa will bring, assuming you're on the "nice" list!
Not sure what to ask for? CNBC reporter Chrissy Farr has compiled a list of the 40 books she read over the last year. Perhaps it will inspire you to cut down on social media time. Farr says she stopped using Instagram for six months and cut back on Netflix, which gave her back eight to 10 hours each week.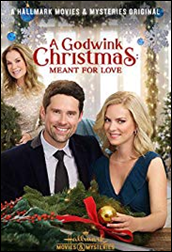 Finally, my love of health IT and Hallmark Channel collide: Hallmark Movies & Mysteries has created a movie based on the true love story of Jack and Alice Totah (which was included in the book "God Wink Christmas Stories."). The Texas couple met through a series of coincidences that included their uncles meeting on a boat to America 50 years before Jack and Alice married. Jack works for health IT vendor ScImage.
---
Webinars
December 10 (Tuesday) 1:00 ET. "Move on from the age of the inefficient EHR." Sponsor: Intelligent Medical Objects. Presenters: Jim Thompson, MD, physician informaticist, IMO; Obaid Baig, product manager, IMO. The EHR seems more like transactional workflow system rather than an intuitive clinical documentation tool, creating the possibility of loss of data consistency and the need for manual workarounds. The presenters will describe how to turn an EHR into a powerful tool that can help improve workflows and documentation so that clinicians can focus on care, not coding and reimbursement.
Previous webinars are on our YouTube channel. Contact Lorre to present your own
---
Announcements and Implementations

EvoHealth adds ScriptSender's automated communication software for referring providers to its RIS solution.

ClearData announces GA of its Healthcare Security and Compliance Platform, which includes software, managed services, and professional services for public cloud-based uses across multiple healthcare verticals.
---
Telemedicine
Telepsychiatry is booming in Missouri, according to data from the University of Missouri and the Missouri Telehealth Network, which shows that tele-visits by Medicaid beneficiaries have increase tenfold since 2010. Mental and behavioral healthcare made up 65% of visits in 2016 – a trend that has continued. Telemedicine's growing popularity is helping to address the state's physician shortage: "A lot of our counties," says Compass Health Network's Cathy Grigg, "obviously, in the middle of the state are very rural," she said. "Our providers don't want to live there; they want to live in St. Louis, Kansas City, Columbia."
---
Other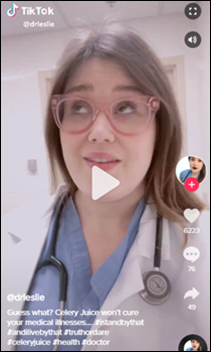 CNBC digs into increasing presence of physicians on TikTok, a short video app that is becoming increasingly popular with tweens and teens. Doctors like Rose Marie Leslie, MD (@DrLeslie) has amassed 300,000 followers with videos devoted to combating health misinformation. Her anti-vaping videos have been especially effective, largely because they're meeting users where they're at and educating them on vaping's dangers. "I may not be the perfect health guru on social media," she says. "I don't meditate or do yoga, I rarely get enough sleep, I'm not vegan and I don't post inspirational quotes. But let me tell you, I have never and will never try to convince you that drinking celery juice cures cancer."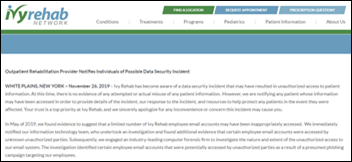 White Plains, NY-based Ivy Rehab Network notifies patients of a data breach that occurred in May after an employee fell victim to an email phishing attack.
---
Contacts
More news: HIStalk.
Get HIStalk Practice updates.
Contact us online.
Become a sponsor.