Top News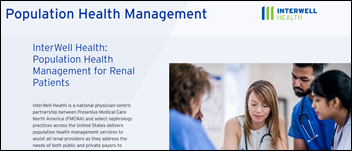 A network of nephrology practices partners with Fresenius Medical Care to form InterWell Health, a population health management company that will offer the full scope of kidney care services to payers and providers participating in value-based care business models. The new company has already raised $20 million.
---
HIStalk Practice Announcements and Requests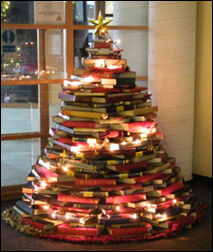 Sounds strange to say, but this will be the last HIStalk Practice post of the decade. I'll resume publishing the first week of 2020. Happy holidays!
---
HIStalk Practice Musings
Stumped as to what to give that friend or family member who has everything? Check out "20 Of The Best Books To Give As Gifts This Year." (And there's absolutely nothing wrong with gifting a book to yourself.)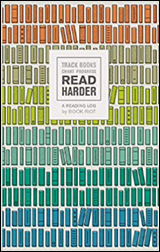 I'll be gifting myself the "Read Harder" reading log soon. I've tried to maintain reading lists via Goodreads in the past, but that habit never seemed to stick. Putting pen to paper in a journal that also challenges readers to pick up certain types of books throughout the year seems more fun.
I received my first HIMSS event invite this week, and was surprised that it took this long for them to start arriving. Like Christmas, it seems HIMSS prep starts earlier and earlier every year.
Like Dr. Jayne, I'll be looking for the perfect walking shoe and show-floor bag to take to Orlando. I opted for a velvety, floral backpack last year. Perhaps I should consider something from Moschino's latest collection instead. Smartphones are getting bigger, after all, and fanny packs are soooo 2019.
---
Webinars
None scheduled in the coming weeks. Previous webinars are on our YouTube channel. Contact Lorre to present
---
Acquisitions, Funding, Business, and Stock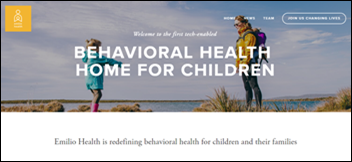 Pediatric behavioral health provider Emilio Health raises $5 million in seed funding from Oak HC/FT. The Palo Alto, CA-based startup combines in-person treatment with digital behavioral health tools that include scheduling, tracking progress, and virtual visits.
---
Announcements and Implementations

Greenway Health makes the Carequality Interoperability Framework available to its Prime Suite and Intergy EHR customers via the CommonWell network.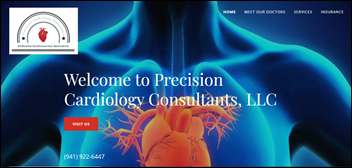 Precision Cardiology Consultants (FL) implements remote patient monitoring technology and services from LiveCare for its diabetic patients.
---
People

GoodRx names Jody Mulkey (Aspiration) CTO.
---
Government and Politics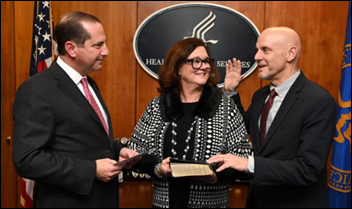 HHS Secretary Alex Azar swears in new FDA Commissioner Stephen Hahn, MD. Hahn comes to the position from MD Anderson Cancer Center, where he held several positions including chief medical executive, since joining the Texas-based organization in 2015.
---
Sponsor Updates
AdvancedMD publishes an e-guide, "The ABCs of Patient Engagement."
Blog Posts
---
Contacts
More news: HIStalk.
Get HIStalk Practice updates.
Contact us online.
Become a sponsor.