Top News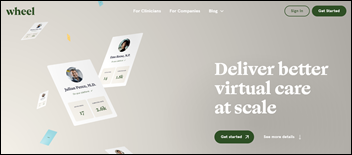 Austin, TX-based Enzyme Health rebrands to Wheel alongside a funding round of $13.9 million led by CRV. The company helps telemedicine companies find additional clinical staff. Providers also use it to scale their virtual care services. Founder Michelle Davey says the new financing will enable it to double its workforce of 15, and to continue to improve things on the tech side.
Both Davey and co-founder Griffin Mulcahey spent time at Medici, an Austin-based healthcare messaging app.
---
Webinars
Previous webinars are on our YouTube channel. Contact Lorre to present your own.
---
Announcements and Implementations

DirectTrust reports that messages sent over its secure network climbed to 811 million in 2019, more than double the total sent the year before. Organizations served by DirectTrust health information service providers jumped 72% to 238,000.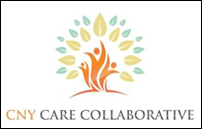 Central New York Care Collaborative will use software from social determinants of health-focused vendor Unite Us to enable its network of health, community, and social services providers to send, receive, and track patient referrals.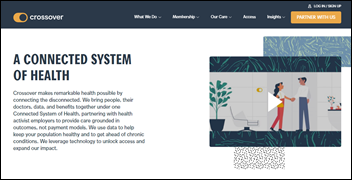 Crossover Health will open a new health center in Las Colinas, TX capable of serving 10,000 employees and their dependents. The company, which offers employers primary and behavioral healthcare services in person and online, will incorporate a dedicated space for telemedicine doctors – a new feature in its clinic designs. Founder and CEO Scott Shreeve, MD told Mr. HIStalk in an interview last year that, "Our technology isn't an electronic health record designed for billing. It's more like Slack, asynchronous communication with a consistent care team, where we can have that constant communication as needed. Then [we] guide them in their local geography. Our patients never see the electronic health record. They see our tools, our patient engagement platform."
---
Research and Innovation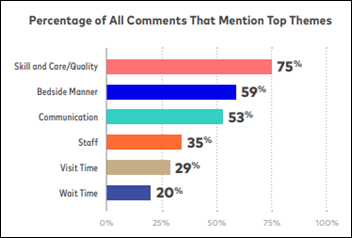 Healthgrades and MGMA analyze 8.4 million patient reviews to determine:
Top subjects of positive and negative comments were related to skill and care quality, communication, and bedside manner.
Wait time, visit time, and staff are mentioned up to three times more in negative reviews than positive ones.
Male providers received higher average star ratings than their female counterparts.
Reviews of male providers more often mentioned skill and care quality, while reviews of female providers more often mentioned bedside manner, communication, and length of visit.
A separate survey from PatientPing looks at the provider side of online reputation management. Of its 346 respondents, nearly 30% admit to not addressing their online reputation, while 24% believe they have a strong presence in their local market. Results also show that those practices that do consider reputation management to be part their success are more likely to achieve key performance metrics.
---
Other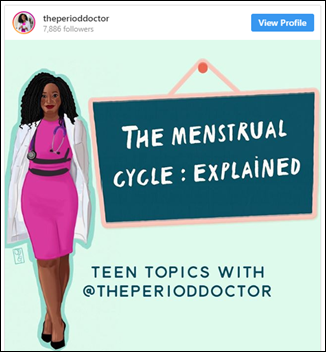 This article highlights the ways in which Ob/Gyns are using Instagram to educate their followers on topics they are surprised more patients don't know about when they come in for appointments: "At the start of my fellowship," says @theperioddoctor Charis Chambers, MD" I was really shocked by the number of conversations that I would have with these young girls with their guardian or parent, where I would just explain basic physiology and they would be like, 'I've never heard this. I just felt like there was a gap in education. If I stay here in the four walls of a clinical setting, I will never reach enough people. I will have the same conversation day in and day out and not be able to make a meaningful difference."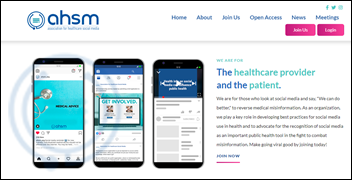 Physicians interested in learning how to navigate the fine line between online educator, influencer, and outright product hawker may want to check out the Association for Healthcare Social Media, which the above article mentions. It looks like it's been around just under a year, and is led by Austin Chiang, MD Jefferson Health's chief medical social media officer. AHSM will hold its first conference this May in Philadelphia.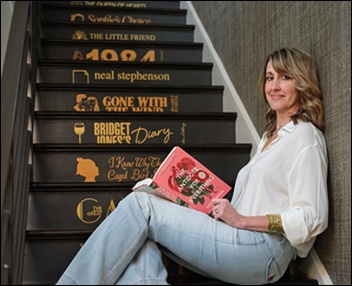 Charlotte Magazine interviews North Carolina native Kimmery Martin, a former ER physician and now full-time author. She's busy touting her second book, "The Antidote for Everything," and prepping for a third, which will be about an infectious disease doctor traveling with her children in the midst of a viral pandemic. Marin says she loves the role she has transitioned into: "I love the idea of reinvention. I find both careers equally compelling. Both allow an examination of the human condition – the difference being, in medicine, doctors are striving to alleviate suffering, while authors are deliberately torturing their people, because you can't have a good book without friction."
---
Sponsor Updates
AdvancedMD publishes a new e-guide, "7 Key selection criteria for outsourcing RCM for VBC."
Blog Posts
---
Contacts
More news: HIStalk.
Get HIStalk Practice updates.
Contact us online.
Become a sponsor.