Top News

A study in the Annals of Internal Medicine finds that primary care visits are declining amongst commercially-insured adults, with visits between 2008 and 2016 declining by 24% and the amount of adults not seeking PCP appointments increasing to 46%. Visit declines were most prevalent in young adults, those without chronic conditions, and those living in low-income areas. Out-of-pocket costs rose by about $10 per visit.
The study's authors attribute the decline to a decrease in a patient's perceived need for appointments, increased costs, and the increasing availability of alternative sources of care.
These findings shouldn't surprise anyone working in the world of digital health, and I'm willing to bet they won't surprise PCPs themselves. As more and more virtual care options become available through traditional providers, payers, employers, and directly to consumers, it's no wonder people are foregoing treks to the clinic when they can receive care – albeit, potentially disconnected – from the comfort of wherever they already are.
---
Webinars
None scheduled soon. Previous webinars are on our YouTube channel. Contact Lorre to present your own.
---
Announcements and Implementations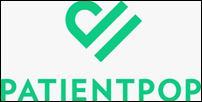 PatientPop adds neighborhood-based social media site NextDoor to the list of practice profile sites it monitors and manages as part of its patient relationship management services for providers.
HIM vendor HealthMark Group, patient intake management company OTech Group, and Ridgemont Equity Partners will co-develop software to help practices manage patient check-in and medical records release processes. HealthMark CEO Bart Howe will lead development efforts.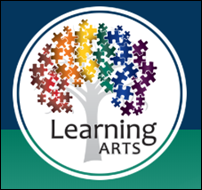 Autism care organization Learning Arts (CA) implements CentralReach's EHR and practice management software.
---
People

Premier Health Group in Vancouver names Amit Mathur president. Mathur was formerly COO of telemedicine vendor Livecare Health, which Premier acquired last month.


Pediatric health IT company Office Practicum names Alan Horton (Medecision) CTO and Bethany Williams (Wayster/ZirMed) SVP of product. Horton will take over from founder Greg Anderson, who will remain chairman of the board.




Care team communication vendor LeadingReach promotes Earl Reddell to VP of engineering, Amanda Beita to VP of enterprise development, Mason Hering to VP of marketing, and Jason Siegel to VP of enterprise sales.
---
Government and Politics
Federal authorities arrest Reinaldo and Jean Wilson, husband-and-wife owners of telemedicine companies Advantage Choice Care and Tele Medcare, for their roles in an illegal kickback scheme that swindled Medicare out of $56 million. The couple allegedly orchestrated a ring of providers that ordered medically unnecessary orthotic braces for Medicare patients.
---
Telemedicine

Premier Health Group announces GA of CloudMD, a direct-to-consumer telemedicine app for patients in British Columbia.
---
Sponsor Updates
AdvancedMD will exhibit at the NILA Mid-Winter Meeting February 7-8 in Scottsdale, AZ.
Blog Posts
---
Contacts
More news: HIStalk.
Get HIStalk Practice updates.
Contact us online.
Become a sponsor.