Top News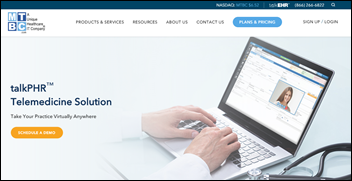 Health IT vendor MTBC launches a telemedicine division. Leadership will include President Shruti Patel, COO Iram Fatima, MD and Chief Revenue Officer Seth Loonan. MTBC, which acquired EHR and practice management vendor CareCloud earlier this year, began offering telemedicine capabilities through its TalkEHR last December.
---
HIStalk Practice Announcements and Requests
As Mr. H mentioned in his latest post, Lorre wants to add to our webinar calendar with new entries, so contact her and you'll get a pre-HIMSS deal.

Getting your exhibit hall game plan together for HIMSS? Check out HIStalk's Guide to HIMSS20. It's a handy resource for those who'll be strolling the show floors looking for particular products, networking opportunities, in-booth and off-site events, and fun giveaways.
---
Webinars
March 4 (Wednesday) 1 ET: "Tools for Success: How to Increase Clinician Satisfaction with HIT Solutions." Sponsor: Intelligent Medical Objects. Presenter: Andrew Kanter, MD, MPH, FACMI, FAMIA, chief medical officer, IMO. Dr. Kanter will explore how striving to achieve the Quadruple Aim (by focusing on the provider experience) can improve clinician satisfaction and population health needs while also reducing per capita healthcare costs. Attendees will learn how to set providers up for success with new technology, the potential unforeseen consequences of purchasing without the clinician in mind, and the factors that are critically important to clinicians who are using new health information systems.
March 4 (Wednesday) 1 ET: "Healthcare Digital Marketing: Jump-Start Patient Discovery and Conversion." Sponsor: Orbita. Presenters: Victoria Petrock, MBA, MLIS, principal analyst, EMarketer; Kristi Ebong, MBA, MPH, SVP of corporate strategy, Orbita. Does your digital front door capture consumers who search for health-related information one billion times each day? Do you have actionable steps to convert them into patients? Do you understand voice and chat virtual assistants? The presenters will explore the consumer challenges involved with finding, navigating, and receiving care, discuss why healthcare marketers need to embrace conversational voice and chatbot technologies, and describe how new technologies such as conversational micro-robots can improve engagement.
Previous webinars are on our YouTube channel. Contact Lorre to present your own.
---
Acquisitions, Funding, Business, and Stock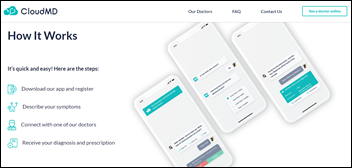 In Canada, Premier Health Group rebrands to CloudMD Software & Services to better reflect its focus on digital health and telemedicine. It's been a busy year so far for the Vancouver-based company: It acquired telemedicine vendor LiveCare in January, and announced a new CEO and rolled out the CloudMD direct-to-consumer telemedicine app in early February.
---
People



Employer-focused primary care clinic operator CareATC names Scott Strickland (Optimis) president and COO, Lisa Ness chief revenue officer, and promotes Ann Stoeppelwerth to chief engagement solutions officer.
---
Announcements and Implementations

The MO HealthNet HIE will use $9.3 million in federal funding to develop a Provider Health Information Exchange Onboarding Program, which will subsidize connection and subscription fees for member providers. The Medicaid-focused HIE hopes to get its members, which include 1,000 physicians and 40 hospitals, fully connected to its data-sharing service before HITECH Act funding runs out in 2021.
Comprehensive Partners in Florida selects remote patient monitoring and chronic care management technology and services from Reliq Health Technologies.
---
Government and Politics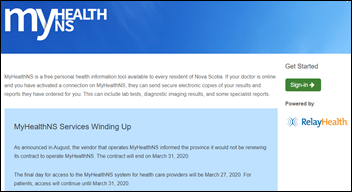 McKesson Canada's decision to not renew its contract with health officials in Nova Scotia has left some physicians frustrated at the void that will be left once the Relay Health-powered MyHealthNS app is shut down at the end of March. First introduced in 2012, the app has given patients a number of self-service capabilities and enhanced their ability to communicate with their physicians outside of the clinic. Family physician and clinic director Ajantha Jayabarathan believes the government's decision to abandon the program has more to do with physician complaints that they haven't been reimbursed for care provided through the app than the fact that adoption hasn't been as widespread as health officials would have liked. Patients have until March 31 to retrieve their data from the app.

An op-ed in Health Affairs outlines the need for CMS to integrate behavioral health into its Primary Care First program, which will initially reward physicians for reductions in acute hospital utilization rates when it finally launches in January 2021. They point out that:
Smaller practices with fewer resources will need more support, which can be offered using evidence-based guidance on behavioral health integration from the Continuum-Based Framework.
Direct incentives for behavioral health support and improved outcomes should be added.
The program should offer bigger incentives for PCF practices that bill using new payment codes designed for behavioral health.
---
Other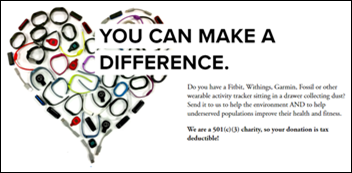 CNBC profiles Recycle Health, a nonprofit working out of Tufts Medical School that collects abandoned wearables and donates them to organizations serving the homeless, veterans, and intellectually disabled; senior living facilities; and others living in underserved populations. Donations have come in from Fitbit, Fossil, Withings, and individuals. Recycle Health has even received donations from tourist sites like the Statue of Liberty and amusement parks.
---
Sponsor Updates
---
Contacts
More news: HIStalk.
Get HIStalk Practice updates.
Contact us online.
Become a sponsor.