Top News
AxialHealthcare raises $15 million in a Series C funding round. The company offers analytics and new personalized medicine services focused on patients with substance use disorders.
---
Webinars
March 4 (Wednesday) 1 ET: "Tools for Success: How to Increase Clinician Satisfaction with HIT Solutions." Sponsor: Intelligent Medical Objects. Presenter: Andrew Kanter, MD, MPH, FACMI, FAMIA, chief medical officer, IMO. Dr. Kanter will explore how striving to achieve the Quadruple Aim (by focusing on the provider experience) can improve clinician satisfaction and population health needs while also reducing per capita healthcare costs. Attendees will learn how to set providers up for success with new technology, the potential unforeseen consequences of purchasing without the clinician in mind, and the factors that are critically important to clinicians who are using new health information systems.
March 4 (Wednesday) 1 ET: "Healthcare Digital Marketing: Jump-Start Patient Discovery and Conversion." Sponsor: Orbita. Presenters: Victoria Petrock, MBA, MLIS, principal analyst, EMarketer; Kristi Ebong, MBA, MPH, SVP of corporate strategy, Orbita. Does your digital front door capture consumers who search for health-related information one billion times each day? Do you have actionable steps to convert them into patients? Do you understand voice and chat virtual assistants? The presenters will explore the consumer challenges involved with finding, navigating, and receiving care, discuss why healthcare marketers need to embrace conversational voice and chatbot technologies, and describe how new technologies such as conversational micro-robots can improve engagement.
Previous webinars are on our YouTube channel. Contact Lorre to present your own.
---
Acquisitions, Funding, Business, and Stock

Rectangle Health secures a patent for its Practice Management Bridge technology, which interfaces with practice management, EHR, and RCM systems to manage patient payments.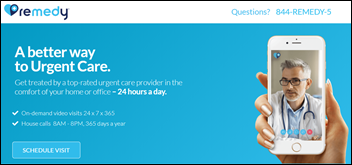 App-based house call and virtual visit company Remedy expands into the Dallas-Forth Worth area. The Austin, TX-based company raised $10 million last summer.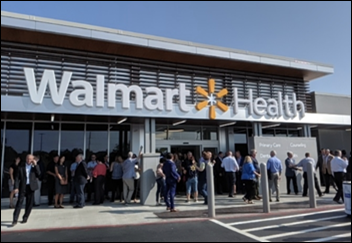 RxAdvantage President and former Apple CEO John Sculley believes Walmart Health will be the straw that finally breaks the camel's back when it comes to disrupting healthcare's byzantine pricing structure and shrinking access pipeline:
"We're going to have a consumer revolution in retail for point of care. Why? Because if the Walmart tests are successful, and I suspect they will be, people will be able to go in and get these kinds of health services at a lower cost than if they had health insurance. Think about that. They're still nearly 30 million people who don't have health insurance. A lot of these people are going to go to a Walmart where you get these kinds of routine services. That's going to be a dramatic change."
---
People

Primary care management company Tandigm Health promotes Frank Ingari to CEO, replacing Tony Coletta, MD who becomes executive chairman.
---
Announcements and Implementations

VisitPay and Sphere announce GA of text-based payment capabilities for providers.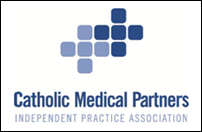 Catholic Medical Partners will implement Innovaccer's population health analytics, physician engagement, and clinical integration software across its physician network in Buffalo, NY.
---
Telemedicine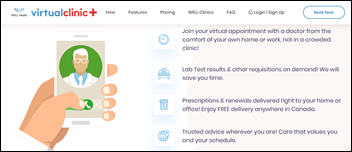 Canadian primary care and software company Well Health Technologies launches VirtualClinic+, a nationwide telemedicine service that includes video and messaging-based visits. Well Health will integrate the capabilities with its OSCAR EHR.
---
Other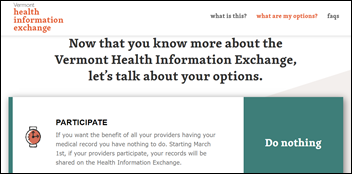 The Vermont HIE announces that it will switch to a patient opt-out model in order to ensure that providers have easy access to patient records. Public health officials believe only 50% of Vermont patients have been asked to join the HIE since its launch in 2014.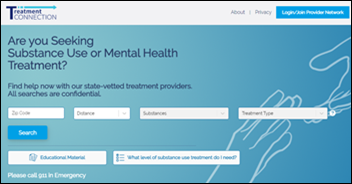 OpenBeds extends its reach to Indiana, offering access through its www.treatmentconnection.com portal to patients and caregivers looking for substance use disorder and mental health treatment facilities within the state. The company's technology is powered by Appriss Health, which partners with states to integrate their prescription drug monitoring programs with provider EHRs.
---
Sponsor Updates
Healthwise will exhibit at the HealthTrio User Group Summit March 2-4 in Tucson.
Blog Posts
---
Contacts
More news: HIStalk.
Get HIStalk Practice updates.
Contact us online.
Become a sponsor.