Top News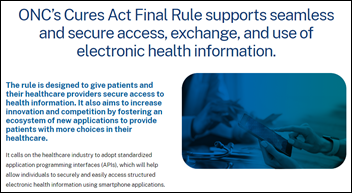 HHS releases the ONC's Cures Act Final Rule and publishes an accompanying website to offer overview information and additional resources for those that need a quick way to digest the 1,244-page document.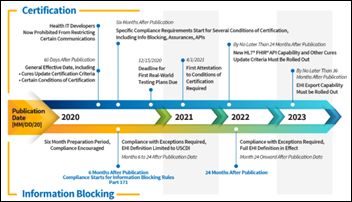 In skimming the overview, these points stand out:
The final rule calls on healthcare stakeholders to develop certified APIs that will enable people to access and share data via their smartphones, without placing additional burdens on clinicians.
It requires that healthcare stakeholders make electronic health data available to patients at no cost.
Transparency is encouraged when it comes to patient safety issues within health IT, though emphasis is given to protecting IP.
Enforcement of the final rule is set to start in May, with certification conditions taking effect in six months.
Several industry associations have been quick to send out press releases acknowledging publication of the rules and their overall support of secure, easy access to patient data. MGMA has yet to publicize their reaction, while Epic and the AMA have issued statements saying they are in the process of reviewing the document..
---
HIStalk Practice Announcements and Requests
We're back to regularly scheduled programming this week thanks to the cancellation of HIMSS. (I can finally get "Should I Stay or Should I Go?" out of my head.) While I'll miss getting the chance to catch up with friends, walk the show floor, and soak up the Orlando sunshine, I won't miss the low-level virus anxiety I'm sure I would have felt around 45,000 of my closest acquaintances.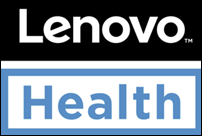 Thanks so much to PCC, Lenovo Health, Healthfinch, and KLAS for extending invites to me for their HIMSS networking events.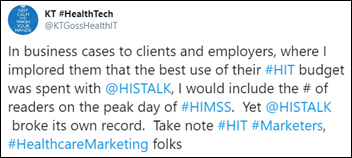 Special thanks go to Mr. H for his hour-by-hour coverage of conference planning news. His hard work resulted in one of HIStalk's busiest days ever – a fact that, as @KTGossHealthIT tweeted, health IT marketers may want to take note of as they consider whatever's left of their 2020 marketing budgets. I'm sure Lorre would love to hear from anyone interested in a sponsorship or webinar.
---
Webinars
March 26 (Thursday) 12:30 ET. "How to Use Automation to Reduce 'My EHR is Slow' Complaints." Sponsor: Goliath Technologies. A common challenge is that a clinician is ready to work, but their technology is not. EHRs can be slow, logins not working, or printers and scanners are offline. Troubleshooting these end user tickets quickly is nearly impossible, especially in complex environments that might include Citrix or VMware Horizon. This webinar will present real-world examples of how leading health systems are using purpose-built technology with embedded automation and intelligence to proactively anticipate, troubleshoot, and prevent end user performance issue across their IT infrastructure and EHRs.
Previous webinars are on our YouTube channel. Contact Lorre to present your own.
---
Acquisitions, Funding, Business, and Stock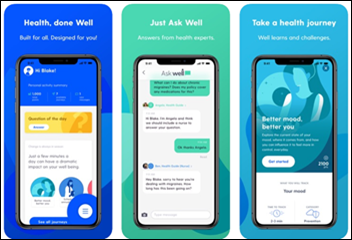 Employer-focused digital health engagement startup Well expects to hire an additional 400 people at its office in Chapel Hill, NC.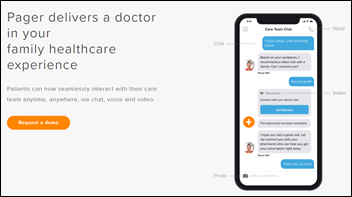 Concierge care coordination app developer Pager raises $33 million in a Series B round that brings its total raised to $63 million.
---
People



Patient engagement company CipherHealth promotes Jake Pyles to president and Alex Hejnosz chief strategy officer, and hires Thomas Arena (Waystar) chief revenue officer.
---
Telemedicine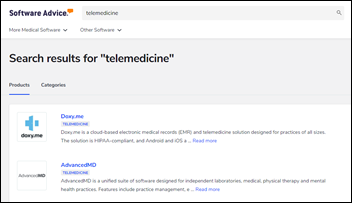 Austin, TX-based Software Advice reports physician practice interest in telemedicine solutions nearly triple that of its typical, pre-coronavirus business – a figure it expects to increase as providers implement virtual-first screening protocols.
---
Research and Innovation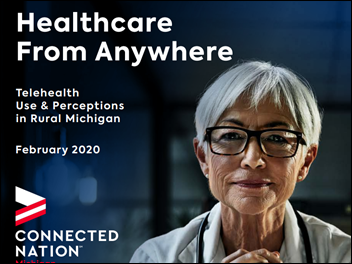 Findings from this six-month Internet access study, which looked at the ways in which five rural counties in Michigan leverage digital health in some way, shape, or form, seem all the more relevant now that providers are giving more serious thought to implementing telemedicine:
Access to and use of broadband in rural homes is too low, creating a barrier to reliable telemedicine services.
Consumers are concerned about the cost of virtual visits and the safety of the health data.
Providers also cite cost as a big reason they do not leverage or expand their telemedicine offerings.
Interoperability of telemedicine services between providers is lacking.
---
Other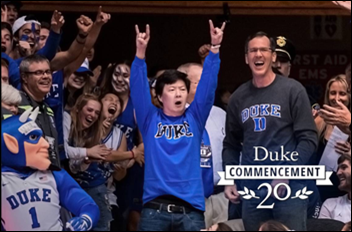 #HIMSS21 keynote recommendation: Duke University announces that comedian, actor, and physician Ken Jeong will give its 2020 commencement address. After skipping a grade in high school, Jeong graduated from Duke in 1986 with a bachelor's degree in zoology. He graduated from UNC School of Medicine in 1995 and went on to do his residency in New Orleans, fitting stand-up comedy into his 90-hour work weeks. He has kept his medical license up ever since.
---
Contacts
More news: HIStalk.
Get HIStalk Practice updates.
Contact us online.
Become a sponsor.