Top News
A number of telemedicine companies, including online pharmacy Ro, begin offering free COVID-19 online screening assessments, followed if necessary by free video consults to assist at-risk patients with their next care steps. Ro will coordinate follow-up care for high-risk patients with local public health departments.
---
HIStalk Practice Announcements and Requests
I'd love to hear from readers working in the trenches as to how you are preparing for or caring for COVID-19 patients. Is technology playing a role? Has the virus heightened your practice's interest in or utilization of telemedicine? How are supplies and staffing levels being handled? Please email me or comment below. I'm eager to share frontline stories that other provider readers can learn from. As I wait for comments to come in, be sure to keep up with Dr. Jayne's posts, as I'm sure she'll likely give us a bird's eye view of her clinical care experience.
---
Webinars
March 25 (Wednesday) 1 ET: "Streamlining Your Surgical Workflows for Better Financial Outcomes." Sponsor: Intelligent Medical Objects. Presenters: David Bocanegra, RN, nurse informaticist, IMO; Alex Dawson, product manager, IMO. Health systems that struggle with coordinating operating rooms and scheduling surgeries can increase their profitability with tools that allow for optimal reimbursement. This webinar will identify practices to optimize OR workflows and provider reimbursement, discuss how changes to perioperative management of procedures can support increased profitability, and explore factors that can impede perioperative workflow practices.
March 26 (Thursday) 12:30 ET. "How to Use Automation to Reduce 'My EHR is Slow' Complaints." Sponsor: Goliath Technologies. A common challenge is that a clinician is ready to work, but their technology is not. EHRs can be slow, logins not working, or printers and scanners are offline. Troubleshooting these end user tickets quickly is nearly impossible, especially in complex environments that might include Citrix or VMware Horizon. This webinar will present real-world examples of how leading health systems are using purpose-built technology with embedded automation and intelligence to proactively anticipate, troubleshoot, and prevent end user performance issue across their IT infrastructure and EHRs.
Previous webinars are on our YouTube channel. Contact Lorre to present your own.
---
Acquisitions, Funding, Business, and Stock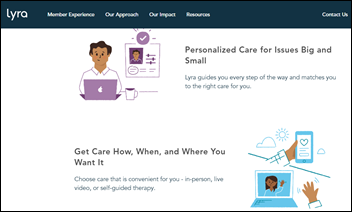 Employer-focused mental health services startup Lyra Health raises $75 million, bringing its total raised to $175 million since launching in 2015.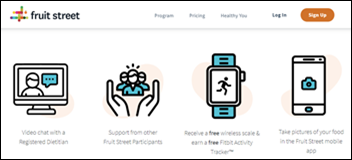 Digital diabetes prevention company Fruit Street Health raises $17 million.
---
People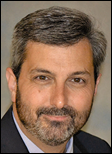 CoherentRx's Patient Education Genius names David Brooks (Wayne County Health) chief strategy officer.
---
Announcements and Implementations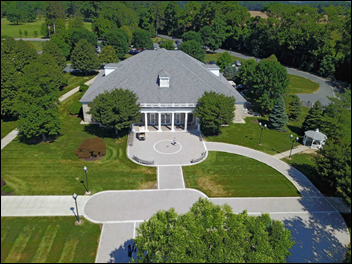 Ashley Addiction Treatment Center (MD) implements Medsphere's RCM Cloud software.

Health Gorilla announces GA of electronic ordering for COVID-19 tests from LabCorp and Quest Diagnostics through its lab network API. The service will be expanded to additional labs in the coming weeks.
---
Research and Innovation
An Athenahealth analysis of 160 million claims made across specialties finds online payments to be on the upswing, especially in pediatrics, which accounted for a third of Web-based payments. Though still the preferred method, use of desktop interfaces declined while use of mobile devices increased 63% between 2018 and 2019. Practices that increased portal adoption amongst their patients by at least 15% over a year-long period saw a median increase in payments of 5%.
A Software Advice survey of 1,000 patients finds that 64% prefer providers who offer AI-powered tools like chatbots. Awareness of what telemedicine is and whether or not it is offered has increased from 28% in 2017 to 87% today, leading to 84% of survey respondents saying that they prefer practices that offer virtual care.
---
Other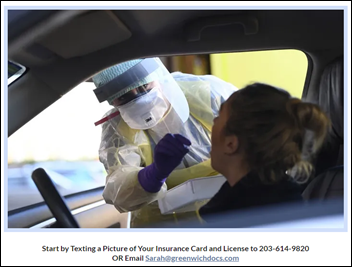 Inspired by practices in South Korea, Murphy Medical Associates announces that it will offer drive-thru testing for COVID-19 at all of its locations in Connecticut and New York. Patients can sign up online to schedule their test. Results will be delivered via telemedicine consult.
SMH: Providers are putting hand sanitizer and masks under lock and key after a rash of theft by patients. Family physician Brett Oliver, MD noticed bottles of sanitizer disappearing from his practice's exam rooms: "I've been in medicine for two decades and I interact with a lot of sick people, but gosh I haven't encountered the level of fear you're seeing now."
---
Sponsor Updates
Blog Posts
---
Contacts
More news: HIStalk.
Get HIStalk Practice updates.
Contact us online.
Become a sponsor.