Top News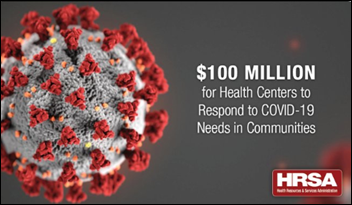 HHS allocates $100 million to help nearly 1,400 health centers across the country acquire medical supplies, support COVID-19 screening and testing needs, and expand telemedicine capabilities.
---
HIStalk Practice Musings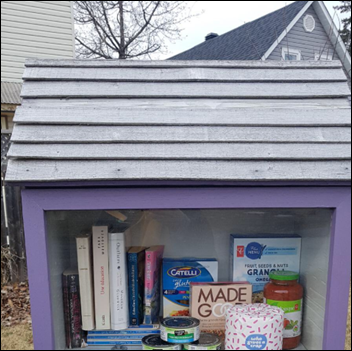 Residents in neighborhoods with Little Free Libraries are transitioning those spaces to little free food pantries to help neighbors in need. These haven't popped up in my neck of the woods, but I have seen them filled to the brim with books in my parents' Florida subdivision. Find these libraries in your area here and consider donating books and non-perishables. They'll likely become great literary resources as public libraries wind down operations for the near-term.
---
Webinars
March 26 (Thursday) 12:30 ET. "How to Use Automation to Reduce 'My EHR is Slow' Complaints." Sponsor: Goliath Technologies. A common challenge is that a clinician is ready to work, but their technology is not. EHRs can be slow, logins not working, or printers and scanners are offline. Troubleshooting these end user tickets quickly is nearly impossible, especially in complex environments that might include Citrix or VMware Horizon. This webinar will present real-world examples of how leading health systems are using purpose-built technology with embedded automation and intelligence to proactively anticipate, troubleshoot, and prevent end user performance issue across their IT infrastructure and EHRs.
Previous webinars are on our YouTube channel. Contact Lorre to present your own.
---
Acquisitions, Funding, Business, and Stock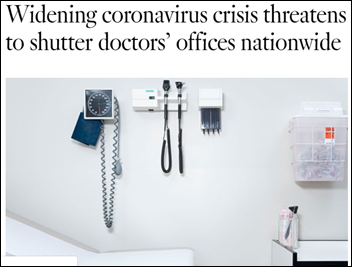 As coverage of the plight of independent physician practices during the pandemic increases (The LA Times addresses it in this article), the AMA offers tips to keep them in business:
Implement a process for rapid decision-making and planning.
Understand your insurance coverage.
Evaluate ongoing financial obligations.
Make a financial contingency plan.
Assess current and future supply needs.
Understand how to continue business operations.
Consolidate administrative resources, including coding tools.
Manage workflow.
Utilize digital health tools.
Communicate guidelines for employees.
Plan ahead for employee furloughs.
Stay abreast of new care delivery flexibilities.
Prepare for exposure incidents.
Identify and implement COVID-19 specific clinical protocols.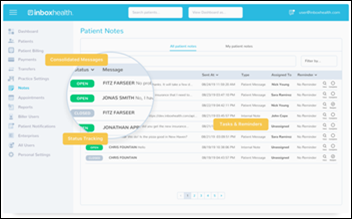 Patient billing company Inbox Health raises $3.5 million in a funding round led by Healthy Ventures.
---
Telemedicine
MedBridge adds virtual visit capabilities to its Digital Patient Engagement capabilities.
PingMD makes its telemedicine app available to providers for free during the pandemic.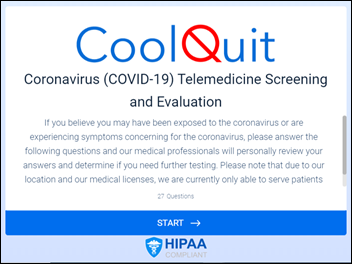 Virtual smoking cessation company CoolQuit adds COVID-19 screening to its telemedicine services.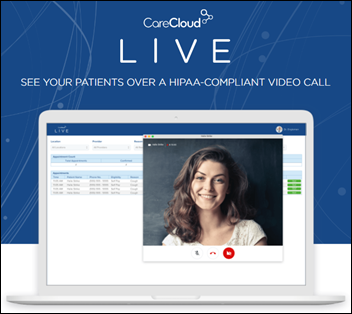 CareCloud adds telemedicine software to its EHR and practice management platform.

Concerns about Telus Health's Babylon telemedicine app continue to mount in Alberta, Canada, as privacy advocates question the app's protections, especially the company's disclaimer that it stores video recordings on its servers and may share them with corporate partners and foreign governments. Alberta's privacy officials have said it could take up to a year to review the privacy impact assessment Telus Health submitted before the app was made available to citizens across the province.

PatientPop adds telemedicine capabilities to its patient relationship management technology.
---
Other
Providers, first responders, and community groups in Manhattan, KS form a COVID-19 Clinical Task Force to identify and allocate medical supplies and hospital bed capacity to providers most in need on any given day. "We just don't have the supplies to last indefinitely," says family physician and task force member Ryan Knopp, MD "so all of us are constantly trying to ascertain where we can get an influx of supplies. The beauty of this collaborative group is we're at the level of sharing those resources with our community partners, so quite frankly if I've got an extra abundance of masks this week and I know a pediatric group doesn't have any, I'm going to have my office manager take a few over there."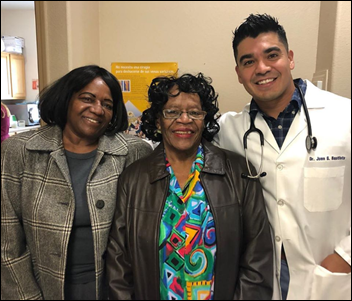 Several practices in Fresno, CA share their experience in shifting primary care patients to virtual visits as a way to free up appointment times for those in need of more urgent care during the pandemic: "What we're trying to do is just keep the regular visits at home and then the urgent visits at the clinic," says Juan Batista, MD. "You can say we've had an increase, but we've had an actual decrease in terms of physical contact with patients. That's the main thing we're trying to do for the ERs."
---
Sponsor Updates

AdvancedMD publishes a new e-guide, "Making Telemedicine Seamless for Patients and Practices."
Blog Posts
---
Contacts
More news: HIStalk.
Get HIStalk Practice updates.
Contact us online.
Become a sponsor.