Top News
AristaMD will use $18 million in Series B funding to further develop and scale use of its e-consult and referral software for primary care physicians. The San Diego-based company has raised $30 million since launching in 2013.
---
HIStalk Practice Musings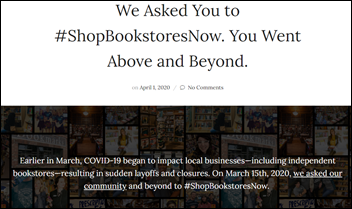 Your local, independent bookstore is facing the same plight as your friendly, neighborhood physician practice – dwindling revenues and a struggle to remain open, in some capacity, for the foreseeable future. Thankfully, readers have stepped up: As "A Heartbreaking Work of Staggering Genius" author Dave Eggers shares in this article, audiobook portal Libro.fm has given 100% of proceeds from purchases to the bookstore of the buyer's choice, and seems poised to do more.
---
Reader Comments
From Chip: "Re: Pediatric prep for COVID-19. We fired up a COVID community for pediatricians. We're already at 1,500 members, 50K views in the last 10 days. People are sharing stories, questions, content. The need is there. Some vendors are stepping up and really helping. Others, not so much." Chip tells me the online community for pediatricians is vendor-neutral. You can access it here.
---
Webinars
April 15 (Wednesday) 1 ET: "Scaling front-line COVID-19 response: virtual education, screening, triage, and patient navigation." Sponsor: Orbita. Presenters: Lawrence "Rusty" Hofman, MD, medical director of digital health, Stanford Health Care; Kristi Ebong, MPH, MBA, SVP of corporate strategy, Orbita. The presenters will describe how chatbots can be quickly deployed to streamline individual navigation to the appropriate resources, administer automated virtual health checks for monitoring and managing specific populations, increase access to screening and triage for high-risk populations across multiple channels (web, voice, SMS, and analog phone), and reach individuals in multiple languages.
Previous webinars are on our YouTube channel. Contact Lorre to present your own.
---
Acquisitions, Funding, Business, and Stock

RCM vendor PatientPay raises $6 million in a financing round led by Mosaic Partners.
CNBC adds to the national coverage of physician practices struggling to stay open during the pandemic.
---
People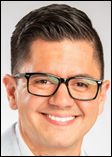 MTBC names Mike Cuesta (CareCloud) chief marketing officer and Wesley Stolp (HealthPrime) (not pictured) EVP of sales.
---
Announcements and Implementations
The Steadman Clinic (CO) goes live on Modernizing Medicine's new telemedicine technology.
---
Telemedicine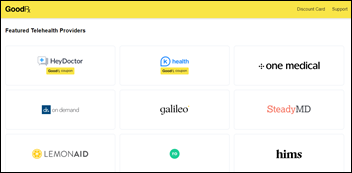 As demand for telemedicine services skyrockets, GoodRx launches a telemedicine marketplace, giving consumers the ability to compare services and prices. The company acquired virtual visit business HeyDoctor last fall.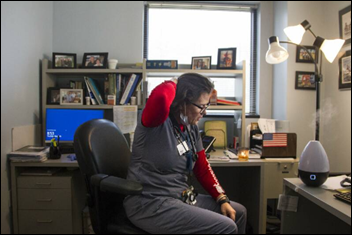 This article zeroes in on the quick pivot many practices are making from in-person to virtual visits. After launching telemedicine services on March 20, Chattanooga Family Practice has conducted 21,000 virtual visits. "In a word, we've militarized and we re-upped our entire office," says Siobhan Duff, MD of the practice's shift to all virtual appointments. "I really have to give kudos to my nurses who are the ones who actually educate the patients — I had an 85-year-old woman today that managed to get herself on telemedicine with me alone in her house. So it's been a feat, and we're tired."

Luma Health adds virtual visit capability to its patient engagement software.
---
Other

Members of Facebook group RVs 4 MDs to Fight the Coronavirus connect RV owners with healthcare workers in need of temporary housing away from their families as they care for COVID-19 patients. Created last week, the group has so far connected 50 first responders in California, Texas, and Michigan with RVs.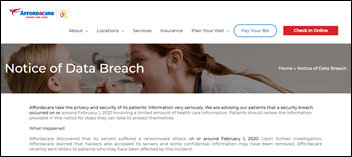 Urgent care clinic chain Affordacare (TX) notifies patients of an early February ransomware attack that may have exposed PHI.
---
Sponsor Updates
Nordic offers free best practices and suggestions as responses to healthcare organization questions in its Ask Nordic service.
Blog Posts
---
Contacts
More news: HIStalk.
Get HIStalk Practice updates.
Contact us online.
Become a sponsor.