Top News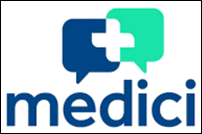 Telemedicine company Medici raises $24 million in a Series B round. The company, which has raised $70 million over the last four years, has seen a 1,409% increase in patient registrations in the last three months.
---
HIStalk Practice Musings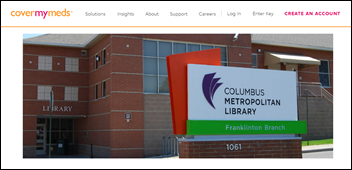 Regular readers will know that I have a soft spot for all things literary, perhaps fostered by my first job as a library assistant at my local library – just steps away from my junior high school, which made for a very walkable commute. The pay wasn't much, but the perk of getting my hands on new releases before they were put on our shelves was worth its weight in gold. Libraries have evolved since then, offering more community-based services than ever before. While most if not all systems have closed their branches during the pandemic, they have correspondingly bolstered their digital presence. I was pleased to see CoverMyMeds highlight how it is partnering with its local library to offer patrons job skills training. Be sure to check out what your local library has on offer right now.
---
Webinars
None scheduled soon. Previous webinars are on our YouTube channel. Contact Lorre to present your own.
---
Acquisitions, Funding, Business, and Stock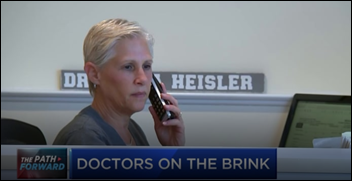 CNBC looks at the frustration many practices are feeling as they struggle to make ends meet while waiting for their small business loan applications to be processed. Many practice owners have been told their applications won't be processed until the second wave of PPP funding is released. Chiropractor Laura Heisler, DC is anxiously awaiting her SBA loan to be approved through JPMorgan Chase, which has come under fire for approving far more loans for larger businesses than small ones: "It makes me feel very unimportant in the world. I know I'm a sole practitioner, I have no employees at all, but I've been running a practice for almost 30 years successfully, and it would be nice if we were recognized as being as important as these huge companies."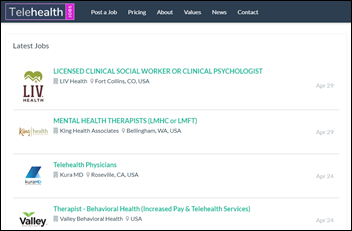 The developers of recruiting platform Jane.hr launch MyTelehealth.jobs to help connect healthcare workers – particularly those who've been furloughed or laid off, or who've closed up their own practices – with jobs in telemedicine. The site is offering free job postings for any position that supports Covid-19 relief efforts.
---
Announcements and Implementations

CheckedUp adds virtual visit capabilities to its patient engagement and educational content software.

To help practices maintain cash flow, Greenway Health announces GA of GRS Express, a suite of expedited RCM services.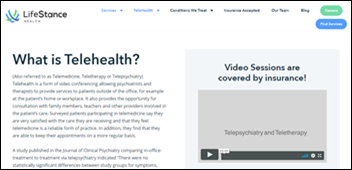 Behavioral healthcare provider LifeStance Health selects in-person and virtual visit scheduling software from DocASAP.
Mental and behavioral health software company Therapy Brands will integrate telemedicine capabilities into its Fusion Web Clinic, KASA Solutions, and Procentive EHR products.
---
Government and Politics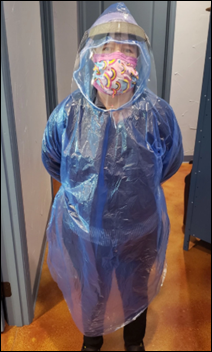 Physicians in Texas are looking forward to using a new portal to request much-needed PPE. Set to launch later this week, the development of the portal is the result of a collaboration between local physicians, the Texas Medical Association, and state agencies. Priority will be based on current supply, typical daily usage, medical specialty, and patient population.
---
People

Health Plus Management names Stacy Gibbons (CityMD) SVP of operations.
---
Other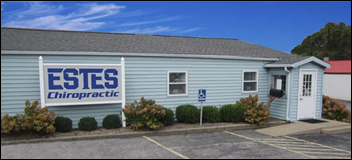 The local news profiles several "non-essential" practices in Kentucky that have chosen to reopen as part of the state's gradual progression back to "business as usual." Estes Chiropractic Center co-owner Kelly Estes, DC is relieved to be getting back to work: "We were closed for five solid weeks. Five weeks I did not wear a pair of khakis. It was very unusual."
---
Sponsor Updates
Blog Posts
---
Contacts
More news: HIStalk.
Get HIStalk Practice updates.
Contact us online.
Become a sponsor.