Top News
NextGen Healthcare launches an advisory service that will be led by CMO Betty Rabinowitz, MD.
The five-member team will initially focus on helping ambulatory organizations navigate value-based care or risk-bearing contracts while improving quality and outcomes.
---
HIStalk Practice Musings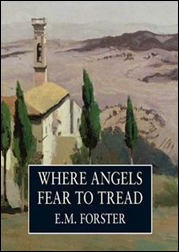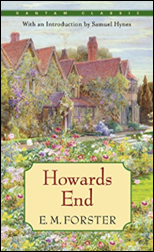 It's finally happened. I've gone through all the books in my personal library that I care to re-read, and am now having to borrow from friends until my local public library re-opens. I tried e-reading, but gave up after I couldn't find titles I was interested in. Reading old favorites over the last few months has made me realize I don't enjoy E.M. Forster as much as I once did. I was a bit of a Merchant Ivory film fan once upon a time.
What books/authors have you relied on during quarantine? What fun summer reads do you have lined up? Email me or leave a comment below.
---
Webinars
None scheduled soon. Previous webinars are on our YouTube channel. Contact Lorre to present your own.
---
Acquisitions, Funding, Business, and Stock
Practice management and RCM company Jorie Healthcare Partners, which has offices in Chicago and India, launches a technology division after acquiring an unnamed software vendor.
---
People

Home health and remote patient monitoring company Electronic Caregiver names Mark Francis (AWS) Chief Digital Health Integration Officer.
---
Announcements and Implementations
In Columbus, Ohio, the Alcohol, Drug and Mental Health Board of Franklin County selects managed care software from Streamline Healthcare Solutions.
Premier Family Physicians in Austin begins offering app-based house calls and virtual visits from Remedy.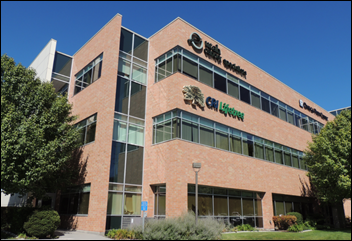 Utah Cancer Specialists implements precision medicine informatics software from Xifin.
---
Government and Politics
Officials in Franklin County, MO vote to back out of the regional PDMP, citing lack of need and updates on the program's impact, and concern that it's being used as a law-enforcement tool. Prescribers have, since 2018, been required to report prescriptions for certain controlled substances through the Web-based program. The county had ranked as one of the highest in the nation for opioid prescriptions, according to CDC data. Missouri is the only state in the country without a statewide PDMP.
---
Research and Innovation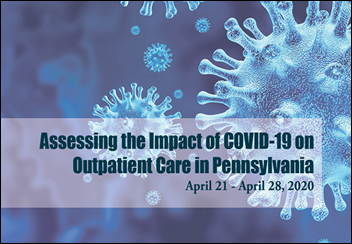 Telemedicine's exponential uptick has helped with care continuity during the pandemic, but has left many physicians with billing-induced headaches – hardly ideal at a time when practices are struggling to stay afloat. A survey of 983 physicians conducted by the Pennsylvania Medical Society found that a third of respondents believe reimbursement to be "difficult" or "very difficult." For all the news around telemedicine's explosion and headlines shouting "no going back," I have to wonder if billing difficulties will curtail enthusiasm for virtual visits once the pandemic truly wanes.
MGMA's latest look at physician compensation finds primary care salaries increased 2.6% between 2018 and 2019 to nearly $275,000. Top-earning specialties were urgent care and pulmonology. These figures will prove to be interesting benchmarks when contrasted with data for 2019-2020, which has so far seen practices reported a 55% decrease in revenue and a 60% decrease in patient volume since the beginning of the pandemic.
---
Other
After being swamped with patients at his practice seeking testing for COVID-19, Alex Salerno, MD takes matters into his own hands and launches a mobile testing for vulnerable populations in New Jersey's Orange county. He's so far spent $100,000 on retrofitting a used van and purchasing PPE, some from the black market. The investment has enabled him to mobilize 100 staffers who offer testing from the van and in the homes of patients. The mayor has been a major proponent: "We have seven senior buildings in a 2.2-square-mile area, so it includes a lot of vulnerable people. We know that the more we get tested, the more we know, the better we can fight this thing. And so having his van is really something that's tremendous for our community."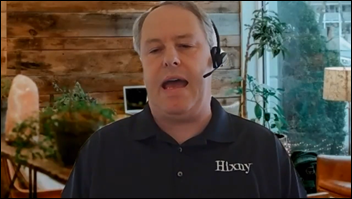 The local news profiles Hixny's efforts to help the New York State Department of Health better identify and track cases of COVID-19. The HIE began in early March to tailor its flu surveillance capabilities to better identify patients with COVID-19 symptoms. The organization is now preparing to help with contact-tracing efforts.
---
Sponsor Updates
Healthwise celebrates its 45th anniversary.
The Healthcare Technology Report includes AdvancedMD CEO Raul Villar on its list of "The Top 50 Healthcare Technology CEOs Of 2020."
Blog Posts
---
Contacts
More news: HIStalk.
Get HIStalk Practice updates.
Contact us online.
Become a sponsor.