Top News
Virtual physiotherapy startup Kaia Health raises $26 million in a Series B funding round led by Optum Ventures, Idinvest, and Capital300. The German company will use the financing to scale its operations in the US, where it has gained a continuously stronger foothold since raising $19 million in a Series A round in early 2019.
---
Webinars
None scheduled soon. Previous webinars are on our YouTube channel. Contact Lorre to present your own.
---
Acquisitions, Funding, Business, and Stock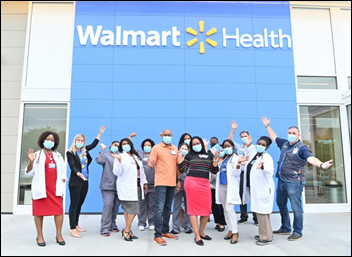 Walmart will open its third and fourth health clinics this month, bringing its total in Georgia to three. The fourth, in Arkansas, will feature a smaller footprint and different layout. The retailer plans to open additional clinics in Georgia later this year.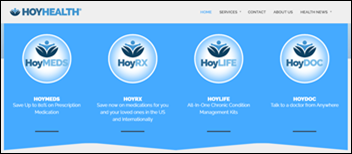 Hoy Health CEO Mario Anglada discusses the struggles the bilingual healthcare company has worked through to stay afloat during the pandemic. Surprised by the lack of interest from investors, especially given the COVID-19-induced surge in telemedicine utilization, the company resorted unsuccessfully to crowdfunding in an effort to offer its recently launched telemedicine service for free. "We've seen a very interesting movement of investors who said, 'Listen, I would love to invest in you, but the reality is there's a lot of really prime deals that I can tap into and deploy my capital there,'" Anglada says. "It's a bit frustrating … where you're the perfect fit for the solution but everybody's trying to create artificially lowball offers."
---
Announcements and Implementations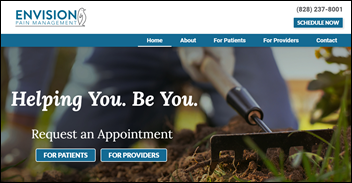 Envision Pain Management (NC) selects RCM software and services from MTBC's CareCloud subsidiary.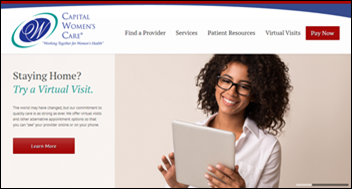 Capital Women's Care (MD) implements virtual visit technology from NextGen.
The Spine Center in Chicago rolls out telemedicine services from Doxy.me.
---
Other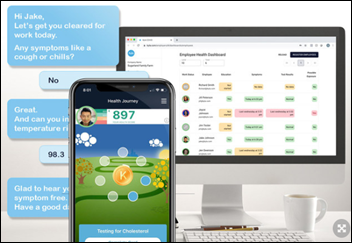 A new healthcare vertical seems to be springing up, as tech companies bring return-to-work COVID-19 apps to market for employers. Kyla, for example, has launched a service that combines on-site testing with an app that offers screening, monitoring, and telemedicine.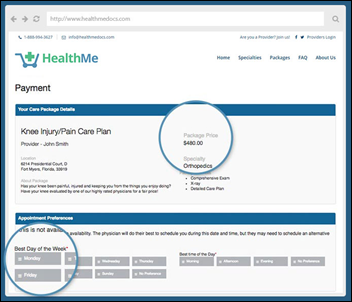 The local paper profiles healthcare pricing comparison and bundled service startup HealthMe Technology, launched by orthopedist Michael Havig in 2018 to give self-pay patients an easier way to compare, schedule, and pay for orthopedic procedural costs. The company now offers a pricing and payment tool that can be added to a practice's website, as well as its flagship digital marketplace. It plans to soon offer patient payment plans, and expand to other specialties.
---
Contacts
More news: HIStalk.
Get HIStalk Practice updates.
Contact us online.
Become a sponsor.