Top News
Kidney care company Somatus raises $64 million in a Series C funding round, bringing its total raised to $105 million. The Virginia-based company offers providers and payers clinical and administrative tools, including analytics, to assist them with value-based care.
---
HIStalk Practice Musings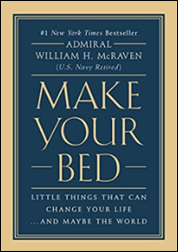 I've always been a stickler for a nicely made bed first thing in the morning, and so I'll have to check out "Make Your Bed: Little Things That Can Change Your Life … and Maybe the World" by Admiral William H. McRaven – one of four books recommended in SailPoint's latest Executive Book Club update. Chief Revenue Officer Matt Mills also recommends:
"When: The Scientific Secrets of Perfect Timing" by Daniel Pink.
"Principles: Life and Work" by Ray Dalio.
"21 Lessons for the 21st Century," by Yuval Noah Harari.
Email me with your book club's latest picks. I'd love to share what offices, practices, and friends are reading this summer.
This puts my library's curbside pick-up option to shame: A middle school librarian in Virginia sends her students books via drone to ensure they have access to literature while schools and libraries are closed.
---
Webinars
None scheduled soon. Previous webinars are on our YouTube channel. Contact Lorre to present your own.
---
Acquisitions, Funding, Business, and Stock.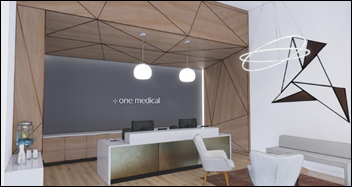 Membership-based primary care company One Medical makes its Southeastern debut with the opening of an office in Atlanta. (I'd love to know what the company will offer in the way of its "own brand of authentic Atlanta hospitality," as promised by a company rep.) It raised $245 million in its IPO at the beginning of the year. Shares are now trading around $32, up from their $14 debut.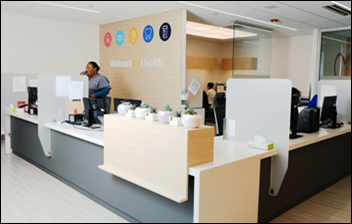 Bloomberg publishes a great profile of Walmart's healthcare ambitions, focusing on the impact its full-fledged health clinics have had on its employees, customers, and bottom line. Several things stood out:
SVP Sean Slovenski leads the endeavor as president of health and wellness, having gained experience at Humana and a home health joint venture between Intel and GE Healthcare.
Slovenski says Walmart's model lowers the cost of service delivery about 40% by reducing "all that administrative baloney."
A physician at the clinic in Calhoun, Georgia, says she spends 25% less time on paperwork than she did while working at the local hospital.
The company operates 19 of its smaller Care Clinics in just three states. It hasn't yet disclosed how many health clinics it plans to open.
Scheduling and billing software and services are handled by Zotec. (I learned during my visit to the clinic in Dallas, Georgia, last year that Athenahealth supplies their EHR.)
---
Announcements and Implementations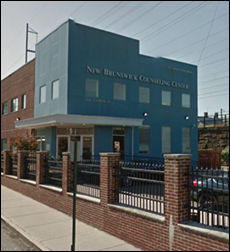 New Brunswick Counseling Center, The Lennard Clinics, and Somerset Treatment Services implement TenEleven Group's EHR with medication assisted treatment. The implementation was made possible through the State of New Jersey's Promoting Interoperability Project, which helps substance use disorder providers finance and manage health IT projects.
DrChrono announces new capabilities that enable users to automatically scan patient IDs, medical documentation, and EOBs into its tablet-based EHR and practice management software using Smart Integration technology from Ricoh.

Caremindr launches RPM Connect, an outsourcing service that assists practices with setting up and managing mobile remote patient monitoring programs.
The State of Delaware implements Appriss Health's PMP Gateway technology, giving prescribers the ability to integrate their EHRs with the state's prescription monitoring program.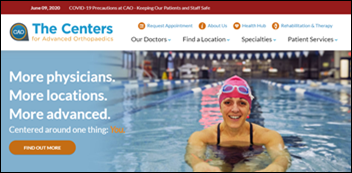 The Centers for Advanced Orthopaedics (MD) selects EHR, practice management, analytics, and payment technology from Modernizing Medicine.
The State of Maine will implement NIC's RxGov PDMP this fall.

CVS Health announces GA of Return Ready, a COVID-19 screening, testing, and analytics program that also offers digital tools for symptom monitoring and contact tracing.
---
Research and Innovation
A survey of 500 consumers finds that their telemedicine visits increased from 14% to 33% between March and June. Just 11% of respondents had engaged in a virtual visit before the pandemic was declared. Familiarity breeds receptiveness to telemedicine, as 26% say they'd be more likely to opt for virtual visits moving forward if they are with their regular physician. Only 11% would opt for a visit with a new provider.
---
Other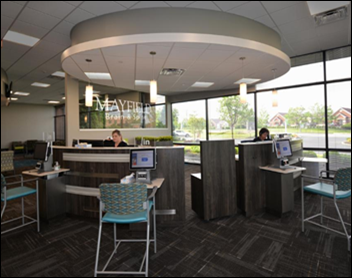 It's refreshing and a bit strange to come across news of a medical group expanding, rather than furloughing employees or shutting down altogether: Mayfield Brain & Spine seems to have weathered the COVID-19 storm, investing more than $1 million in its move to a larger office in Cincinnati.
---
Sponsor Updates
Capita Healthcare Decisions adds Healthwise's evidence-based information to its Salus Universal patient engagement and relationship software.
Healthwise receives five Digital Health Awards during the Health Information Resource Center's 2020 spring competition.
Blog Posts
---
Contacts
More news: HIStalk.
Get HIStalk Practice updates.
Contact us online.
Become a sponsor.