Top News
ONC announces a $2.5 million funding opportunity to help state and local public health agencies strengthen their connections to HIEs. Applications are due September 1.
---
Webinars
August 19 (Wednesday) 1:00 ET. "A New Approach to Normalizing Data." Sponsor: Intelligent Medical Objects. Presenters: Rajiv Haravu, senior product manager, IMO; Denise Stoermer, product manager, IMO. Healthcare organizations manage an ever-increasing abundance of information from multiple systems, but problems with quality, accuracy, and completeness can make analysis unreliable for quality improvement and population health initiatives. The presenters will describe how IMO Precision Normalize improves clinical, quality, and financial decision-making by standardizing inconsistent diagnosis, procedure, medication, and lab data from diverse systems into common, clinically validated terminology.
Previous webinars are on our YouTube channel. Contact Lorre to present your own.
---
Acquisitions, Funding, Business, and Stock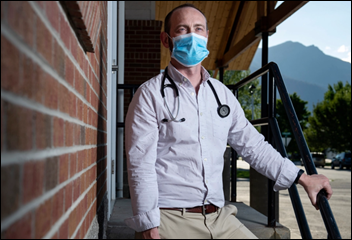 Kaiser Health News looks at the continued pressure primary care physicians find themselves in as a result of COVID-19-induced revenue decreases:
Corporate owners are giving some practices an ultimatum – show viability or face sale or closure, forcing those practices to cut costs at a time when budgets are already beyond razor-thin.
Payments for virtual visits are still inadequate, and not all patients have access to technology.
Most physicians and analysts say transitioning away from fee-for-service to fixed monthly payments for value-based care will be key to primary care's survival.
---
People

Cloud-based imaging company Emergent Connect names John LoGioco (Zebra Medical Vision) head of growth.

AristaMD promotes Pamela Gould, RN to chief growth officer.
---
Announcements and Implementations
Greenway will launch an integrated telehealth solution powered by Twilio, its patient messaging vendor, in the fall.
Middleton Family Medicine (MA), a part of the Congenial Healthcare network, implements Epion Health's telemedicine software.
---
Research and Innovation
Telemedicine number-crunching shows no signs of slowing down: The Chartis Group's latest data finds that urban residents used telemedicine for primary care visits 28% more than those in rural areas. National utilization of telemedicine has fallen from its peak level of 50% in mid-April; between 18 and 20% of visits are now conducted virtually.
Meanwhile, a study of 1,000 behavioral healthcare providers shows that virtual visits are here to stay. Eighty percent deliver care virtually at least 60% of the time, while 70% say they'll deliver care virtually 40% of the time moving forward. Twenty percent say they'll need new EHRs to accommodate anticipated telemedicine capacity.
---
Other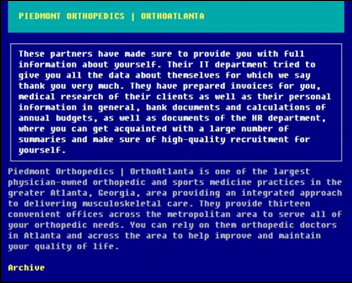 Piedmont Orthopedics/OrthoAtlanta experiences a ransomware attack, according to DataBreaches.net, which reports that the attackers have already dumped 3.5 GB of data online – including medical records.
In other cybersecurity news, a consultant discovers a database containing the details of 3.1 million patients left exposed online by practice management and marketing company Adit. The consultant, who notified the company, says the data was destroyed by an unknown actor a week later.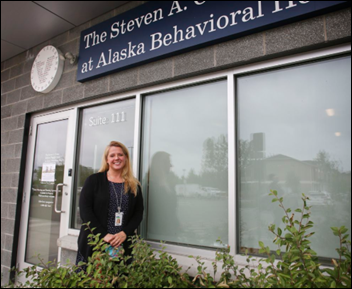 Physicians in Alaska share their experiences with telemedicine, with access to technology being the biggest barrier to utilization by the state's rural patients. Virtual mental health appointments have taken off, according to Cohen Veterans Network President and CEO Anthony Hassan. The clinic network, including one in Anchorage, has seen 98% of its visits go virtual – a big jump from its traditional 18%. "I know (virtual care) isn't a panacea; people do need to come in," he said. "But our outcomes in-clinic and telehealth are equal."
---
Sponsor Updates
---
Contacts
More news: HIStalk.
Get HIStalk Practice updates.
Contact us online.
Become a sponsor.