Top News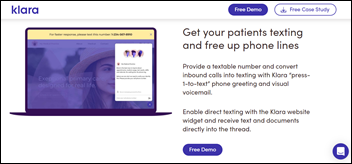 Physician practice-focused patient messaging and telemedicine vendor Klara raises $15 million in a Series A round led by Google's AI-focused Gradient Ventures, bringing its total raised to $32 million.
---
Webinars
September 3 (Thursday) 2:00 ET. "How Does A Global Pandemic Reshape Health IT? A Panel Discussion." Sponsor: Intelligent Medical Objects. Presenters: Rob Wallace, chief product officer, IMO; Andrew S. Kanter, MD, MPH, chief medical officer, IMO; Lori Kevin, VP of enterprise IT and security, IMO; Sahas Subramanian, MCA, enterprise architect, IMO. As COVID-19 continues to spread, regulation changes, code system updates, and an increased reliance on technology are making it hard to stay on top of the many ways the pandemic is altering health IT. What's more, we're confronting challenges that rely heavily on technological solutions – like accurate reporting tools or telehealth adaptations – and we need those solutions now. The panel of subject matter experts across the enterprise will share insights on how the global pandemic is reshaping the health IT world.
Previous webinars are on our YouTube channel. Contact Lorre to present your own.
---
Announcements and Implementations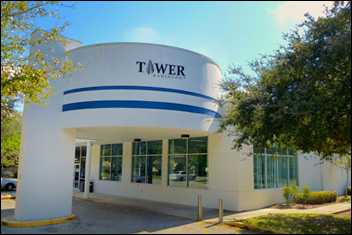 Tower Radiology implements OpenDoctor's online scheduling software across its facilities in Florida.
The Behavioral Health and Long Term Support Division of Wood County Human Services (WI) selects SmartCare EHR technology from Streamline Healthcare Solutions.
The Notal Vision Diagnostic Clinic, which offers remote patient monitoring services through its ForeSeeHome program, leverages Xifin's RCM software and services.
---
Government and Politics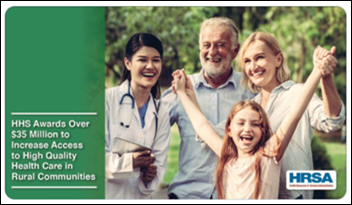 Through HRSA, HHS invests $35 million in projects focused on improving telemedicine access and care in rural communities. Grantees include the Telehealth Network Grant Program, Telehealth Focused Rural Health Research Center Program, among others.
---
Research and Innovation
An Updox survey finds that telemedicine utilization among physician practices jumped from 19% at the start of the pandemic to 94% as of today. Nearly 60% say telemedicine will be integral to the future success of their practice.
---
Other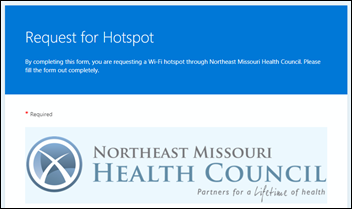 In an effort to ensure their patients have access to telemedicine and educational resources, the Northeast Missouri Health Council will make 300 WiFi hotspots available to patients within its FQHC network thanks to a partnership with the Missouri Telehealth Network. The hotspots will offer those with limited coverage access to unlimited data through June of next year.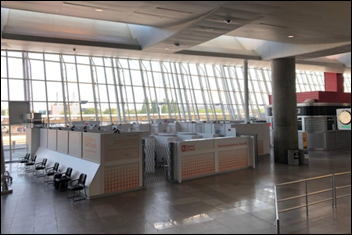 XspresSpa opens its second XpresCheck COVID-19 testing location at Newark Liberty International Airport. Capable of conducting 350 tests per day, the service will initially cater to airport and airline employees. The flagship location at JFK in New York (above), which opened in June, began offering tests to passengers earlier this month. An initial announcement earlier this year mentioned that XpresCheck would use AdvancedMD's EHR.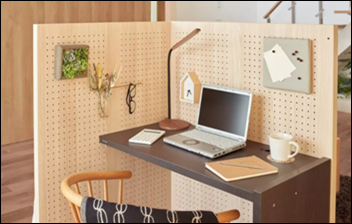 I didn't know whether to laugh or cry when I saw this: Panasonic has come out with an at-home cubicle for those employees who find themselves missing the "not-quite-solid not-quite-walls" of the office space they once occupied. Available only in Japan for now, they're priced at just over $800. I imagine it will only be a matter of time until Ikea offers something similar (though you could probably fashion something similar yourself for far less).
---
Contacts
More news: HIStalk.
Get HIStalk Practice updates.
Contact us online.
Become a sponsor.