Top News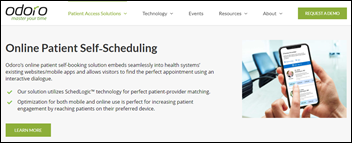 Patient intake and eligibility verification vendor Clearwave acquires Odoro, a patient scheduling and engagement company, for an undisclosed amount.
---
Webinars
October 27 (Tuesday) noon ET. "Don't Waste This Pandemic (From a Former Healthcare CEO)." Sponsor: Relatient. Presenter: Monica Reed, MD, MSc, former CEO, Celebration Health. Some healthcare organizations are trying to get back to the normalcy of 2019, but tomorrow's leaders are accelerating even faster in 2020. Two- or three-year roadmaps were accomplished in six months, so what's next? The presenter will describe how technology was changing before COVID-19, how the pandemic accelerated plans, what we can expect to see as a result, how leaders and providers can adapt, and what healthcare's digital front door looks like going forward and how it can be leveraged.
October 28 (Wednesday) noon ET: "How to Build a Data-Driven Organization." Sponsor: Newfire Global Partners. Presenters: Chris Donovan, CEO and founder, Adaptive Product Consulting; Harvard Pan, CTO, Diameter Health; Jason Sroka, chief analytics officer, SmartSense by Digi; Jaya Plmanabhan, data scientist and senior advisor, Newfire Global Partners; Nicole Hale, head of marketing services, Newfire Global Partners. The panel of data experts will discuss the opportunities that data can unlock and the challenges involved with becoming a data-driven organization. Attendees will learn why having a data strategy is important; how to collect, manage, and share data with internal and external audiences; and how to combat internal resistance to create a data-driven culture.


October 29 (Thursday) 1 ET. "How Presbyterian Healthcare Services Is Preparing for a Post-Pandemic Future Using Digital Care Tools." Sponsor: Bright.md. Presenters: Ries Robinson, MD, SVP/chief innovation officer, Presbyterian Healthcare Services; Ray Costantini, MD, MBA, co-founder and CEO, Bright.md. Presbyterian Healthcare Services changed the way New Mexico patients access healthcare with its pres.today digital front door, which has given patients easy access to care during a global crisis. The health system's digital care strategy goes beyond simply offering virtual visits and instead makes every episode of care — regardless of where it is delivered — better by streamlining clinical workflows and by directing patients to the most appropriate venue of care. The presenters will describe how Presbyterian has continued to meet patient needs during the pandemic, how it is deploying digital tools to tackle the combined COVID-19 and flu seasons, and how the health system is innovating care delivery to prepare for a post-pandemic future.
Previous webinars are on our YouTube channel. Contact Lorre to present your own.
---
Acquisitions, Funding, Business, and Stock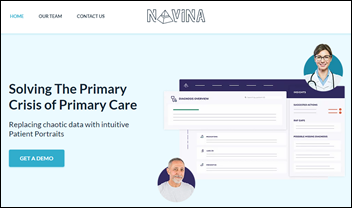 Navina, an Israeli startup focused on using AI to help physicians better organize and assess patient data, raises a $7 million seed funding round led by Grove Ventures.
---
Announcements and Implementations
Plano, TX-based Practice EHR adds payment capabilities from Global Payments Integrated to its cloud-based EHR.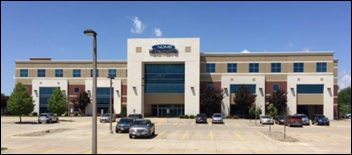 Northern Ohio Medical Specialists implements Navina's AI-powered Patient Portrait software.
DrChrono integrates MD Revolution's Rev Up care management service within its EHR workflow.
---
Other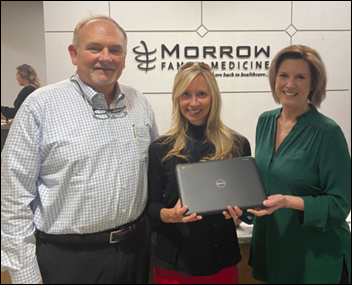 Kudos to the folks at Morrow Family Medicine, which has launched a virtual fitness challenge to raise money for student technology as part of its bi-annual Forsyth BYOT Benefit. The practice, which has two locations in Georgia, has raised over $350,000 since launching the benefit in 2011. Founder Jim Morrow, MD was kind enough to participate in HIStalk Practice's first "5 Questions With" interview in 2014.
---
Contacts
More news: HIStalk.
Get HIStalk Practice updates.
Contact us online.
Become a sponsor.