Top News
Maternity care company Oula raises $3.2 million in seed funding, which it will use to open a prenatal clinic and birthing center, and develop and offer collaborative care models as well as virtual coaching and monitoring.
The New York-based company touts an app-based remote care platform.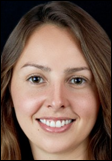 Co-founder Adrianne Nickerson also co-founded the Robin Care, a technology and services startup focused on engaging and educating cancer patients through app-based content.
---
HIStalk Practice Musings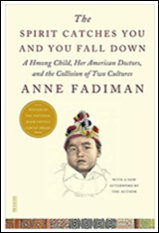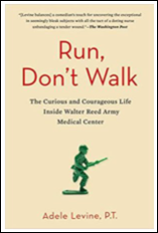 Seeing things from another person's point of view seems to be a lost art these days, which is why I found WebPT's latest blog post – "8 Books to Immerse PTs in Diverse Patient Experiences" – so refreshing. I imagine anyone working in a healthcare setting – no matter their title – would find these books edifying.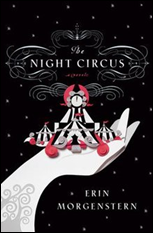 Halloween is almost upon us, and so I'd love to hear of any spooky titles that are must reads for HIStalk Practice readers as we look ahead to the pseudo-holiday. "Frankenstein" by Mary Shelley and "Dracula" by Bram Stoker are classics, of course; but I wonder if there are other, more modern tales that I should look into. I'll certainly recommend "The Night Circus" by Erin Morgenstern. Please email me with your favorites.
---
Webinars
October 27 (Tuesday) noon ET. "Don't Waste This Pandemic (From a Former Healthcare CEO)." Sponsor: Relatient. Presenter: Monica Reed, MD, MSc, former CEO, Celebration Health. Some healthcare organizations are trying to get back to the normalcy of 2019, but tomorrow's leaders are accelerating even faster in 2020. Two- or three-year roadmaps were accomplished in six months, so what's next? The presenter will describe how technology was changing before COVID-19, how the pandemic accelerated plans, what we can expect to see as a result, how leaders and providers can adapt, and what healthcare's digital front door looks like going forward and how it can be leveraged.
October 28 (Wednesday) noon ET: "How to Build a Data-Driven Organization." Sponsor: Newfire Global Partners. Presenters: Chris Donovan, CEO and founder, Adaptive Product Consulting; Harvard Pan, CTO, Diameter Health; Jason Sroka, chief analytics officer, SmartSense by Digi; Jaya Plmanabhan, data scientist and senior advisor, Newfire Global Partners; Nicole Hale, head of marketing services, Newfire Global Partners. The panel of data experts will discuss the opportunities that data can unlock and the challenges involved with becoming a data-driven organization. Attendees will learn why having a data strategy is important; how to collect, manage, and share data with internal and external audiences; and how to combat internal resistance to create a data-driven culture.


October 29 (Thursday) 1 ET. "How Presbyterian Healthcare Services Is Preparing for a Post-Pandemic Future Using Digital Care Tools." Sponsor: Bright.md. Presenters: Ries Robinson, MD, SVP/chief innovation officer, Presbyterian Healthcare Services; Ray Costantini, MD, MBA, co-founder and CEO, Bright.md. Presbyterian Healthcare Services changed the way New Mexico patients access healthcare with its pres.today digital front door, which has given patients easy access to care during a global crisis. The health system's digital care strategy goes beyond simply offering virtual visits and instead makes every episode of care — regardless of where it is delivered — better by streamlining clinical workflows and by directing patients to the most appropriate venue of care. The presenters will describe how Presbyterian has continued to meet patient needs during the pandemic, how it is deploying digital tools to tackle the combined COVID-19 and flu seasons, and how the health system is innovating care delivery to prepare for a post-pandemic future.

November 11 (Wednesday) 1 ET. "Beyond the Firewall: Securing Patients, Staff, and the Medical Internet of Things." Sponsor: Alcatel-Lucent Enterprise. Presenter: Daniel Faurlin, head of network solutions for healthcare, Alcatel-Lucent Enterprise. The biggest cybersecurity risk for healthcare IoT isn't the objects themselves, but rather the network door they can open. This webinar will address meeting the challenges of security, management, and monitoring using ALE's Digital Age Networking, a single service platform for the network infrastructure that includes an autonomous network, onboarding and managing IoT, and creating business innovation with automated workflows. Specific use cases will be described, including COVID-19 quarantine management, locating equipment and people, and ensuring the security of patients.
Previous webinars are on our YouTube channel. Contact Lorre to present your own.
---
Acquisitions, Funding, Business, and Stock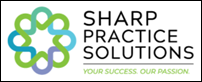 Medical billing and IT services business Sharp Practice Solutions expands in Virginia. The boutique firm was founded 20 years ago in New Mexico as Enterprise Computing Systems.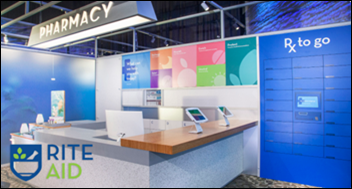 Rite Aid COO Jim Peters stresses that the retail pharmacy chain has no interest in launching primary or urgent care services, and has chosen to instead focus on putting its pharmacists front and center as part of a brand re-launch. New store layouts will feature ultra-modern pharmacy counters akin to a Genius Bar and virtual care rooms where customers can access telemedicine.
---
People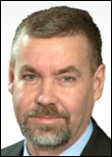 Medical billing and coding company Abeo promotes Joe Ferro to chief technology and innovation officer. He will retain his role as president of Trustedi10, which Abeo acquired last year.
---
Announcements and Implementations

Dickson Medical Associates implements I2I's population health management software across its nine clinics across Middle Tennessee.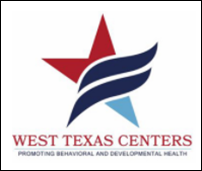 West Texas Centers selects EHR software from Streamline Healthcare Solutions for its mental health and intellectual and developmental disability programs. The community center will also leverage Streamline's billing services for its early childhood intervention program.
In Canada, Aware MD integrates Infoway's e-prescribing functionality with its Cerebrum EHR.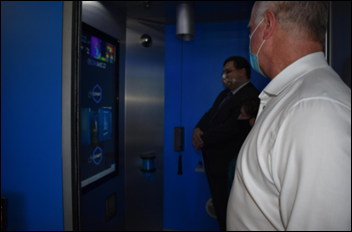 In Texas, Milam County officials partner with Texas A&M Health to install an OnMed telemedicine kiosk in the local police station. County Judge Steve Young has nothing but praise for the kiosk: "This is huge for Milam County," Milam County. We have no hospital, we have no urgent care, we have no emergency room. This fills the void we've had in this county for a long time. The technology of this thing is so far advanced and it's easy to use. You can walk in, push one button, up comes the doctor and you get a diagnosis, a prognosis and even your medication."
VeeMed announces GA of VeeClinic, virtual visit technology that includes video, documentation, and scheduling capabilities.
---
Contacts
More news: HIStalk.
Get HIStalk Practice updates.
Contact us online.
Become a sponsor.