Top News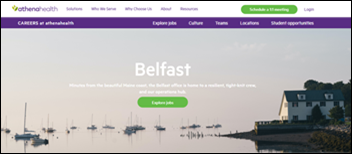 Athenahealth plans to hire 100 employees at its office in Belfast, Maine. The Watertown, MA-based company is looking to fill positions related to analytics, customer support, medical coding, and operations. The Belfast location has served as the center of Athenahealth's operations and customer support.
Perhaps the company has finally started to find its footing after the departure of co-founder and CEO Jonathan Bush, the finalization of its acquisition by Veritas, and a slew of layoffs and new C-level hirings over the last two years.
---
HIStalk Practice Musings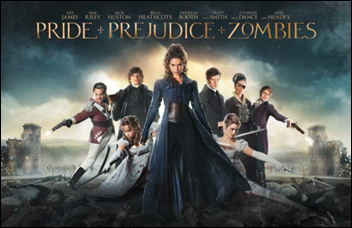 There's still time to send me your Halloween reading suggestions. I may have to pick up "Pride, Prejudice and Zombies" by Seth Grahame-Smith this week to get me into the spirit of the season. (The movie adaptation is absolutely ridiculous in the best way. I may have to conclude October 31 with a viewing of that, or my all-time zombie flick favorite, Shaun of the Dead.)
---
Webinars
October 27 (Tuesday) noon ET. "Don't Waste This Pandemic (From a Former Healthcare CEO)." Sponsor: Relatient. Presenter: Monica Reed, MD, MSc, former CEO, Celebration Health. Some healthcare organizations are trying to get back to the normalcy of 2019, but tomorrow's leaders are accelerating even faster in 2020. Two- or three-year roadmaps were accomplished in six months, so what's next? The presenter will describe how technology was changing before COVID-19, how the pandemic accelerated plans, what we can expect to see as a result, how leaders and providers can adapt, and what healthcare's digital front door looks like going forward and how it can be leveraged.
October 28 (Wednesday) noon ET: "How to Build a Data-Driven Organization." Sponsor: Newfire Global Partners. Presenters: Chris Donovan, CEO and founder, Adaptive Product Consulting; Harvard Pan, CTO, Diameter Health; Jason Sroka, chief analytics officer, SmartSense by Digi; Jaya Plmanabhan, data scientist and senior advisor, Newfire Global Partners; Nicole Hale, head of marketing services, Newfire Global Partners. The panel of data experts will discuss the opportunities that data can unlock and the challenges involved with becoming a data-driven organization. Attendees will learn why having a data strategy is important; how to collect, manage, and share data with internal and external audiences; and how to combat internal resistance to create a data-driven culture.


October 29 (Thursday) 1 ET. "How Presbyterian Healthcare Services Is Preparing for a Post-Pandemic Future Using Digital Care Tools." Sponsor: Bright.md. Presenters: Ries Robinson, MD, SVP/chief innovation officer, Presbyterian Healthcare Services; Ray Costantini, MD, MBA, co-founder and CEO, Bright.md. Presbyterian Healthcare Services changed the way New Mexico patients access healthcare with its pres.today digital front door, which has given patients easy access to care during a global crisis. The health system's digital care strategy goes beyond simply offering virtual visits and instead makes every episode of care — regardless of where it is delivered — better by streamlining clinical workflows and by directing patients to the most appropriate venue of care. The presenters will describe how Presbyterian has continued to meet patient needs during the pandemic, how it is deploying digital tools to tackle the combined COVID-19 and flu seasons, and how the health system is innovating care delivery to prepare for a post-pandemic future.

November 11 (Wednesday) 1 ET. "Beyond the Firewall: Securing Patients, Staff, and the Healthcare Internet of Things." Sponsor: Alcatel-Lucent Enterprise. Presenter: Daniel Faurlin, head of network solutions for healthcare, Alcatel-Lucent Enterprise. The biggest cybersecurity risk for healthcare IoT isn't the objects themselves, but rather the network door they can open. This webinar will address meeting the challenges of security, management, and monitoring using ALE's Digital Age Networking, a single service platform for the network infrastructure that includes an autonomous network, onboarding and managing IoT, and creating business innovation with automated workflows. Specific use cases will be described, including COVID-19 quarantine management, locating equipment and people, and ensuring the security of patients.
November 12 (Thursday) 5 ET: "Getting Surgical Documentation Right: A Fireside Chat." Sponsor: Intelligent Medical Objects. Presenters: Alex Dawson, product manager, IMO; Janice Kelly, MS, RN, president, AORN Syntegrity; Julie Glasgow, MD, clinical terminologist, IMO; Lou Ann Montgomery, RN, BSN, nurse informaticist, IMO; Whitney Mannion, RN, clinical terminologist, IMO. The presenters will discuss using checklists, templates, the EHR, and third-party solutions to improve documentation without overburdening clinicians. They will explore the importance of surgical documentation in perioperative patient management, the guidelines and requirements for surgical documentation and operative notes, how refining practices and tools can improve accuracy and efficiency, and the risks and implications of incomplete, inconsistent, and non-compliant documentation.
Previous webinars are on our YouTube channel. Contact Lorre to present your own.
---
Announcements and Implementations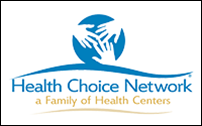 Health Choice Network in Florida selects Orb Health's virtual care software and services to better enable its network of health centers implement and manage chronic care and patient support services, and outbound clinical campaigns.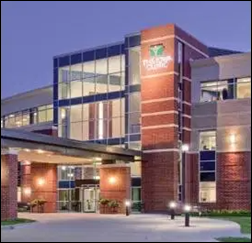 The Iowa Clinic selects human capital management software from Ultimate Kronos Group. UKG is the new brand of the combined Ultimate Software and Kronos, workforce management companies that merged earlier this year.

Community Health Network will implement customer experience management software from Qualtrics across its care sites in Central Indiana.
HIE Nebraska Health Information Initiative expands its use of social services referral software from Unite Us to include organizations and providers in Iowa, Missouri, South Dakota, North Dakota, Kansas, and Minnesota.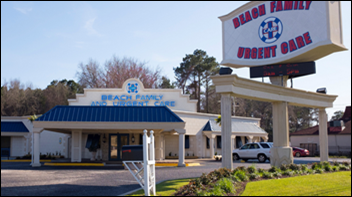 Beach Family & Urgent Care (SC) has transitioned its seven clinics to virtual visits using CompuGroup Medical's ELVI Telemedicine software.
The Tennessee Department of Intellectual and Developmental Disabilities offers virtual visits from StationMD to residents with disabilities.
---
Government and Politics
Primary care practices participating in the CMS Greater Buffalo Region's Comprehensive Primary Care Plus program will use HealtheLink's HealtheOutcomes software to aggregate and analyze clinical and claims data for program reporting.
---
Other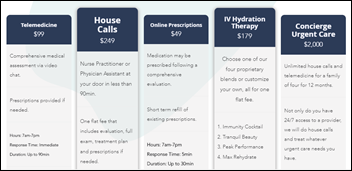 Stu Jones and Justin Boggs launch Medical House Calls in Tennessee to offer in-home urgent care with transparent pricing. A physician's assistant, Jones is the founder and former owner of 7 Springs Orthopedics, while Boggs worked as an ER nurse at Vanderbilt University Medical Center before transitioning into marketing and consulting.
---
Contacts
More news: HIStalk.
Get HIStalk Practice updates.
Contact us online.
Become a sponsor.