Top News


Anonymous sources report that Outcome Health, which offers pharma-backed advertising software for waiting and exam rooms, is in talks to merge with competitor PatientPoint in a deal that could value the combined company at $600 million.
Chicago-based Outcome Health was once valued at $5 billion before allegations of fraud prompted it to pay a $70 million settlement and admit that some of its high-level employees, several of whom were brought to trial, engaged in fraudulent activities between 2012 and 2017.
---
HIStalk Practice Musings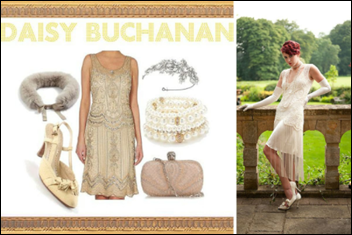 Still undecided on a Halloween costume? Check out these "15 Last-Minute Halloween Costume Ideas for Book Lovers." I'll likely end up raiding the closet of a family member who performed in "Singing in the Rain" several years ago.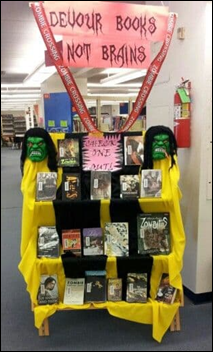 I was pleased to discover that one of my local libraries has finally opened its doors again. I haven't had the chance to visit (curbside check-out has spoiled me), but I do wonder if it – like these facilities – have done anything creative for Halloween.
I'll be on the look-out for creative, health IT-related Halloween costumes over the weekend. (Remember when folks dressed up as Blue Button?) Send me any get-ups you come across. Hopefully we can all have some much-needed fun this Saturday.
---
Webinars


October 29 (Thursday) 1 ET. "How Presbyterian Healthcare Services Is Preparing for a Post-Pandemic Future Using Digital Care Tools." Sponsor: Bright.md. Presenters: Ries Robinson, MD, SVP/chief innovation officer, Presbyterian Healthcare Services; Ray Costantini, MD, MBA, co-founder and CEO, Bright.md. Presbyterian Healthcare Services changed the way New Mexico patients access healthcare with its pres.today digital front door, which has given patients easy access to care during a global crisis. The health system's digital care strategy goes beyond simply offering virtual visits and instead makes every episode of care — regardless of where it is delivered — better by streamlining clinical workflows and by directing patients to the most appropriate venue of care. The presenters will describe how Presbyterian has continued to meet patient needs during the pandemic, how it is deploying digital tools to tackle the combined COVID-19 and flu seasons, and how the health system is innovating care delivery to prepare for a post-pandemic future.

November 11 (Wednesday) 1 ET. "Beyond the Firewall: Securing Patients, Staff, and the Healthcare Internet of Things." Sponsor: Alcatel-Lucent Enterprise. Presenter: Daniel Faurlin, head of network solutions for healthcare, Alcatel-Lucent Enterprise. The biggest cybersecurity risk for healthcare IoT isn't the objects themselves, but rather the network door they can open. This webinar will address meeting the challenges of security, management, and monitoring using ALE's Digital Age Networking, a single service platform for the network infrastructure that includes an autonomous network, onboarding and managing IoT, and creating business innovation with automated workflows. Specific use cases will be described, including COVID-19 quarantine management, locating equipment and people, and ensuring the security of patients.
November 12 (Thursday) 5 ET: "Getting Surgical Documentation Right: A Fireside Chat." Sponsor: Intelligent Medical Objects. Presenters: Alex Dawson, product manager, IMO; Janice Kelly, MS, RN, president, AORN Syntegrity; Julie Glasgow, MD, clinical terminologist, IMO; Lou Ann Montgomery, RN, BSN, nurse informaticist, IMO; Whitney Mannion, RN, clinical terminologist, IMO. The presenters will discuss using checklists, templates, the EHR, and third-party solutions to improve documentation without overburdening clinicians. They will explore the importance of surgical documentation in perioperative patient management, the guidelines and requirements for surgical documentation and operative notes, how refining practices and tools can improve accuracy and efficiency, and the risks and implications of incomplete, inconsistent, and non-compliant documentation.

November 16 (Monday) 1 ET. "COVID-19 and Beyond: A CISO's Perspective for Staying Ahead of Threats." Sponsor: Everbridge. Presenter: Sonia Arista, VP and global chief information security officer, Everbridge. While hospitals worldwide work to resume elective care amid COVID-19, they're quickly adapting and responding to a variety of emerging risks that have tested their resilience, including a surge in cybersecurity and ransomware attacks. This webinar will highlight emerging IT vulnerabilities and best practices designed to help hospitals anticipate and quickly mitigate cybersecurity risks. A former hospital CISO will share her expertise in responding to high-impact IT incidents and mitigating risks during critical events given the "new normal" that COVID-19 has created.


November 18 (Wednesday) 1 ET. "Do You Really Have a Telehealth Program, Or Just Videoconferencing?" Sponsor: Mend Family. Presenters: J. D. McFarland, solutions architect, Mend Family; Nick Neral, national account executive, Mend Family. Healthcare's new competitive advantage is telehealth, of which a videoconferencing platform is just a small part. This presentation will describe a comprehensive patient journey in which an organization can acquire new patients, reduce check-in time, reduce no-shows, and increase patient satisfaction, all using virtual care. Health systems did a good job in quickly standing up virtual visits in response to COVID, but telehealth and the digital front door are here to stay and now is a good time to re-evaluate tools and processes that support patient scheduling, digital forms, telehealth, and patient engagement as part of a competitive strategy.
November 18 (Wednesday) 2 ET. "Leveraging a Clinical Intelligence Engine to Solve the EHR Usability Crisis." Sponsor: Medicomp Systems. Presenter: Jay Anders, MD, MS, chief medical officer, Medicomp; David Lareau, CEO, Medicomp. Healthcare is long overdue for a data makeover. Clinician burnout is fueled by inaccurate, inconsistent, and incomplete clinical data, but that can be improved without scrapping existing systems. The presenters will describe the use of tools that work seamlessly with EHR workflows to deliver actionable data, improve interoperability; support the clinician's thought process; and improve usability for better decision-making and accurate coding.
Previous webinars are on our YouTube channel. Contact Lorre to present your own.
---
Acquisitions, Funding, Business, and Stock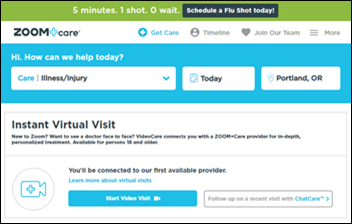 Primary and urgent care company Zoom+ Care expands beyond its Pacific Northwest roots with clinics in Colorado and Idaho. The company will also offer its VideoCare service to patients of the three new clinics, which are expected to open in late December and early 2021.
---
People

VillageMD names Andy Thompson (Bon Secours Mercy Health) COO.
---
Announcements and Implementations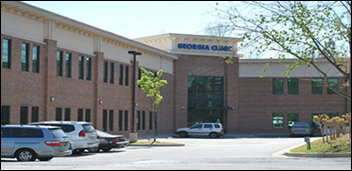 Georgia Clinic adopts DocNow's appointment-scheduling across its 16 clinics in Atlanta.
Barry University's School of Podiatric Medicine implements MTBC's CareCloud EHR, RCM, and practice management software at its outpatient clinics.
PromptEMR integrates BetterPT's BetterTelehealth virtual visit software for physical therapists with its PT-focused software.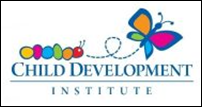 Child Development Institute (CA) selects EnSoftek's DrCloudEHR.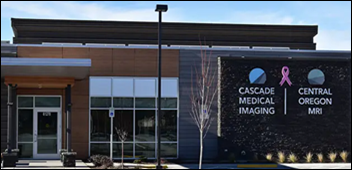 Central Oregon Radiology Associates goes live on RoyalMD's Provider Prime referral management software and accompanying mobile app.
Arizona-based HIE Health Current deploys NextGen's Health Data Hub to improve delivery of patient care alerts, including COVID-19 test results, to participating providers.
---
Research and Innovation
No surprise here: A survey of 1,000 consumers finds that 73% of men and 39% of women admitted to multitasking during virtual visits. Top distractions included texting and online activity, and watching some sort of media. (Just under 10% admitted to imbibing "quarantinis" during their appointments.) Funnily enough, 29% say they "dress up" more for a telemedicine appointment than an in-person appointment. Top respondent suggestions for improving video visit interactions include improving video clarity, giving users the ability to ask a physician a question in advance via text, and giving patients the ability to self-schedule their virtual visits.
---
Other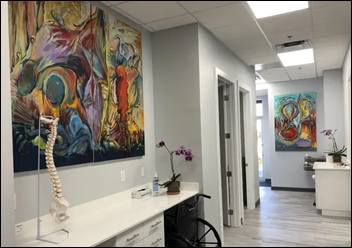 Pain management specialist Jeff Cara, DO turns his office in Jupiter, FL into an art gallery to uplift the spirits of his patients and give local artists a chance to exhibit their work while galleries are closed during the pandemic. "We thought that patients needed color and optimism," he said. "We wanted it to feel more like a home or a gallery than a doctor's office. The patients love it. They ask if they can walk around the office to look. It beats just sitting in a waiting room."
---
Sponsor Updates
Blog Posts
---
Contacts
More news: HIStalk.
Get HIStalk Practice updates.
Contact us online.
Become a sponsor.