Top News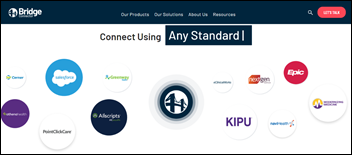 The local business paper reports that health data integration vendor Bridge Connector will shut down operations. The Nashville-based company launched in 2017 and has raised $45.5 million, including a $25.5 million Series B round announced a few months ago.
---
HIStalk Practice Musings
Fall has been in full force in my area for several weeks now. I'm hoping the colorful foliage lasts a few more so that I can have one last look when I head back to the North Georgia mountains. If not, perhaps my favorite mountain towns will have already started decorating for Christmas.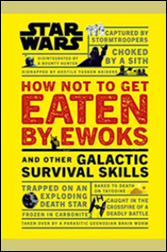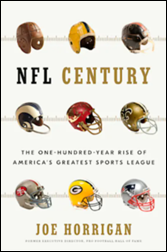 No matter what color the leaves are, there's still plenty of time to indulge in favorite fall activities. Camping and seasonal baking top my list. I chuckled when I came across "7 Books to Read Based on Your Favorite Fall Activity." (Curling up with a good book is always a favorite past time, no matter what the season.) There are suggestions for those who love hiking, baking, apple-picking, football, roasting s'mores, and putting up early Christmas decorations.
It would be fun to come up with books based on health IT-related activities and topics like go lives, ransomware attacks, HIPAA violations, meeting CMS reporting requirements, and the like. Feel free to email me with your suggestions.
If those books don't pique your interest, check out former hospital CIO and StarBridge Advisors Principal Sue Schade's recent blog on how good books can help you break your "doomscrolling" habit.
---
Webinars

November 11 (Wednesday) 1 ET. "Beyond the Firewall: Securing Patients, Staff, and the Healthcare Internet of Things." Sponsor: Alcatel-Lucent Enterprise. Presenter: Daniel Faurlin, head of network solutions for healthcare, Alcatel-Lucent Enterprise. The biggest cybersecurity risk for healthcare IoT isn't the objects themselves, but rather the "network door" they can open. This network infrastructure-oriented webinar will address overcoming the challenges of architecting a network to provide security, management, and monitoring for IoT, devices, and users using ALE's Digital Age Networking blueprint, a single service platform for hospital networks. Digital Age Networking includes an autonomous network, onboarding and managing IoT, and creating business innovation with automated workflows. Specific use cases will describe enabling COVID-19 quarantine management, contact tracing, locating equipment and people, and ensuring the security of patients and more.
November 12 (Thursday) 5 ET: "Getting Surgical Documentation Right: A Fireside Chat." Sponsor: Intelligent Medical Objects. Presenters: Alex Dawson, product manager, IMO; Janice Kelly, MS, RN, president, AORN Syntegrity; Julie Glasgow, MD, clinical terminologist, IMO; Lou Ann Montgomery, RN, BSN, nurse informaticist, IMO; Whitney Mannion, RN, clinical terminologist, IMO. The presenters will discuss using checklists, templates, the EHR, and third-party solutions to improve documentation without overburdening clinicians. They will explore the importance of surgical documentation in perioperative patient management, the guidelines and requirements for surgical documentation and operative notes, how refining practices and tools can improve accuracy and efficiency, and the risks and implications of incomplete, inconsistent, and non-compliant documentation.

November 16 (Monday) 1 ET. "COVID-19 and Beyond: A CISO's Perspective for Staying Ahead of Threats." Sponsor: Everbridge. Presenter: Sonia Arista, VP and global chief information security officer, Everbridge. While hospitals worldwide work to resume elective care amid COVID-19, they're quickly adapting and responding to a variety of emerging risks that have tested their resilience, including a surge in cybersecurity and ransomware attacks. This webinar will highlight emerging IT vulnerabilities and best practices designed to help hospitals anticipate and quickly mitigate cybersecurity risks. A former hospital CISO will share her expertise in responding to high-impact IT incidents and mitigating risks during critical events given the "new normal" that COVID-19 has created.


November 18 (Wednesday) 1 ET. "Do You Really Have a Telehealth Program, Or Just Videoconferencing?" Sponsor: Mend Family. Presenters: J. D. McFarland, solutions architect, Mend Family; Nick Neral, national account executive, Mend Family. Healthcare's new competitive advantage is telehealth, of which a videoconferencing platform is just a small part. This presentation will describe a comprehensive patient journey in which an organization can acquire new patients, reduce check-in time, reduce no-shows, and increase patient satisfaction, all using virtual care. Health systems did a good job in quickly standing up virtual visits in response to COVID, but telehealth and the digital front door are here to stay and now is a good time to re-evaluate tools and processes that support patient scheduling, digital forms, telehealth, and patient engagement as part of a competitive strategy.
November 18 (Wednesday) 2 ET. "Leveraging a Clinical Intelligence Engine to Solve the EHR Usability Crisis." Sponsor: Medicomp Systems. Presenter: Jay Anders, MD, MS, chief medical officer, Medicomp; David Lareau, CEO, Medicomp. Healthcare is long overdue for a data makeover. Clinician burnout is fueled by inaccurate, inconsistent, and incomplete clinical data, but that can be improved without scrapping existing systems. The presenters will describe the use of tools that work seamlessly with EHR workflows to deliver actionable data, improve interoperability; support the clinician's thought process; and improve usability for better decision-making and accurate coding.
Previous webinars are on our YouTube channel. Contact Lorre to present your own.
---
Announcements and Implementations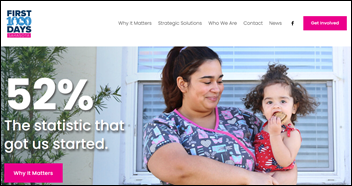 First 1,000 Days Sarasota (FL) implements social services and healthcare referral software from Unite Us. The county-run program connects parents in need with services vital for prenatal through early childhood development.

The Mississippi State Medical Association partners with the Konza Nationwide Network, an HIE operator, to launch the Mississippi Health Access Exchange.
---
Government and Politics
The City of New Haven in Connecticut will pay $202,400 to the HHS Office of Civil Rights to settle potential HIPAA violations related to its health department's failure to implement employee termination procedures, enabling a former staffer to download the PHI, including STD test results, of nearly 500 patients.
---
Other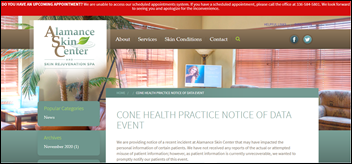 Alamance Skin Center, an affiliated practice of Cone Health (NC), notifies patients of a July ransomware attack that left the practice unable to recover some patient data.
---
Sponsor Updates
Blog Posts
---
Contacts
More news: HIStalk.
Get HIStalk Practice updates.
Contact us online.
Become a sponsor.