Top News
Web-based urgent care appointment booking and telemedicine startup Solv Health raises $27 million in a funding round led by Acrew Capital, bringing its total raised to $50 million.
The company has facilitated 700,000 virtual visits since March, exponentially greater than the 9,000 it managed in all of 2019.
---
Webinars


November 18 (Wednesday) 1 ET. "Do You Really Have a Telehealth Program, Or Just Videoconferencing?" Sponsor: Mend Family. Presenters: J. D. McFarland, solutions architect, Mend Family; Nick Neral, national account executive, Mend Family. Healthcare's new competitive advantage is telehealth, of which a videoconferencing platform is just a small part. This presentation will describe a comprehensive patient journey in which an organization can acquire new patients, reduce check-in time, reduce no-shows, and increase patient satisfaction, all using virtual care. Health systems did a good job in quickly standing up virtual visits in response to COVID, but telehealth and the digital front door are here to stay and now is a good time to re-evaluate tools and processes that support patient scheduling, digital forms, telehealth, and patient engagement as part of a competitive strategy.
November 18 (Wednesday) 2 ET. "Leveraging a Clinical Intelligence Engine to Solve the EHR Usability Crisis." Sponsor: Medicomp Systems. Presenter: Jay Anders, MD, MS, chief medical officer, Medicomp; David Lareau, CEO, Medicomp. Healthcare is long overdue for a data makeover. Clinician burnout is fueled by inaccurate, inconsistent, and incomplete clinical data, but that can be improved without scrapping existing systems. The presenters will describe the use of tools that work seamlessly with EHR workflows to deliver actionable data, improve interoperability; support the clinician's thought process; and improve usability for better decision-making and accurate coding.
Previous webinars are on our YouTube channel. Contact Lorre to present your own.
Here's the recording of last week's webinar titled "Beyond the Firewall: Securing Patients, Staff, and the Healthcare Internet of Things," sponsored by Alcatel-Lucent Enterprise.
---
Acquisitions, Funding, Business, and Stock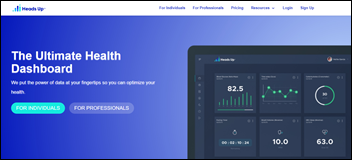 Heads Up Health raises $1.35 million in seed funding from Innosphere Ventures. The Scottsdale, AZ-based company has developed patient-facing health data aggregation, tracking, and analytics software that providers can access to inform care decisions.
Nexteligent Holdings acquires Media, PA-based Professional Revenue Management Services, which offers RCM and consulting services for physician practices.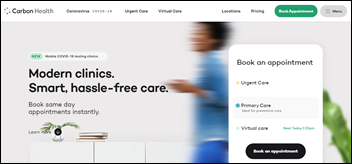 Tech-enabled primary care company Carbon Health raises $100 million in a Series C funding round, bringing its total raised to $172.5 million.
In Canada, Well Health Technologies acquires cybersecurity services company Source 44 Consulting, which will operate as part of the company's fairly new Cycura Data Protection business unit. Well Health has acquired 10 companies, including Cycura, so far this year.
---
People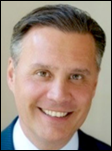 Behavioral health IT vendor Tridiuum hires Philip Vecchiolli (Optum) as chief growth and strategy officer.

Bhairavi Parikh (Roche Diagnostics) joins Wildflower Health as COO.
---
Announcements and Implementations
Spectrum Health and Human Services (NY) goes live on Cerner.

The Oklahoma Health Care Authority will launch a statewide HIE in the fall of 2021, initially focusing on connecting Medicaid providers. The state has has several experiences with HIEs: Coordinated Care Oklahoma shut down in 2017 because of a payer's mandate that its providers work with another HIE. Nonprofit MyHealth Access Network seems to still be in business, serving 300 organizations.
Inception Fertility implements PracticeHwy's EIVF EHR across its provider network.

Highland Clinic (LA) selects InteliChart's Healthy Outcomes patient engagement software.
---
Other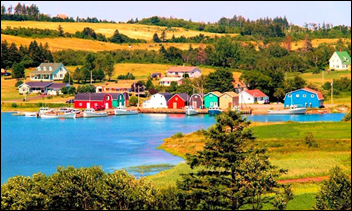 Heads up clinical job-seekers with wanderlust: The Prince Edward Island Medical Society in Canada and the P.E.I. Department of Health and Wellness will begin recruiting physicians to the picturesque island off the coasts of Nova Scotia and New Brunswick. The island (home to one of my favorite literary heroines, Anne of Green Gables) – one of Canada's most densely populated – is experiencing a physician shortage, with over 14,000 patients on a waiting list to find a family physician.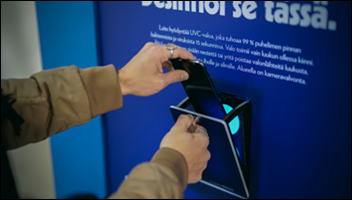 Perhaps this could be a future waiting-room perk: A Finnish occupational healthcare company develops a smartphone sanitizing station that disinfects devices with UV light in 15 seconds.
---
Sponsor Updates
Blog Posts
---
Contacts
More news: HIStalk.
Get HIStalk Practice updates.
Contact us online.
Become a sponsor.