Top News
After five years in bankruptcy, telemedicine kiosk vendor HealthSpot has just $47,000 left to distribute to creditors. It had raised $47 million and entered into a seemingly promising partnership with Xerox before falling into insolvency in 2015. Xerox went on to launch a Virtual Health Solutions service line in 2016. I haven't heard much about it since.
---
Webinars
December 3 (Thursday) noon ET. "Why Patient-Centered Billing: How University Physicians' Association Increased Revenue and Reduced Days to Pay." Sponsor: Relatient. Presenter: Christy Bailey, VP, University Physicians' Association. Financial recovery calls for a better patient financial experience as providers drive revenue, engage patients, and reduce costs and bad debt. The presenter will talk about patients as payers and how delivering a financial experience that meets their expectations can improve the financial outcomes of providers, hospitals, and health systems.
December 3 (Thursday) noon ET. "Unlocking the Power of Data: How HIEs Can Better Support Their Participants." Sponsor: Intelligent Medical Objects. Presenters: Jaime Bland, DNP, RN, CEO, NEHII; Naresh Sundar Rajan, PhD, CTO, NEHII; Matt Cardwell, PhD, VP of client services, IMO; John Laursen, VP of business development, IMO. HIEs need accurate, actionable, and normalized EHR data to unlock its analytic power to support alerting, regulatory reporting, interoperability, and clinical surveillance. The presenters will describe how to interpret the descriptions and standard code sets that health system partners send, how leading HIEs use normalized data to improve their client and community offerings, and how a new normalization approach may provide operational savings.
Previous webinars are on our YouTube channel. Contact Lorre to present your own.
---
Acquisitions, Funding, Business, and Stock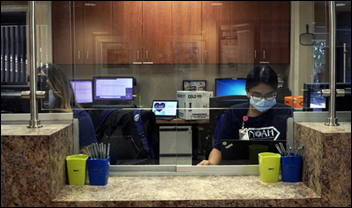 In Arizona, the local paper looks at the impact COVID-19 has had on community health centers. Over 560 have closed nationwide, while those in Arizona have seen visits drop between 35% and 80%. A switch to telemedicine, plus federal funding, have helped many across the state to stay in business, with visits now back up to 70% to 80% of pre-COVID levels.
---
Announcements and Implementations
Rejuvenating Fertility Center implements Meditab Software's FertilityEHR at its clinics in New York and Connecticut.
The Rhode Island Quality Institute leverages technology from Get Real Health to integrate a COVID-19 symptom-checker with its HIE, and provide underlying population health analytics.
Hackensack Radiology Group (NJ) adopts patient intake, engagement, and payment software from Royal Solutions Group.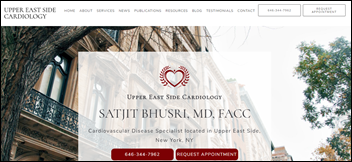 Upper East Side Cardiology in New York City launches a remote patient monitoring program using RPM devices and software from Claris Healthcare.
---
Thanksgiving Eve Musings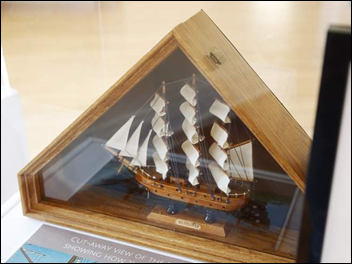 The local paper recounts the journey Julianne Thomas, MD has taken to definitively determine the truth behind family rumors of ancestors aboard the Mayflower. After combing through family documents and doing some sleuthing in the archives of various historical societies and centers, Thomas was able to prove to the General Society of Mayflower Descendants that she can trace her ancestry back to 20 passengers – one of whom was one of just four women to survive their first year in the settlement. As the first female pediatrician in Cedar Rapids, Iowa, and the first female president of the Iowa chapter of the American Academy of Pediatrics, Thomas believes her ancestors' pioneering spirit has helped her break through a number of barriers: "I'm a Puritan through and through and through. I think the crazy work schedule as a pediatrician, sometimes 60 hours a week, that hard work ethic — I think I've always had that work ethic and pioneering spirit."
And speaking (indirectly) of Thanksgiving, Ancestry is offering free access to its StoryScout tool this holiday weekend. After entering in a grandparent's name, the tool sifts through millions of records to serve up "stories" with no research required.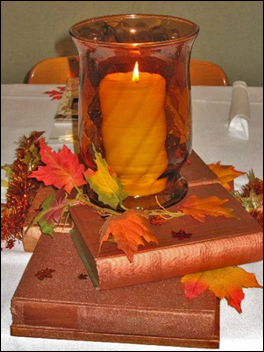 Finally, for any bibliophiles looking for that perfect Thanksgiving centerpiece, check out "15 Gorgeous Fall Table Decorations Inspired by Books."
---
Sponsor Updates
Blog Posts
---
Contacts
More news: HIStalk.
Get HIStalk Practice updates.
Contact us online.
Become a sponsor.