Top News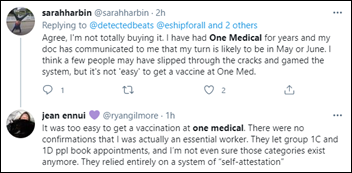 One Medical comes under fire after leaked internal documents show that the membership-based primary care company has let ineligible patients – some with ties to company leadership – receive COVID-19 vaccinations before other, higher-risk patients.
Leaked documents also show that, in January, One Medical declined to adjust its appointment-booking system to screen for vaccination eligibility, saying the task was too onerous to complete within the necessary timeframe. It also failed at some of its locations to verify vaccination eligibility at the point of care.
Several local health departments have rescinded One Medical's vaccine supply after learning about the line-jumping, which has occurred at clinics in several states.
---
Webinars
None scheduled in the coming weeks. Previous webinars are on our YouTube channel. Contact Lorre to present your own.
---
Acquisitions, Funding, Business, and Stock
Behavioral health IT vendor CentralReach acquires Avail Support, an Irish company that offers evidence-based, digital content management and data collection software focused on patients with cognitive disabilities.
---
People

Carbon Health hires Claire Hough (Lyte) as CTO.

K. Warren Volker, MD (Intermountain Healthcare) joins Brown & Toland Physicians as CMO.

ExamMed names Jeff Fusile (Anthem) president.


MTBC promotes Karl Johnson to chief growth officer and Wes Stolp to SVP of business development.
---
Announcements and Implementations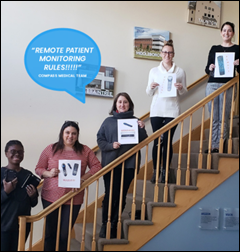 Compass Medical (MA) integrates CareSimple's remote patient monitoring technology with its EClinicalWorks EHR.
Skylight Health Group will leverage AWS to aggregate data across its clinics. It acquired
---
Other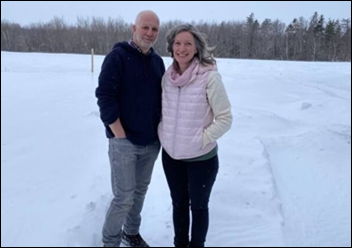 It looks like the Tignish community on Canada's Prince Edward Island has, after 16 months, finally found its replacement doctor: Peter Entwhistle, MD and his wife (and nurse) Sheri-Anne, began working at the Tignish Co-op Health Centre earlier this month. Readers may remember that patients in Tignish had been relying on telemedicine visits with a doctor in Ireland while they awaited a replacement physician. Entwhistle, who says Tignish (which has a population of 719) is a great place to work, has likely been following the province's efforts to implement an enterprise EHR. It has signed an $8.4 million contract with Telus Health for EHR implementations that will start in physician offices this summer.
LinkedIn offers free job postings for healthcare organizations, pharmacies, and governments looking to hire support staff for COVID-19 vaccination efforts.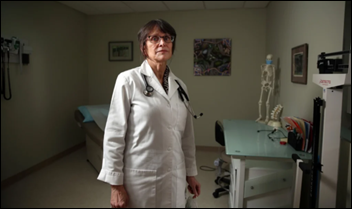 Small-practice physicians in Maine are all but excluded from the state's vaccination efforts because they can't vaccinate 1,000 eligible patients per week as required by Maine CDC. Like many independent physicians across the country, they feel that their older, more vulnerable patients would prefer vaccination via their local physician, rather than at a mass vaccination site that may present scheduling and logistical challenges. Maine CDC representatives say the goal right now is to get as many shots into as many arms as possible, as quickly as possible.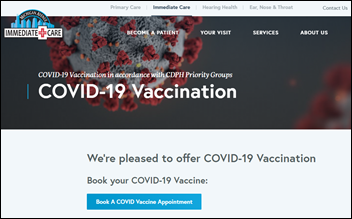 Michigan Avenue Immediate Care in Chicago issues an apology and refund to the 20 patients it insisted pay an upfront $195 consultation fee before administering their COVID-19 vaccinations. The City of Chicago has stressed that patients should not be denied what are supposed to be free vaccinations because of their inability to pay any type of administrative fee, and that vaccine supplies may be withheld from facilities that do so.
---
Sponsor Updates
AdvancedMD shares the product enhancements that will be made available during its Winter 2021 Release.
Blog Posts
---
Contacts
More news: HIStalk.
Get HIStalk Practice updates.
Contact us online.
Become a sponsor.