Top News
DaGrosa Capital Partners invests in Hoy Health, a bilingual telemedicine, remote patient monitoring, and medication access company based in Morristown, NJ.
CEO Mario Anglada helped to launch Univision's first consumer-focused telehealth program before founding Hoy Health in 2017.
---
Webinars
None scheduled soon. Previous webinars are on our YouTube channel. Contact Lorre to present your own.
---
Acquisitions, Funding, Business, and Stock
Canadian Well Health Technologies makes a seed investment in startup fertility clinic Twig Fertility, which plans to open a clinic in Toronto with digital health offerings that include app-based virtual visits, online scheduling, prescription delivery, and notifications.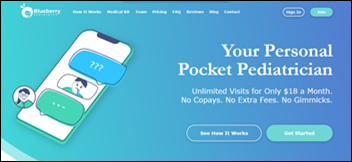 Blueberry Pediatrics launches in six states with a membership-based telemedicine service that offers, for $18 a month, unlimited care for every child in a member's household.
---
People

Cynthia Miller (Deloitte) joins MiraMed Global Services as VP of coding and client services.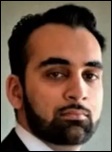 Well Health Technologies, which acquired EHR vendor Intrahealth last week for $15 million, promotes Ammar Shah to VP of M&A.
---
Announcements and Implementations

Tech-enabled primary care company Carbon Health develops a digital COVID-19 vaccine card that will help patients vaccinated at Carbon Health sites keep track of their doses and offer proof of shots.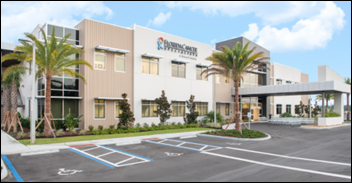 Florida Cancer Specialists implements a Virtual Image Exchange using technology from Thinking Systems.
---
Government and Politics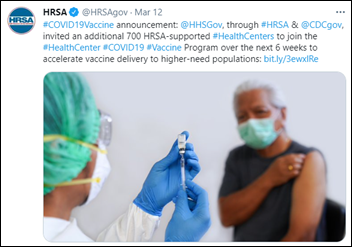 Over the next six weeks, 700 additional health centers will join 250 already participating in the federal government's Health Center COVID-19 Vaccine Program, which is helping to ensure that vaccines are given out equitably.
---
Other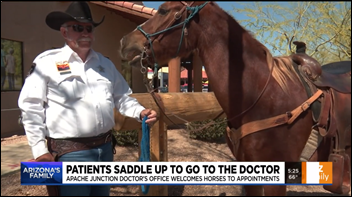 Hatfield Medical Group installs a hitching post outside of its office in Apache Junction, AZ so that patients can ride their horses to appointments. (This story reminds me of the time I saw two people ride their horses through my local Wendy's drive-thru!)

The LA Times covers the art healthcare workers have created during the pandemic. From doll house furniture to toast art, ball gowns, and painting, the creativity has served as a means of coping and escape for physicians like Jacqueline Pflaum-Carlson, MD: "When the pandemic hit, every aspect of my clinical practice was affected — there was no escape. I started painting so I could separate my work tragedy from home stressors. I needed to get the imagery and emotions out of my head before I could be present for my two young daughters and husband whose lives were also uprooted."
---
Contacts
More news: HIStalk.
Get HIStalk Practice updates.
Contact us online.
Become a sponsor.