Top News
Virtual care company Recuro Health acquires chat-based telemedicine startup SupDoc. The acquisition comes just a few weeks after Recuro's purchase of at-home testing company UDoTest, which has enabled it to offer a return-to-work COVID-19 testing platform alongside its digital health offerings.
Teladoc founder Michael Gorton helped to launch Recuro last year.
---
Webinars
June 3 (Thursday) 2 ET: "Diagnosing the Cures Act – Practical Prescriptions for Your Success." Sponsor: Secure Exchange Solutions. Presenters: William E. Golden, MD, MACP, medical director, Arkansas Medicaid; Anne Santifer, executive director, Arkansas Department of Health – Office of Health Information Technology; Kyle Meadors, principal, Chart Lux Consulting. A panel of leading experts will provide practical guidance on how to prepare for the Cures Act. Will it upend your business model? What is information blocking? How can standardized technologies be applied to meet Cures Act requirements? What must I do now as well as in the next five years?
Previous webinars are on our YouTube channel. Contact Lorre to present your own.
---
Acquisitions, Funding, Business, and Stock
Population health analytics company Clinigence Health acquires ProCare Health, a managed services organization serving four IPAs in California.
Complete HealthCare Solutions, a health IT developer, reseller, and services company, acquires the healthcare division of Selent and Associates, including Computerized Business Systems and medicalbillingsoftware.com.
---
People

Cancer-focused digital health startup RabbleHealth names Bluegrass Biggs CTO.
---
Announcements and Implementations
The Las Vegas Convention Center installs a telemedicine kiosk from OnMed, just in time for the World of Concrete.
---
Government and Politics
HHS allocates $14.2 million to help pediatric primary care practices integrate telemedicine for mental healthcare, expanding Pediatric Mental Health Care Access projects across the country. Applications for grant money are due July 6.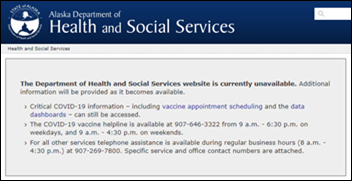 The Alaska Department of Health and Social Services works to recover from a May 17 malware attack.
---
Research and Innovation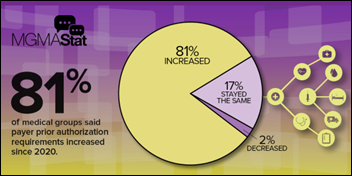 An MGMA poll of 716 medical groups finds that prior authorization requirements have increased since 2020, despite a brief reprieve from payers during the pandemic. Some respondents have hired full-time employees to handle the work associated with the increasingly burdensome requirements.
Patients looking to switch providers will first consider those that offer online services such as appointment scheduling, intake, prescription management, and medical records access, according to a NextGen survey of 2,055 people.

A retrospective analysis of the Meaningful Use program in Florida has found that $100 million was distributed to Medicaid providers that did not demonstrate MU after collecting first-year financial incentives. Fifty-seven percent dropped out of the program after receiving their first incentive payment, with the majority citing a lack of financial incentive to pursue further stages of MU, and a lack of technical assistance.
---
Other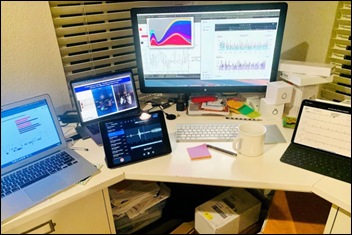 Marketplace spotlights Michael Kirisu, DO a San Diego-based family physician who ended his $7,000-a-month practice lease during the pandemic in favor of virtual and house calls. His new practice, Measured Wellness, is heavy on wearables and health data: "The doctor of the future is datacentric. I don't need nurses or [medical assistants] anymore. I need a data scientist who is looking at the data, who is looking at the trends going on, seeing where the red flags are, to go dispatch me. 'Hey, you need to go make an intervention on this patient.'"
---
Sponsor Updates
Nordic again earns a place on Modern Healthcare's "Best Places to Work in Healthcare" list.
Innovaccer will integrate the Healthwise Knowledgebase patient education solution into its Health Cloud.
Blog Posts
---
Contacts
More news: HIStalk.
Get HIStalk Practice updates.
Contact us online.
Become a sponsor.