Top News
Privia Health reports a slight increase in Q1 revenue to $213.6 million. The practice management company went public in late April, experiencing a surge in share prices that gave parent company Brighton Health Group an ownership stake valued at $2.75 billion.
---
HIStalk Practice Musings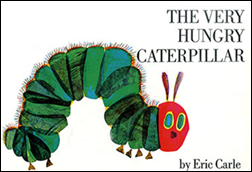 Children's book illustrator, artist, and writer Eric Carle passed away last month at the age of 91. I'm sure many HIStalk Practice readers have stocked their practice waiting rooms with the "The Very Hungry Caterpillar" or "Brown Bear, Brown Bear, What Do You See?" And I'm absolutely certain many have read these classics to their kids. Fun facts: After serving in the Korean War, he spent time as an art director at a medical advertising agency. His career as a children's book illustrator began when author Bill Martin, Jr. saw, while sitting in doctor's office, an ad for antihistamines with an illustration Carle had done of a big red lobster. Martin then reached out to ask if he'd illustrate "Brown Bear" and the rest is history.
---
Webinars
June 3 (Thursday) 2 ET: "Diagnosing the Cures Act – Practical Prescriptions for Your Success." Sponsor: Secure Exchange Solutions. Presenters: William E. Golden, MD, MACP, medical director, Arkansas Medicaid; Anne Santifer, executive director, Arkansas Department of Health – Office of Health Information Technology; Kyle Meadors, principal, Chart Lux Consulting. A panel of leading experts will provide practical guidance on how to prepare for the Cures Act. Will it upend your business model? What is information blocking? How can standardized technologies be applied to meet Cures Act requirements? What must I do now as well as in the next five years?
Previous webinars are on our YouTube channel. Contact Lorre to present your own.
---
Acquisitions, Funding, Business, and Stock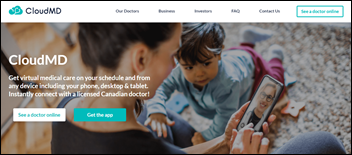 Canadian health IT and clinic operator CloudMD attributes its record $5.7 million increase in Q1 revenue to its aggressive acquisition strategy, including five in Q1 and 11 over the last year. It plans to launch an automated, connected solution later this year aimed at all points of patient care.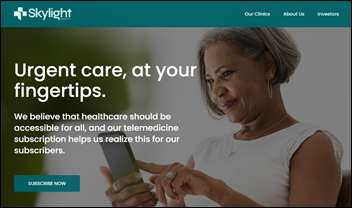 Skylight Health Group sees a 76% increase in Q1 revenue to $5.2 million, a jump made possible by clinic acquisitions in the previous fiscal year. The clinic operations company also offers subscription telemedicine services.
---
People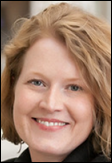 Stellar Health names JoRel Nye (Aledade) chief product officer.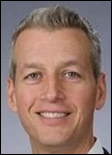 Joseph Aquilina, MD (Sharp HealthCare) joins Brown & Toland Physicians as president of BTHealth.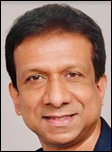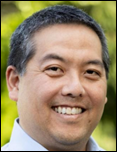 Rabble Health names Chandra Kanive (Limelight Health) COO and Koji Sonoda (Seattle Genetics) VP of business development and partnerships.
---
Government and Politics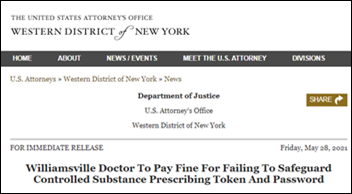 Nora Meaney-Elman, MD pays $60,000 to settle federal allegations that she violated the Controlled Substances Act by failing to secure the token and password she used for e-prescribing controlled substances. A since-convicted employee used the security credentials to write 156 illegal prescriptions, ultimately paying over $1 million in fines and receiving a sentence of two years' probation.
---
Research and Innovation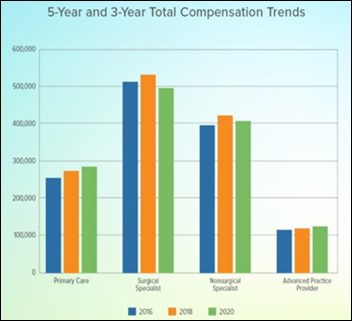 MGMA research shows that total compensation for primary care physicians between 2019 and 2020 increased by 2.6%. Compensation changes for specialists were similarly modest or flat. Practices were resilient in the face of pandemic-related challenges, according to MGMA President and CEO Halee Fischer-Wright, MD leveraging federal programs to cover expenses and staff costs, adapting to virtual care, and pivoting to accommodate in-person visits as COVID-19 cases decreased.
Researchers are optimistic that there may soon be a market for vaccine administration via microneedle patch technology. Georgia Tech engineers have developed patches for the flu and measles, and believe the delivery method could be used for COVID-19. University of Connecticut Assistant Professor of Engineering Thanh Nguyen has developed similar technology that can deliver different vaccines in the same patch on different dosing schedules.
---
Other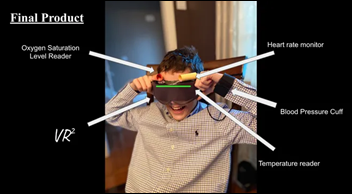 Ten year-old Will LeFaivre takes his Virtual Reality Vitals Reader to the final round of the Invention Convention Nationals. The headset is equipped with VR goggles, heart rate and blood oxygen monitors, a temperature reader, and an attached blood pressure cuff. LeFaivre says he was inspired to create the device after seeing how much his autistic younger brother didn't like having his vital signs taken at the doctor's office.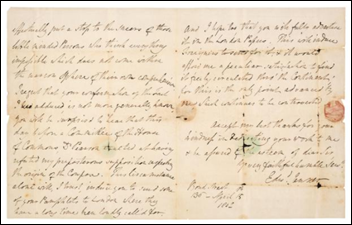 A letter written by physician Edward Jenner, developer of the smallpox vaccine, is expected to fetch over $7,500 when it comes up for auction later this month. The letter thanks a fellow physician for vindicating Jenner's vaccination work: "I know of no production on the vaccine subject which has afforded me more satisfaction, since it was first brought before the public, than yours. It contains the experimentum crucis and has effectually put a stop to the sneers of those little minded persons who think everything impossible which does not come within the narrow sphere of their own comprehension.I regret that your confirmation of the fact I had adduced, is not more generally known."
---
Sponsor Updates
EClinicalWorks posts a video case study titled "Neuro2Go + healow: Expertise Is Just a Click Away."
Blog Posts
---
Contacts
More news: HIStalk.
Get HIStalk Practice updates.
Contact us online.
Become a sponsor.