Top News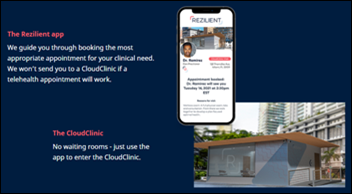 Rezilient Health raises $2.5 million in seed funding. The St. Louis-based company plans to expand its engineering and software development teams and subsequently launch its employee-focused CloudClinics, brick-and-mortal spaces equipped with diagnostic equipment that physicians can control remotely with the aid of on-site nurses.
---
Webinars
September 16 (Thursday) 1 ET. "Patient Acquisition and Retention: The Future of Omnichannel Virtual Assistants." Sponsor: Orbita. Presenters: Harris Hunt, SVP growth product, Cancer Treatment Centers of America; Patty Riskind, MBA, CEO, Orbita; Nathan Treloar, MSc, co-founder and COO, Orbita. Consumers want the same digital healthcare experience from healthcare that they get in online shopping, banking, and booking reservations, and the pandemic has ramped up the patient and provider need for frictionless access to healthcare resources and services. Health systems can improve patient acquisition and retention with the help of omnichannel virtual assistants that engage and delight. Discover how to open and enhance healthcare's digital front door to offer care that goes beyond expectations.
Previous webinars are on our YouTube channel. Contact Lorre to present your own.
---
Acquisitions, Funding, Business, and Stock
The Massachusetts FQHC Telehealth Consortium raises $878,000 as part of a $12 million fundraising campaign. The organization will use the funding to, among other things, explore the use of telehealth navigators. The consortium's network has provided more than 1 million telemedicine appointments since March 2020.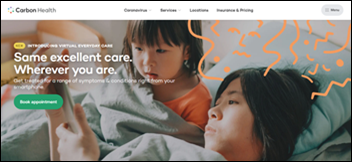 Carbon Health acquires Southern Arizona Urgent Care and Med7 Urgent Care (CA). The company, which raised $350 million in July, offers virtual and in-person primary and urgent care at 83 clinics in a dozen states.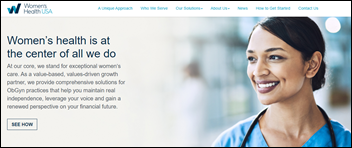 Practice management and maternity analytics company Unified Women's Healthcare acquires competitor Women's Health USA, making the combined entity the largest company of its kind serving women in the US.
---
Research and Innovation
A KaufmanHall report highlights the uncertainty physician groups are experiencing in the midst of the delta variant. While productivity and revenue have increased versus pre-pandemic levels, expenses have been higher, as has the need for larger investments to offset insufficient revenue.
---
Other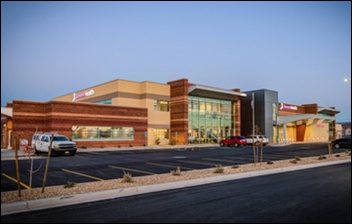 Utah-based Revere Health notifies 12,000 patients their information may have been exposed in a late June phishing email attack that left medical records exposed for about 45 minutes. Revere officials belief the attack was intended to enable the hackers to access more employee email accounts.

A consumer survey about video meeting experiences during the pandemic reveals a few interesting things about human nature. While the vast majority of the 1,000 respondents felt that meetings via video were more meaningful, with stronger engagement among participants, they also fessed up to multitasking. Top activities pulling their total attention away from calls included going to the bathroom, getting dressed, and faking a bad connection to leave early. As an audio-only fan, I can certainly identify with the cited burdens of being "camera ready" before a call, and not really wanting to see myself on camera.
---
Sponsor Updates
Blog Posts
---
Contacts
More news: HIStalk.
Get HIStalk Practice updates.
Contact us online.
Become a sponsor.