Top News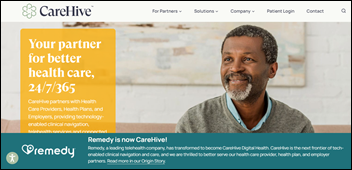 App-based house call and telemedicine company Remedy pivots and rebrands as CareHive, a digital health company that offers telemedicine, digital front door services, analytics, and clinical navigation. Remedy laid off 82 employees last November, many of whom were hired during the previous summer's peak of COVID-19 patients.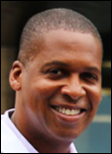 Remedy CMO Ronald Dixon, MD has been named CEO of CareHive.
---
Webinars
September 16 (Thursday) 1 ET. "Patient Acquisition and Retention: The Future of Omnichannel Virtual Assistants." Sponsor: Orbita. Presenters: Harris Hunt, SVP growth product, Cancer Treatment Centers of America; Patty Riskind, MBA, CEO, Orbita; Nathan Treloar, MSc, co-founder and COO, Orbita. Consumers want the same digital healthcare experience from healthcare that they get in online shopping, banking, and booking reservations, and the pandemic has ramped up the patient and provider need for frictionless access to healthcare resources and services. Health systems can improve patient acquisition and retention with the help of omnichannel virtual assistants that engage and delight. Discover how to open and enhance healthcare's digital front door to offer care that goes beyond expectations.
September 16 (Thursday) 1 ET. "ICD-10-CM 2022 Updates and Regulatory Readiness." Sponsor: Intelligent Medical Objects. Presenters: June Bronnert, MSHI, RHIA, VP global clinical services, IMO; Theresa Rihanek, MHA, RHIA, mapping manager, IMO; Julie Glasgow, MD, clinical terminologist, IMO. IMO's top coding professionals and thought leaders will discuss the coding changes in the yearly update to allow your organization to prepare for a smooth transition and avoid negative impacts to the bottom line. The presenters will review new, revised, and deleted codes; highlight revisions to ICD-10-CM index and tabular; discuss changes within Official Coding Guidelines, and review modifier changes.
October 6 (Wednesday) 2 ET. "Solving Patient Experience Challenges Through a Strong Digital Front Door." Sponsor: Avtex. Presenters: Mike Pietig, VP of healthcare experience, Avtex; Jamey Shiels, MBA, VP of consumer experience, Advocate Aurora Health; Chad Thorpe, care ambassador, DispatchHealth. Patients expect healthcare providers to offer them the same digital experience they get when banking, shopping, and traveling. This webinar will describe how two leading healthcare providers created digital front doors that exceed patient expectations, improve patient outcomes, drive loyalty and acquisition, and future-proof their growth strategies in competitive markets.
Previous webinars are on our YouTube channel. Contact Lorre to present your own.
---
Acquisitions, Funding, Business, and Stock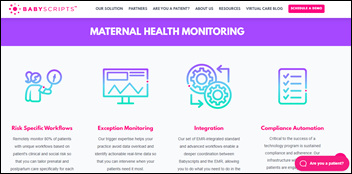 Digital maternity care software vendor Babyscripts raises $12 million in a Series B funding round led by MemorialCare Innovation Fund. The company expects to double its staff of 45 within the next 12 to 18 months, and expand its services to all 50 states.
NextGen Healthcare notifies shareholders ahead of its annual meeting on October 13 that the two new director candidates put forth by board members Sheldon "Shelly" Razin – who also founded the company – and Lance Rosenzweig have disassociated themselves from the process. NextGen has accused Razin and Rosenzweig, both of whom have have been involved in other company lawsuits and proxy fights, of attempting to take control of the company. Meanwhile, the company has said it will announce its new CEO before the annual meeting.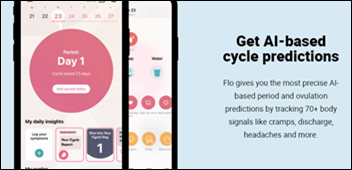 Period- and ovulation-tracking app developer Flo raises $50 million in a Series B funding round. The company settled charges with the FTC earlier this year over the fact that its app shared user information with Facebook, Google, and other companies while assuring them it would keep their information private.
---
People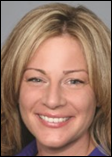 Kelley Blair (Change Healthcare) joins Therapy Brands as COO.

Gabe Stein (Gebbs Healthcare Solutions) joins Eclat Health Solutions as CEO. Co-founder and former CEO Karthik Polsani becomes group CEO and board member.
---
Announcements and Implementations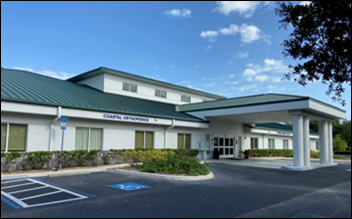 Coastal Orthopedics (FL) selects NextGen Healthcare's RCM services.
Med Tech Solutions announces GA of practice data analytics.
Kipu will integrate billing software from BillingPlatform with its EHR for behavioral healthcare and substance use disorder-focused providers.
---
Other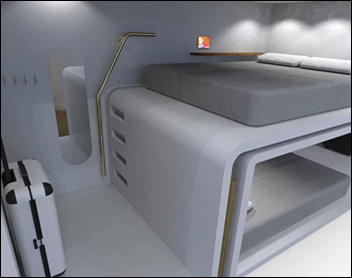 Seattle-based City Pods debuts a prototype of its mini-housing unit designed to give homeless people access to private dwellings within communal living spaces like shelters while they look for more permanent housing. The units are meant to be installed in facilities already equipped with plumbing, electricity, water, and presumably, WiFi. Each pod also has an Amazon Fire tablet for virtual care sessions.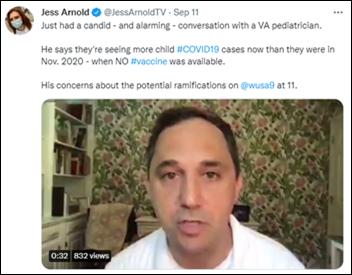 Pediatrician Bryan Kornreich, MD says his Virginia practice is seeing more cases of COVID-19 now than it did last November. His staff runs through up to100 tests a day – a number that he says can't be sustained because his manufacturer can't keep up with demand.
---
Contacts
More news: HIStalk.
Get HIStalk Practice updates.
Contact us online.
Become a sponsor.