Top News
Behavioral health EHR vendor Kipu acquires Avea, which offers RCM software for treatment centers.


The acquisition comes nearly five months after Kipu secured an investment from growth equity firm TCV and announced that Paul Joiner (Availity) and Rick Pharr (WebPT) would be joining the company as CEO and COO, respectively.
---
Webinars
October 6 (Wednesday) 2 ET. "Solving Patient Experience Challenges Through a Strong Digital Front Door." Sponsor: Avtex. Presenters: Mike Pietig, VP of healthcare experience, Avtex; Jamey Shiels, MBA, VP of consumer experience, Advocate Aurora Health; Chad Thorpe, care ambassador, DispatchHealth. Patients expect healthcare providers to offer them the same digital experience they get when banking, shopping, and traveling. This webinar will describe how two leading healthcare providers created digital front doors that exceed patient expectations, improve patient outcomes, drive loyalty and acquisition, and future-proof their growth strategies in competitive markets.
October 6 (Wednesday) 1 ET. "A New, Streamlined Approach to Documentation and Problem List Management in Cerner Millennium." Sponsor: Intelligent Medical Objects. Presenters: Deepak Pillai, MD, physician informaticist, IMO; David Arco, product manager, IMO; Nicole Douglas, senior product marketing manager, IMO. The IMO Core CSmart app, which is available for Cerner Millennium in the Cerner code App Gallery, helps providers document with specificity, make problem lists more meaningful, and improve HCC coding. This webinar will review the challenges and bottlenecks of clinical documentation and problem list management and discuss how streamlined workflows within Cerner Millennium can help reduce clinician HIT burden.
Previous webinars are on our YouTube channel. Contact Lorre to present your own.
---
Acquisitions, Funding, Business, and Stock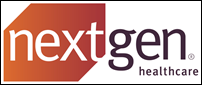 New NextGen Healthcare President and CEO David Sides urges shareholders to disregard founder Sheldon Razin's disruptive efforts to take over the board by advising them to vote for company-approved candidates ahead of its October 13 meeting. In his letter to shareholders, Sides also emphasizes his belief that the company is poised for further success – particularly in the areas of connected health, population health analytics, patient engagement, and data-driven insights, despite the distraction of Razin's proxy fight.
CVS Health CEO Karen Lynch tells Fortune in a paywalled interview that the company will transform hundreds of its retail pharmacies into spaces dedicated solely to primary care.

Instacart CEO Fidji Simo is in the process of launching The Metrodora Institute, a for-profit clinic that will open next summer in Salt Lake City. The institute – named – will focus on treating women with complex autoimmune disorders. Simo concedes that travel costs may make a trip to the clinic prohibitively costly for many women, and so telehealth will be a big component of its service line. She also plans on offering patients the ability to opt in to having their medical data analyzed for research purposes.
DoctorsManagement, a consulting firm based in Knoxville, TN, merges with Healthcare Coding Consultants of Hawaii.
TechCrunch snapshots AlleyCorp, an investment and development firm that has assembled a well-respected roster of physician entrepreneurs looking to invest in startups focused on the Triple Aim. (Primary care-focused Pearl Health, which just raised $18 million, was created by AlleyCorp investor Jeff De Flavio, MD.) The firm has allocated $100 million for its next round of healthcare-related investments.
---
People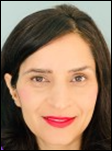 Smita Wadhawan (GoDaddy) joins SimplePractice as the company's first chief marketing officer.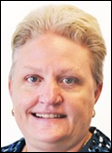 Greenway Health promotes Susan Kohler to SVP of revenue services.
---
Announcements and Implementations

Rimidi announces GA of its new EHR-integrated patient-reported outcomes tool. Patients can access Survé on their mobile devices, after which their feedback is integrated with their EHR for future clinical decision support.
---
Research and Innovation
Carbon Health launches a clinical trial research program that will focus on medical devices, diagnostics, therapeutics and vaccines, including Merck's new COVID-19 antiviral treatment pill. The Carbon for Research program will enable its research partners to reach patients at Carbon Health's 90 clinics in 14 states, as well as through virtual visits.
---
Sponsor Updates
Medicomp Systems releases a new Tell Me Where it Hurts Podcast with Iram Fatima, MBBS, COO of CareCloud.
EClinicalWorks releases a new customer success story, "How Healow Retooled the Front Office During COVID-19."
Blog Posts
---
Contacts
More news: HIStalk.
Get HIStalk Practice updates.
Contact us online.
Become a sponsor.