Top News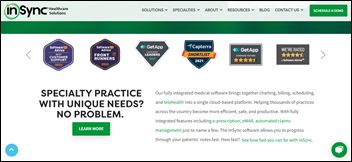 Behavioral health EHR vendor Qualifacts + Credible acquires InSync Healthcare Solutions, a Florida–based company that offers EHR, practice management, and RCM technologies.
Private equity firm Warburg Pincus acquired Qualifacts for $300 million in 2019. It merged the company with PE-owned Credible Behavioral Health the following year.
---
HIStalk Practice Musings
Happy New Year! It's nice to be back in the HIStalk saddle after the holiday break. (Though I have to admit, I wasn't expecting to return to work amidst our first snowfall of the year!) I hope that, like me, you were able to find ample time for rest, relaxation, and reflection on how wonderful life truly is, despite the craziness 2021 brought our way.
I was able to put in some ample couch time, catching up on When Calls the Heart, Friday Night Lights, and Gilmore Girls. My local library has been slow to process requested books over the last several weeks, so I've turned to an oldie but goodie, "The Lord of the Rings."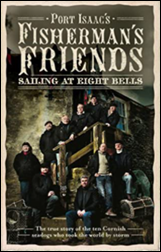 While I watched plenty of Christmas movies (Hallmark and the classics), I stumbled across Fisherman's Friends, a gem of a movie based on the true story of 10 singing fishermen from Cornwall. Being a fan of the Cornish Poldark book and television series, I was especially keen on seeing modern-day Cornwall in all its provincial glory. Come to find out there's a companion book that I'll add to my must-read list for 2022.
What content did you consume over the break? Share your guilty pleasures and recent finds with me here.
---
Webinars
None scheduled soon. Previous webinars are on our YouTube channel. Contact Lorre to present your own.
---
Acquisitions, Funding, Business, and Stock
On-demand house call company DispatchHealth acquires mobile medical imaging vendor Dynamic Mobile Imaging for an undisclosed sum. The deal complements DispatchHealth's acquisition of Professional Portable X-ray last April.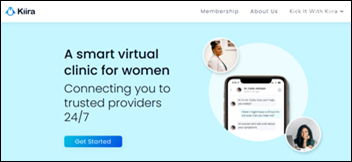 Virtual women's health clinic Kiira Health raises $4 million in seed funding. The startup focuses its services on academic institutions, employers, and health plans. Kiira CMO Candice Fraser, MD is also medical director of women's health at Juno Medical, a New York City-based in-person and virtual family practice.
---
People

Satellite Healthcare, a dialysis center operator, names Bindu Purushothaman (Optum) CIO.

Deepak Suri (ArmadaHealth) joins Healthmap Solutions as CIO.
---
Announcements and Implementations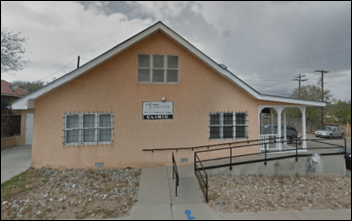 El Centro Family Health, an FQHC network based in New Mexico, has implemented NextGen Enterprise, which includes EHR, practice management, virtual visit, EDI, patient engagement, and behavioral health software.
---
Government and Politics
Wisconsin's Enhanced Prescription Drug Monitoring Program will use a $1.6 million federal grant to improve its direct workflow integrations and access to provider EHRs, especially those working in rural and underserved areas.
---
Other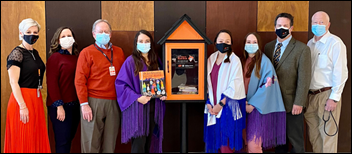 Staff at OSU College of Osteopathic Medicine at the Cherokee Nation's outpatient health center establish a book nook to promote health literacy. ""By ensuring access to free books at CNOHC," says interim dean Natasha Bray, DO "we not only promote literacy, which is linked to improved health outcomes, but we also have an opportunity to inspire future healthcare providers who will care for us."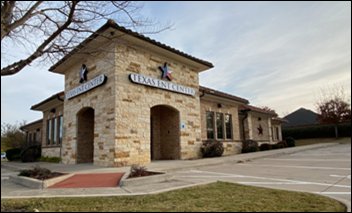 Texas ENT alerts 535,000 patients of an August data breach that may have compromised patient information.
---
Contacts
More news: HIStalk.
Get HIStalk Practice updates.
Contact us online.
Become a sponsor.