Top News

Ambulatory end users give ModMed, Cerner, and Allscripts top marks across multiple categories for user satisfaction, according to a Black Book survey of nearly 16,000 specialty practices. Additional findings include:
Robust, multi-use EHRs with well-developed specialty modules garner the highest user satisfaction.
Twelve percent of specialty practices using their first EHR will switch systems within the next year to more specialty-focused, cloud-based systems.
Forty percent of surveyed practices report interoperability issues with the medical centers and health systems where they refer patients.
---
HIStalk Practice Musings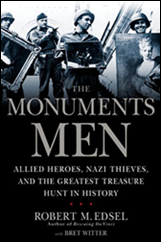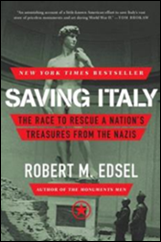 I dove into "The Monuments Men" by Robert Edsel several weeks ago, just as the Russian/Ukrainian conflict began making headlines. The geopolitical machinations provided an interesting backdrop against which to read about the multinational effort to save artistic masterpieces – and thus, the cultures of occupied nations – from the Nazi regime. As someone who almost minored in art history, I found it to be a compelling read. I was torn, though, between the soldiers' valiant, sometimes fatal, efforts to save works of art, and the nagging idea that perhaps their time could have been better spent on more humanitarian pursuits. I'll definitely re-watch the Coen Brothers' film adaptation, and Edsel's separate work on similar rescue efforts in Italy.
---
Webinars
April 6 (Wednesday) 1 ET. "19 Massive Best Practices We've Learned from 4 Million Telehealth Visits." Sponsor: Mend. Presenter: Matt McBride, MBA, founder, president, and CEO, Mend. Virtual visits have graduated from a quickly implemented technical novelty to a key healthcare strategy. The challenge now is to define how telehealth can work seamlessly with in-person visits. This webinar will address patient satisfaction, reducing no-show rates to single digits, and using technology to make telehealth easy to use and accessible for all patients. The presenter will share best practices that have been gleaned from millions of telehealth visits and how they have been incorporated into a leading telemedicine and AI-powered patient engagement platform.
Previous webinars are on our YouTube channel. Contact Lorre to present your own.
---
Acquisitions, Funding, Business, and Stock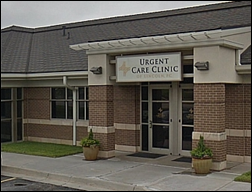 Urgent Care Clinic of Lincoln (NE) sues PracticeMax, its billing, IT, and practice management vendor, for allegedly mishandling several hundred claims over the last several years. The clinic claims it discovered the discrepancies while handling fall-out last year from PracticeMax's ransomware attack, which impacted 165,000 patients.
---
Research and Innovation
Patients are more likely to disclose symptoms of depression, fall risk, or intimate partner violence when filling out a tablet-based assessment versus an in-person assessment, according to a study conducted at three Atrium Health Wake Forest Baptist family medicine and three internal medicine practices in North Carolina. Results from the electronic assessments were automatically included in the patient's Epic medical record. Clinicians received alerts if assessment results warranted immediate care during the appointment. Next steps for the study include rolling out the digital assessments to community care settings.
---
Other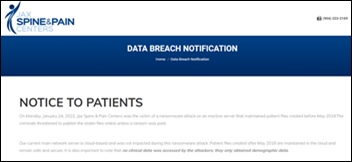 Jax Spine & Pain Centers (FL) has announced it was the victim of a January ransomware attack on an inactive server that stored patient files accumulated prior to May 2018. The practice's main, cloud-based server was not affected.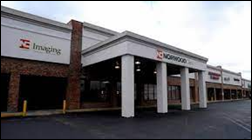 Meanwhile, Norwood Clinic in Alabama notifies over 228,000 patients of an October cyberattack that may have compromised PHI.
Update: The social media efforts of Bell Island residents to attract a doctor back to the community have paid off. Family physician Firas Ayar, who left the Canadian island last fall to work on the mainland, will soon return to work out an 11-week contract through Eastern Health. Wabana Mayor Gary Gosine says having an MD back at the island's only health center is a step in the right direction, but that more needs to be done: "This community needs to get behind this doctor and to put pressure on Eastern Health to make sure they provide him with whatever he needs to stay here.… [That] he not only comes to serve in his medical expertise on the island, but also has a quality life here."


Just in time for Women's History Month: The 2022 edition of "48 Women: Arizona's Most Intriguing Women" will feature Mitzi Krockover, MD founder of the Iris Cantor-UCLA Women's Health Center, former Humana executive, angel investor, partner in healthcare consulting firm SSB Solutions, and host of the Beyond the Paper Gown podcast.
---
Sponsor Updates
Blog Posts
---
Contacts
More news: HIStalk.
Get HIStalk Practice updates.
Contact us online.
Become a sponsor.