Top News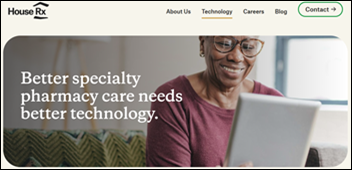 House Rx raises $25 million in a Series A funding round led by Bessemer Venture Partners. Founded by former Flatiron Health executives, the startup has developed technology that helps specialty practices and pharmacists collaborate to offer patients timely access to specialty medications.
Launched a year ago, the San Francisco-based company has 30 employees serving 30 providers across four clinics on the West Coast.
---
HIStalk Practice Musings

Dr. Jayne's mention of "Howard's End" in her latest update from HIMSS got me to thinking about my E.M. Forster phase in junior high, when I read and watched "Where Angels Fear to Tread," "Remains of the Day," and "Howard's End." Having re-read them during the initial days of COVID, I now realize that what I took for British romanticism back then are actually just well-told tales of the miserably repressed upper-crust (or those who aspire to that label, in the case of Leonard Bast).
In any case, fans of Forster may be interested to know that Starz has adapted "Howard's End" into a four-episode mini-series available on Prime. It could be just the thing for weary road warriors to watch once home from HIMSS.
---
Webinars
April 6 (Wednesday) 1 ET. "19 Massive Best Practices We've Learned from 4 Million Telehealth Visits." Sponsor: Mend. Presenter: Matt McBride, MBA, founder, president, and CEO, Mend. Virtual visits have graduated from a quickly implemented technical novelty to a key healthcare strategy. The challenge now is to define how telehealth can work seamlessly with in-person visits. This webinar will address patient satisfaction, reducing no-show rates to single digits, and using technology to make telehealth easy to use and accessible for all patients. The presenter will share best practices that have been gleaned from millions of telehealth visits and how they have been incorporated into a leading telemedicine and AI-powered patient engagement platform.
Previous webinars are on our YouTube channel. Contact Lorre to present your own.
---
Acquisitions, Funding, Business, and Stock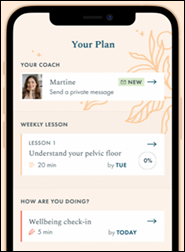 UK-based menopause care app developer Vira Health raises $12.1 million, which it will use to support employer adoption in the US, clinical trials, and the addition of telemedicine,
---
Announcements and Implementations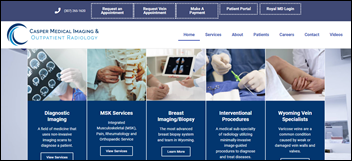 Casper Medical Imaging and Outpatient Radiology (WY) implements patient portal software from Royal Solutions Group.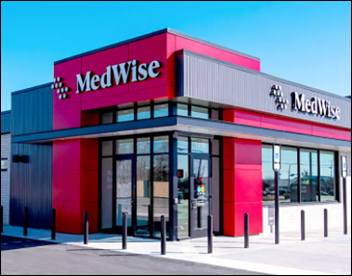 MedWise Urgent Care (OK) adopts Athenahealth's medical coding software across its nine clinics.
---
Other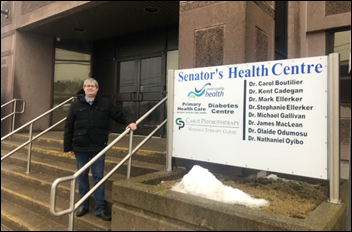 If headlines are any indication, Canadians seem to excel in recruiting physicians to their rural communities: The Bay It Forward community development and physician recruitment group of Glace Bay in Nova Scotia has successfully recruited their third family physician in as many years. Though the group had to resort to pulling out all of the usual stops virtually because of COVID, they were able to successfully lure physician Isi Aigbe to their community of around 20,000. Bay It Forward's David MacKeigan puts it nicely:
"In normal times, we would take them on a tour of the Miners Museum, take them on a boat ride along the shoreline and jigging for mackerel — they love that — and introduce them to people," he said. "We had to do it virtually and that was tough. We contacted 902 Advertising and they did up a promotional video and we did a virtual tour. At the time, there were five doctors who were interested, and it was Dr. Isi who selected to come and she's a darlin'."
---
Contacts
More news: HIStalk.
Get HIStalk Practice updates.
Contact us online.
Become a sponsor.