Top News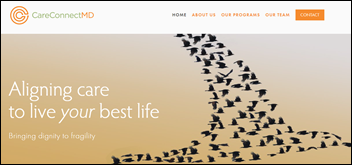 CareConnectMD secures $25 million from TT Capital Partners. The company provides primary care and care coordination services for medically fragile Medicare patients in the home or skilled nursing facilities. CareConnectMD also partners with other primary care groups in value-based care programs.
The investment will enable the company to expand its existing services in California, Ohio, and Texas, grow into new markets, and further develop its technology, including telemedicine.
---
Webinars
July 12 (Tuesday) 1 ET. "Digital Data Stewardship for Trusted, High-Quality Data Exchange." Sponsor: Clinical Architecture. Presenter: Carol Graham, MS, RN, product manager, Clinical Architecture. Organizations face challenges in ensuring that the patient data they received and send is consistent, accurate, and usable. Use cases include receiving multi-source data across health information networks with variation in formats and content; merging and de-duplicating provider, payer, and research data; uplifting legacy data for current use cases and formats; and normalizing and formatting data for public health surveillance, quality measure reporting, and providing directly to the patient. This webinar will cover Pivot, a comprehensive Digital Data Steward solution that orchestrates format harmonization, content (vocabulary) normalization, de-duplication, and data quality validation into a single solution.
Previous webinars are on our YouTube channel. Contact Lorre to present your own.
---
Acquisitions, Funding, Business, and Stock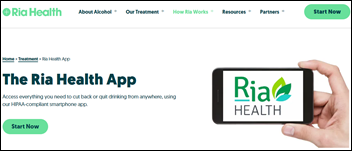 Virtual alcohol use disorder treatment provider Ria Health raises $18 million in a Series A funding round led by SV Health Investors. The company has provided its services since 2016 and is the first AUD provider to receive Joint Commission accreditation based on providing evidence-based treatment protocols and clinical quality measured by patient outcomes.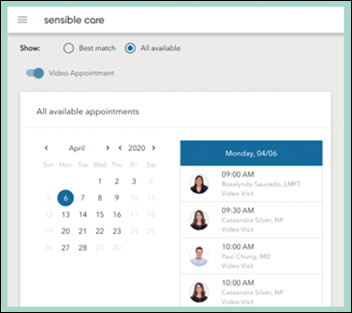 Online mental healthcare company Sensible Care raises $13 million in a Series A funding round led by Volition Capital. The company, co-founded and led by veteran Paul Kim, will use the new funding to expand beyond California to Texas, Florida, and Virginia.
---
People

Melissa Humphrey (Gainwell Technologies) joins Health Recovery Solutions as chief marketing officer.
---
Announcements and Implementations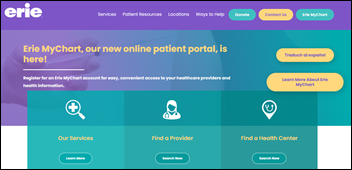 Erie Family Health Centers (IL) have implemented Epic.
First introduced last fall, Teladoc Health adds new features to its virtual primary care service for health plans including in-network referrals and care coordination support; free, same-day medication delivery; and in-home, on-demand lab collection.
---
Sponsor Updates
EClinicalWorks releases a new podcast, "How Price Transparency Can Offer a Competitive Edge."
Blog Posts
---
Contacts
More news: HIStalk.
Get HIStalk Practice updates.
Contact us online.
Become a sponsor.