Top News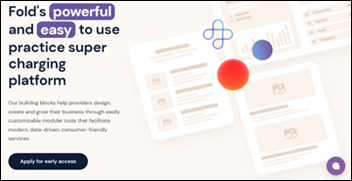 Fold Health raises $6 million from a group of investors that includes Zus CEO Jonathan Bush. The San Francisco-based startup is developing technology for primary care practices that unifies patient onboarding, marketing, messaging, and billing into one application. Customers will be charged on a monthly basis, per user.


Fold Health co-founders CEO Abhijit Gupta and President Ram Sahasranam both spent time at Athenahealth before transitioning to AbVaRa Capital and then Iron Pillar. Gupta founded health app developer Praxify Technologies in 2010, which Athenahealth acquired in 2017 for $63 million.
---
Webinars
None scheduled soon. Previous webinars are on our YouTube channel. Contact Lorre to present your own.
---
Acquisitions, Funding, Business, and Stock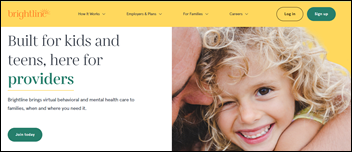 Pediatric and family-oriented virtual behavioral healthcare company Brightline adds a $10 million investment from Northwell Health (NY) to its Series C funding round, bringing its total to $115 million. Brightline, which markets its services to employers and payers, has raised a total of $220 million.
---
People

Kevin Marasco (Zenefits) joins Tebra as chief marketing officer.
---
Announcements and Implementations
The Knoxville Academy of Medicine Foundation rolls out NinePatch's Whole Person Care referral and care coordination software to the Tennessee Community Resource Network.

Behavioral health EHR vendor Kipu Health announces GA of its patient portal.
E-consult and referral company AristaMD will leverage Axuall's physician onboarding and enrollment software to improve its own onboarding, privileging and payor enrollment processes.
Online physician search and appointment scheduling website Zocdoc develops an API that will enable providers to integrate their back-end scheduling software with Zocdoc's technology, enhancing visibility of real-time appointment availability and improving online scheduling.
---
Research and Innovation
A CVS Health survey of 1,000 consumers and 400 providers finds that 37% have scheduled an online appointment to save time and/or money, while 53% of providers say virtual appointment options have led t more patient visits and improved care plan adherence. Nearly 75% of patients appreciate receiving custom alerts and reminders about screenings and checkups, though no mention is made of whether or not those reminders led to appointments.
---
Other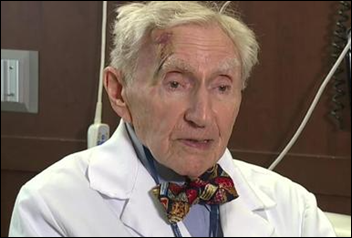 The local news profiles Howard Tucker, MD a centenarian who was recognized several years ago by Guinness World Records as the world's oldest practicing doctor. Tucker currently lectures neurology residents at St. Vincent Charity Medical Center in Cleveland. He doesn't see patients anymore, though, according to his grandson, he did sneak out of the house during the early days of COVID to help with patients at the hospital. Tucker doesn't seem to be a fan of telemedicine: "To me, it's a very discomforting thought, but that's my limited perspective on the future of anything. It works partially, but I can't fathom how they're still working without seeing a patient, feeling around, knowing what you're looking at."
---
Sponsor Updates
EClinicalWorks releases a new customer success story featuring Ninth Street Internal Medicine, "Healow Pay: Improving Collections, Reducing Phone Calls."
Blog Posts
---
Contacts
More news: HIStalk.
Get HIStalk Practice updates.
Contact us online.
Become a sponsor.