Top News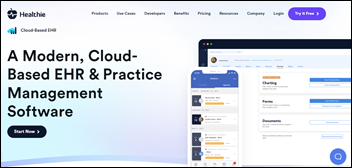 Healthie raises $16.5 million in Series A funding. The company has developed white-label EHR, practice management, patient engagement, and billing technology for providers interested in launching virtual care services.
---
Webinars
August 10 (Wednesday) 12:30 ET. "Navigating healthcare's data quality challenge: An actionable discussion." Sponsor: Intelligent Medical Objects. Presenters: Alastair Allen, CTO, Better; Dale Sanders, chief strategy officer, IMO. Achieving a consolidated patient record is challenging in an environment of hospital M&A, where EHR rip-and-replace projects are expensive and HIEs and FHIR connectivity haven't significantly accelerated progress. The underlying problem is that systems don't speak the same language due to a lack of comprehensive, persistent clinical terminology and data standards adoption. UK-based Better offers a unique, FHIR-based approach to integrating disparate EHR data. The presenters will explore how to improve clinical data quality and how interoperable information can be used to support patient safety, reimbursement, and population health management.
Previous webinars are on our YouTube channel. Contact Lorre to present your own.
---
Acquisitions, Funding, Business, and Stock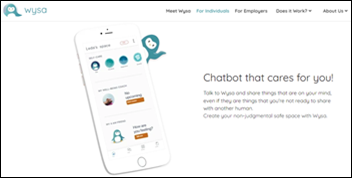 Mental health chatbot development company Wysa raises $20 million in a Series B funding round led by HealthQuad. The startup plans to expand further into the US, UK, and India; and to improve integration with WhatsApp.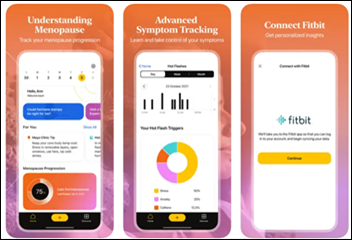 Lisa Health launches its menopause-focused health and wellness Midday app and announces $2.5 million in seed funding. The app incorporates education material and access to virtual visits from the Mayo Clinic. A premium version of the app that includes symptom tracking will launch later this year.
---
Announcements and Implementations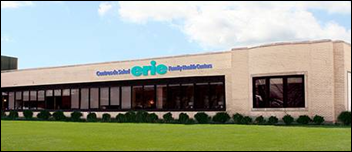 Erie Family Health Centers deploys OCHIN's hosted Epic system at its 13 clinics in Chicago, with assistance from Pivot Point Consulting.
Bedrock Management Services selects CareCloud's Remote digital health technology to support its home-based exercise physiology program in seven states.
---
Research and Innovation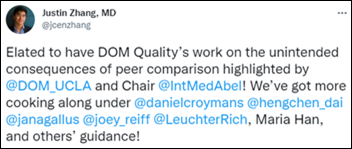 Researchers at UCLA determine that informing primary care physicians of how their care stacks up against their peers has no significant impact on their ability to provide preventive care. It does, however, lower their job satisfaction and leads to increased rates of burnout. The nearly 200 PCPs interviewed during the five-month study reported feeling a lack of leadership support when faced with benchmarking interventions, though training the leaders on how to better present the data did take some of the edge off.
---
Other

One Medical members take to Twitter to voice their discontent with its acquisition by Amazon. Most are concerned with the possibility that Amazon could use their PHI for retail-oriented purposes, though the company has denied it will do so. Their qualms echo those of Dr. Jayne and her colleagues: "Several of us brought up the point that most consumers don't read terms and conditions, even when there are limited updates to an agreement, so it's likely that Amazon could obtain such a consent without patients full understanding what they've accepted."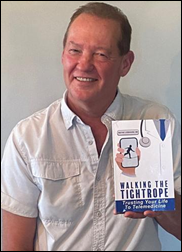 Recommended reading: Urgent care physician Wayne Liebhard, MD has published, "Walking The Tightrope: Trusting Your Life To Telemedicine," in an effort to help patients better understand the pros and cons of virtual visits. He explains: "Someone needs to sound the alarm when a type of care is being promoted that — if used improperly — may not always be safe, and that is the reason the book was written."
---
Sponsor Updates
Nordic Consulting achieves ISO 27001 certification.
PerfectServe publishes a case study, "Children's Hospital & Medical Center Omaha: Centralizing Provider Scheduling Across an Enterprise."
Blog Posts
---
Contacts
More news: HIStalk.
Get HIStalk Practice updates.
Contact us online.
Become a sponsor.