Top News
Cosentus Business Services has acquired RCM vendor SyMed for an undisclosed amount. SyMed founder and CEO Arthur Roosa has become chief business and technology strategist for Cosentus.
---
Webinars
None scheduled soon. Previous webinars are on our YouTube channel. Contact Lorre to present your own.
---
Acquisitions, Funding, Business, and Stock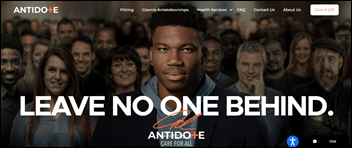 The local business paper profiles NBA player Giannis Antetokounmpo's support for telehealth company Antidote Health. The two-time MVP from the Milwaukee Bucks (though the Chicago Bulls may be a future option) has invested $1 million in the startup, which has raised $36 million since launching in 2020. Antetokounmpo says he has become an advocate for the company because "I didn't have health care until I was 18, until I got to the NBA and I was able to go to the doctor, talk to the doctor. It's a lot of people not able to do it. I'm not the expert in this, but I care about people. And I believe it's a human right to have access to doctors, to talk to somebody to tell them about your issues, to tell them about what you're going through mentally, about your struggle. It's a human right, so everybody should have that access."

Privia Health reports a 48.6% jump in second quarter revenue to $335.5 million, due in part to sizeable jumps in implemented providers and practice collections. The company, which offers tech-enabled practice optimization services, went public 15 months ago.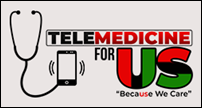 Telemedicine for Us launches with assistance from The Physicians Practice SOS Group. The virtual visit startup will initially serve adult patients in Georgia, Alabama, and Louisiana.
---
Announcements and Implementations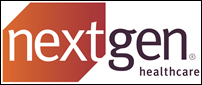 NextGen will apply to ONC to become a TEFCA-enabled, vendor-agnostic Qualified Health Information Network. According to the company, it is the first ambulatory-specific vendor to apply to become a QHIN.
---
Other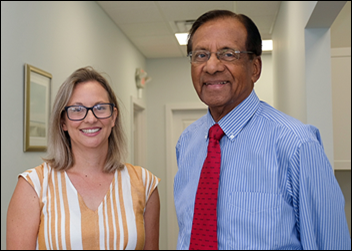 After a stint in private pediatric practice in New York, Jessica Cruz, MD returns to her native Vero Beach, FL and opens a pediatric practice with Asoka Wijetilleki, MD who delivered her 39 years before. The timing for both was fortuitous, as "Dr. Wije," who'd been working for AdventHealth, was looking for new opportunities after the health system relocated its clinic to Melbourne. Cruz acquired what is now Vero Beach Pediatrics and quickly hired her former pediatrician. "It's all come full circle," Wije says. "I've known Jessica her whole life and now she's taking over. While I have no intention of retiring, having her handle all the business side of our practice frees up my time to do what I love most – taking care of our little patients."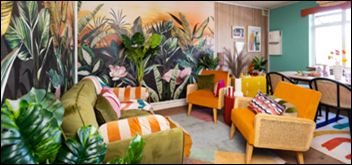 A practice management software vendor in the UK treats one of its customers, an NHS clinic in London, to a "wellness hub" to give staff a place to rest and recharge. Designed by a former NHS worker turned celebrity interior designer, the space has received rave reviews from the clinic's employees.
---
Sponsor Updates
PerfectServe adds more than 400 physician practices across 37 states in the first half of 2022.
EClinicalWorks releases a new podcast, "How Payer Data in Healow Insights Can Help Improve Care."
Blog Posts
---
Contacts
More news: HIStalk.
Get HIStalk Practice updates.
Contact us online.
Become a sponsor.