Top News
Remote patient monitoring and care-at-home company Community Wellness opens a patient monitoring and training facility in Danville, KY. It expects to hire 450 employees at the site, which will serve as its national headquarters for training telehealth nurses.
---
HIStalk Practice Musings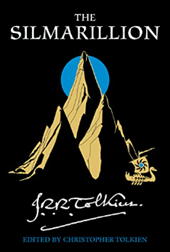 I found time to watch Amazon's new Lord of the Rings series and, as a fan of all things Middle Earth, was not disappointed. After blazing (though not quite bingeing) through the first season's eight episodes, I picked up "The Silmarillion," which is Tolkien's collection of stories about the first age, many of which are alluded to or mentioned in the series. It was a challenging read on par with the LOTR books. I found the glossary at the back most helpful.
Being a big LOTR fan, I can also recommend the Rings of Power podcast, which features interviews with the cast, crew, and even composer, who has put his own enchanting spin on Howard Shore's movie scores. Whether or not you are a Tolkien fan, I can also recommend the biopic "Tolkien," which recounts the author's life into early adulthood. Now you have plenty of media to consume over the Thanksgiving break!
---
Webinars
None scheduled soon. Previous webinars are on our YouTube channel. Contact Lorre to present your own.
---
Acquisitions, Funding, Business, and Stock
Mental telehealthcare startup Options MD raises $2 million in a pre-seed funding round led by Bread & Butter Ventures.
---
People

Digital behavioral health vendor Cognoa promotes Sharief Taraman, MD to CEO. Sharief is also an attending and physician informaticist at Children's Health of Orange County (CA).
---
Announcements and Implementations
Elation Health integrates Ribbon Health's provider directory software into its primary care EHR for improved referral management.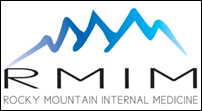 Rocky Mountain Internal Medicine (CO) implements CareCloud's remote patient monitoring technology.
---
Government and Politics
On Canada's Prince Edward Island, health officials are warning patients that a data entry issue with the island's newly implemented clinic EHR has caused delays for 700 gynecological referrals. Health PEI has manually reviewed the referrals and identified 15 patients that need fast-tracked appointments. Roll out of the Telus Health system was paused earlier this year to address usability issues.
---
Research and Innovation
A survey of 1,000 patients finds that 61% have opted out of medical appointments because scheduling was too much of a hassle. Seventy percent noted that they had tried to schedule an appointment through a portal, website, or app, but were directed to call an office to finalize the appointment. Those that did make and go to an appointment spent an average of 29 minutes in the waiting room.
A survey of 1,800 cancer patients reveals a lack of patient engagement when it comes to medical record access: 55% of survey-takers reported not having full access to their medical records. Of those that did have access, 25% couldn't understand the information. A quarter of patients first learned of their cancer diagnosis through a patient portal, rather than through personal interaction with their care team.
---
Other
After drifting off to sleep in an exam room, patient Dianne King wakes to find American Family Care clinic staff has left for the day. King checked in at 4pm, was shown to an exam room at 6pm (!), fell asleep after being swabbed, and woke up at 7:55pm. She documented her experience via Facebook Live, walking the halls to see if she had indeed been left behind.
---
Sponsor Updates
EClinicalWorks releases a new podcast, "Achieving Success Through Data Capture and Effective Communications."
After switching to the EClinicalWorks Cloud, Hyndman Area Health Center reduces its expected five-year costs by over 50% and improves overall practice performance.
Blog Posts
---
Contacts
More news: HIStalk.
Get HIStalk Practice updates.
Contact us online.
Become a sponsor.