Top News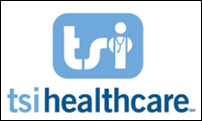 NextGen Healthcare acquires practice-focused health IT reseller TSI Healthcare for $68 million.
NextGen President and CEO David Sides says the deal will enhance the company's offerings in rheumatology, pulmonology, and cardiology.
---
Webinars
None scheduled soon. Previous webinars are on our YouTube channel. Contact Lorre to present your own.
---
Acquisitions, Funding, Business, and Stock
Therapy Brands acquires The Echo Group, a behavioral health EHR vendor based in New Hampshire. Therapy Brands offers EHR, practice management, billing, and data software for mental and behavioral health, applied behavior analysis, and various therapies. Private equity firm KKR acquired a majority interest in Therapy Brands in 2021 for a reported $1.25 billion. Jeff Shoreman (Magnitude Software) joined the company as CEO in August.
---
Announcements and Implementations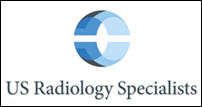 US Radiology Specialists implements Health Logix's intake, engagement, and workflow automation software across its network of outpatient imaging centers in 14 states.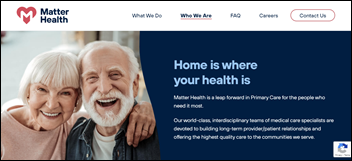 Senior focused-primary care group Matter Health (TN) adopts Ursa Health's analytics software. Matter raised $35 million in a Series A funding round earlier this year.
PathfinderHealth, an ACO affiliated with Northern Arizona Healthcare, will leverage services from Equality Health, including access to technology, to enhance the value-based care programs of its primary care practices in Arizona.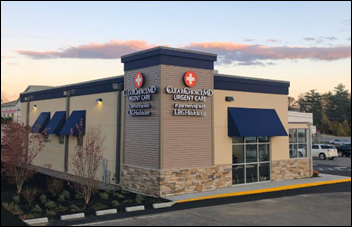 Emergence Health will implement VisualDx's clinical decision support software at its ClearChoiceMD and CareWell urgent care practices in New England.
---
Government and Politics
Lindsay Clark, MD pleads guilty to receiving and delivering to patients misbranded injectable drugs and devices for cosmetic procedures. She also concealed from patients the fact that certain drugs and devices were not approved by the FDA. Patients paid her practice over $1 million for these non-FDA-approved, misbranded products.
---
Other
Stony Brook Primary Care (NY) sees its patient satisfaction scores increase from 60% to 90% with the addition of a waiting room concierge service. Distinct from front desk staff, the concierge sits at a desk in the waiting room so as to easily be available to patients who need assistance of any kind. The concierge is responsible for keeping patients updated on how far a physician may be running behind, notifying them verbally at 15 minutes and giving them the option to reschedule at 30 minutes. The practice has also installed a notification board with similar information so that waiting patients are always aware of their doctor's availability.
---
Sponsor Updates
Nordic publishes a video titled "The Download – Harnessing Data and Analytics to Freeze the Squeeze."
Blog Posts
---
Contacts
More news: HIStalk.
Get HIStalk Practice updates.
Contact us online.
Become a sponsor.