The State of Texas will spend $7 million over the next two years to establish 30 telemedicine sites that will give Medicaid patients access to pediatricians.
About 6,000 patients of the Buffalo Medical Group have signed up for online access of their medical information in the past year. Epic MyChart costs the practice twenty cents per patient per month. Administrators are fans because they believe it provides patients better control over their health.
The folks at InteGreat let us know their EHR version 6.3 just received CCHIT 2008 ambulatory EHR certification. CCHIT bestowed 2008 certification to 14 products in June, bringing the total number to almost 70. Just suppose that the ONC does not make CCHIT certification a requirement to secure stimulus funds. Will there be as many products seeking certification for 2010?
Pentucket Medical Associates (MA) rolls out GE Centricity EMR in a remotely-hosted environment utilizing virtualization applications. Global Data Systems is hosting the Centricty software using InstallFree Bridge virtualization technology. Pentucket is a 400-provider, five-location multi-specialty group.
The AMA notes that more and more doctors are Tweeting, typically to extend their Web presence, enhance patient communication, expand their marketing efforts, and/or to communicate with their colleagues. Like most users, physicians tend to stop regular Tweeting within 30 days of creating an account. Will Twitter become a standard aspect of practicing medicine in the 21st century, or is it just a fad? The jury is still out.
A week-long computer glitch at Ohio's state medical board kept 5,000 physicians from renewing their licenses online by the June 30 due date, forcing them to drive to Columbus to avoid having their licenses lapse. The medical board has extended the deadline by a week for those who weren't able to renew.
I had my own computer glitch Tuesday. We are working on several new interviews with interesting HIT folks for HIStalk Practice and HIStalk. My recording software failed me in a very compelling interview with a physician who offered some excellent insights on using technology to improve quality of care. I'm hoping he'll forgive me and give me a chance for a "do-over" so readers can learn his views on software usability, making better use of practice management software tools, and CCHIT certification (hint: he thinks it is irrelevant and unnecessary).
Three western NY health insurers hire HEATHeLINK to implement a program to get 500 physicians on EMR within the next three years. HEALTHeLINK will help select the vendor software packages that physicians can choose from and guide them through implementation.
In New York City, over 1,100 physicians are now participating in the city's Primary Care Information Project (PCIP). Over $20 million in city, state, and federal monies have already been spent to subsidize eClinicalWorks systems for doctors serving Medicaid patients and the uninsured. Several hundred providers more are in the pipeline awaiting implementation.
Here's a new service that leverages the growing telemedicine trend. DoctorsonDemand.com allows patients to connect with available doctors for short virtual visits via phone or the Internet. Patients are required to have an initial in-person visit with a participating doctor before being eligible for a Tele-Consult. Patients are billed $35 for each virtual visit.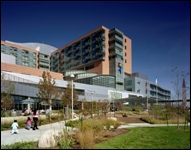 The Children's Hospital of Denver names Navicure the exclusive clearinghouse program for its PedsConnect program. PedsConnect is an integrated EHR/PM solution offered by Epic for use by pediatric providers in Colorado.
An overnight security guard at a Dallas orthopedic clinic is arrested for hacking into one of the practice's computer and downloading malicious code in hopes of launching a massive computer attack by July 4, which the guard calls "Devil's Day". He goes by the nick "GhostExodus" when presiding over his hacker group, "Electronik Tribulation Army".
The hacker actually seems pretty sane compared to this guy. I'm all for DIY projects, but the obvious question here is, "why?"