From: D. M. Bennett "Re: Seeker of Truths Comments. Review of ARRA funds status will demonstrate that dollars are being dispensed by the Regional Health Centers, as widely publicized by Sebelius and Biden – the dollars seem to be going to pay for assistance in 'selection' and 'infrastructure.'" And thus not exactly being handed over to providers to purchase EHRs, despite what a few unscrupulous vendors may be suggesting. Speaking of the RHCs, no one should underestimate the potential power these organizations will wield over the next couple of years. If I were an EMR vendor, especially one catering to primary care, I would want to become BFF with every one of them. Those vendors overlooked by (or out of favor with) the RHCs may find themselves struggling for survival.
From: Scrooge "Re: AMA concerns. I suggest you may be too 'willing to believe' in the 'heart' of the Physician – just wait until the Reform Bill kicks in with its full complement of 'panels' and some bureaucrat's definition of P4P gets pushed down – there won't be any time for that 'heart.'"
Here's an option for providers wanting an EHR but don't want to pay for it. CDW Healthcare and Cerner are launching the Tech Rx Transformation Contest, offering physician practices the chance to win a $50,000 EHR solution, including implementation and support services. To enter, practices may submit a description about why their practices needs an EHR or PM system. Deadline is January 22nd.
Greenway, NextGen and Pulse all receive CCHIT 2011 Ambulatory EHR certification.
Business journalist and blogger Dana Blankenhorn predicts 2010 will be a year of serious buying for EHRs, lots of implementations, sector job growth and some big mergers. The experts (or optimists) have been saying that for years, but, this time I think it's a pretty safe bet.
That being said, a new study concludes that EHR systems often fail to achieve expected gains in healthcare efficiency. A Milbank Quarterly report looked at EHR projects around the world and determined: EHRs do often increase auditing and billing efficiencies, but decrease efficiency in clinical work; full interoperability may never occur; paper records are more flexible for clinical work; and, small, local EHR systems tend to be more effective and efficient, compared with larger systems.
UCSF Professor Dr. Robert Wachter evaluates the health IT industry and gives it an overall C+ rating. Quality Systems (NextGen) and eClinicalworks were the highest-rated ambulatory-specific vendors, earning at least a B.  GE, Cerner and McKesson received the highest marks.
'Tis the season to do good works, and the team at Hayes Management Consulting is doing its part. Hayes has opted to forgo traditional holiday cards and instead donate to the Toys for Tots Foundation and Susan G. Komen for the Cure. Far better than a card.
Meanwhile, CollaborateMD and its founder/CEO Douglas Kegler have led his company and employees to make donations to dozens of organizations this year. At the beginning of Q4, Kegler committed to make a donation on behalf of every single employee to the charity of the employee's choice. In addition, CollaborateMD offered 100% matching gifts for all employee contributions. Well done.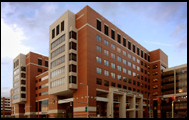 The Healthcare Authority for Baptist Health (AL) purchases McKesson Practice Complete to handle physician billing and claims management for its employed physicians. Physicians will also use the McKesson-hosted Horizon Practice Plus PM system.
meridianEMR and LABORIE MEDICAL announce the integration of LABORIE's urodynamic test results directly into meridianEMR's urology-specific EMR.
The Justice Department says that healthcare fraud remains a key target of the federal False Claim Act, and the government is stepping up enforcement. A healthcare attorney warns physicians that going forward they may have to do more due diligence in their billing and business activities. For example, physicians now face false claims liability for failing to disclose or return overpayments promptly to the government. A reminder that despite all the buzz about EHRs, a strong practice management system remain essential.