Several Florida physicians, lured by a reseller's promise of ARRA-funded billing software, complain of unauthorized charges and a training session that lasted only one day. The reseller says the doctors "are all in a clique together" and sends cease-and-desist letters to prevent them from going public with their gripes. His trainer says the doctors didn't know how to use computers and seemed scared to use a mouse. Even one doctor whose got everything free because she's a former TV reporter was so unimpressed that her promised product endorsement wasn't enthusiastic enough for the reseller, so he denied her access to her patient records on his server and sent her a software bill. The reseller doesn't sound like he's ever heard the term "the customer's always right." More importantly, I doubt  these docs did their homework before buying their system and thoroughly checked out both the software and the vendor. And, likely no one handed the contracts to a lawyer for review before signing any agreements.
The American Academy of Family Physicians says the latest meaningful use guidelines pose hurdles to small and medium medical practices and their ability to earn incentive payments. The organization supports the overall goals for meaningful use, but believes the administrative requirements may be too much of a burden for practices.
Sage North America Healthcare appoints Betty Otter-Nickerson as it new president. Otter-Nickerson was most recently COO for the LiveStrong Foundation, aka the Lance Armstrong Foundation. Before that she served in executive roles at various software companies. Speculation had been brewing for months that Sage was looking for someone to lead the healthcare division, so perhaps the segment will now have the opportunity to shift the focus back to its core EHR and PM business. I might add that I like that Sage has put a woman in this top role, since the HIT vendor world seems dominated by men.
Digital Healthcare announces that over 1.2 million diabetic patients received Retasure eye health assessments in 2009.
NextGen launches a Certified HIT Consultant Program, which will provide training certification for implementation consultants. Reading between the lines, it sounds as if NextGen is trying to improve its position in light of the upcoming Regional Extension Centers. The RECs will help end-users with product selection and provide free EMR training. NextGen figures that  if doctors know there's an option for free training on NextGen, they are more likely to buy the NextGen product. NextGen may lose some revenue on training, but will still have a shot at selling software licenses.
As of the end end of 2009, the iPhone offered 1,900 different applications, which is about 1,600 more than the second place HTC Pro. Experts say that most doctors will select a phone based on the available applications. Just like with EMRs, however, doctors should also consider what they primarily want to use the phone for and its ease of use supporting those primary functions.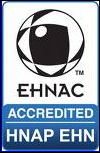 RCM solution provider ZirMed achieves full accreditation with the Healthcare Network Accreditation Program from the Electronic Healthcare Network Accreditation Commission.
EHR and HIE vendor Soren Technology selects MedFile as its exclusive PHR vendor. Soren, by the way, says its suite of EHR products is offered at "virtually no charge" and offer "Meaningful Use components." I have no reason to believe Soren is not a solid product. However, I stand by my advice above that buyers do their homework to avoid potential misunderstandings and frustrations.
If you need a bit of inspiration, read this Partners in Health report of the collaborative efforts to save a Haitian newborn in Port-au-Prince. Along with a team of other heroes, an orthopedic trauma surgeon from Grand Rapids, MI draws 60 ml of his own O negative blood into a regular syringe in order to help save the baby. The baby was stabilized and eventually transferred to an American military hospital. Sadly, PIH Medical Director Joia Mukherjee predicts the situation in Haiti will get much worse very, very fast.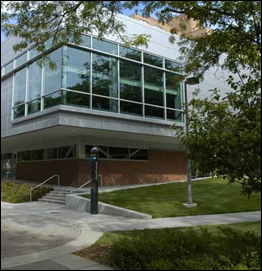 Educators at the University of Illinois at Chicago College of Medicine believe most medical school curricula do not adequately prepare students to diagnose and treat patients using an EHR. The research professors found students had difficulty finding the information they needed and recommend incorporating training in EHR skill.
Later this week we will post another one of our physician interviews. When I asked this latest doctor if he was concerned because his EMR was not CCHIT certified, his (totally serious) response was: "What's CCHIT?"  I had to laugh a bit at myself and the situation. It served as a great reminder to me that just because you are a clinician doesn't mean you are living and breathing meaningful use, CCHIT, interoperability, and the like. By the way, we're always looking for interesting interview subjects, particularly physicians using technology in their practices. If you or someone you know would like to participate, drop me a note.