Here is our list of some of the hottest exhibitors this year, all of whom happen to be faithful HIStalk sponsors. Also included: contact information for a few of sponsors who will not be exhibiting but will be at MGMA and happy to schedule one-on-one meetings.
---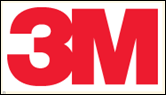 3M Health Information Systems
Booth 1581
3M Health Information Systems delivers software and consulting services to help organizations improve compliance, workflow efficiency and financial performance. We offer expertise in clinical documentation improvement, computer-assisted coding, ICD-10, dictation, speech recognition, and mobile physician technology to support the electronic health record and pay for performance initiatives.
---
ADP AdvancedMD
Booth 1564
ADP AdvancedMD is part of ADP, a trusted company with $10B in revenues and 570,000 clients, including 45,000 physicians. The company provides market-leading cloud-based electronic health record (EHR), practice management, medical scheduling software as well as medical billing services. Clients receive automatic and offsite backup, as well as continuous updates to meet regulatory compliance. Come see us at booth #1564 and try our new iPad app for EHR and get our latest news. Visit us online at: www.advancedmd.com.
---
Allscripts
Booth 1306
The top challenge facing MGMA members is change – and Allscripts wants to help. Allscripts booth will feature an "Ask Allscripts" area where attendees can ask its experts questions about Meaningful Use, Patient-Centered Medical Home, Accountable Care Organizations, ICD-10 and more. Together, we have the knowledge to help you succeed and connect. Allscripts will be showcasing its full line of physician practice solutions including Analytics, EHRs, Practice Management, Revenue Cycle and Mobility, among others. To learn more, visit www. allscripts.com.
---
Aprima
Booth 662
Aprima Medical Software offers a fully integrated, single application, single database EHR/ practice management solution, as well as complete Revenue Cycle Management services. Our no-template design is chief-complaint driven with an adaptive learning capability. Aprima is one of the few companies with a 14 year track record of success including CCHIT Certification consistently every year as well as ONC Certification for 2011/2012.Thousands of Aprima providers are benefiting from improved quality of care, improved patient satisfaction, improved quality of life, and an improved bottom line. To learn more about how Aprima can help your practice, visit www.aprima.com, or email info@aprima.com.
---
Beacon Partners
Booth 1215
Beacon Partners is one of the largest healthcare management consulting firms in North America. We focus on helping organizations enhance operational performance to deliver the highest level of patient care. For more than two decades, healthcare leaders have chosen Beacon Partners to optimize clinical productivity and financial performance, ultimately leading to improved quality, safety and patient outcomes. We offer a full spectrum of healthcare consulting services to healthcare organizations throughout North America, such as IT strategy, ARRA/HITECH/HIE planning, ICD-10 compliance, physician-hospital alignment, revenue cycle optimization, outsourcing advisory services and interim management services. Our team of industry executives, physicians, nurses, administrators, allied healthcare professionals and analysts brings a unique, multi-disciplinary approach to the challenges you face. We are healthcare professionals just like you. That's the Beacon Partners difference.
---
Billian's HealthDATA
To schedule a meeting: Jon Teli, jteli@billian.com
Billian's team members will be walking the show floor this year, and would love to chat with you about the access we provide vendors to more than 700,000 Group Practice and Hospital-affiliated Doctors. From lead gen tools for targeting large practices, to market research programs for product positioning, Billian representatives will be on hand to help healthcare vendors formulate a strategy for effective physician engagement.
---
Capario
Booth 1110
Capario is committed to simplifying the entire reimbursement process. Through our easy-to-use portal, we help streamline everything from patient check-in and eligibility verification to electronic claims submission, denials management and patient billing and payments. Capario helps providers get paid faster, easier and more accurately while providing world-class customer service.
---
CapSite
To schedule a meeting: mareketing@capsite.com
With thousands of data points from over 1,500 vendors across 150 categories the CapSite Database is an invaluable tool that continues to grow. By providing healthcare technology purchasing details at an unmatched level of granularity, this online Database brings transparency to the capital planning process. For more information on how the CapSite Database can benefit your organization, please visit www.capsite.com.
---
Care360® EHR
To schedule a meeting: Info@Care360.com
Care360® EHR is a certified and easy-to-use solution that allows physicians to transition workflow from paper to electronic management in a stepwise approach. This approach to training allows you to implement individual features of an electronic health record at a pace that works for your practice, so you can expand electronic capabilities without disrupting workflow. Physician practices can start with electronic lab order management and then transition to prescription management, encounter documentation and practice management integration – all at their own pace. Care360 EHR also provides anytime, anywhere data access through mobile devices including the iPhone® and iPad®. Visit Care360.com to learn more.
---
CIC Advisory
To schedule a meeting: cynthiadavis@cicadvisory.com
CIC Advisory is a clinician-led healthcare informatics consulting firm specializing in analytics, implementation, optimization, strategic planning, executive coaching, and American Recovery and Reinvestment Act (ARRA)/Meaningful Use Readiness. With a proven track record of delivering high quality, measurable results, CIC Advisory helps healthcare organizations across the United States provide more effective, efficient and safer patient care.
---
CTG Health Solutions
Booth 1284
CTG Health Solutions, the healthcare division of CTG, is a leading information technology consulting firm dedicated solely to helping healthcare institutions, physician practices, payers and related organizations achieve clinical and financial goals through effective technology and business solutions. Over the last 25 years, CTG Health Solutions has provided healthcare IT, and operational and strategic consulting support to more than 600 healthcare organizations.
---
Culbert Healthcare Solutions
Booth 386
Culbert Healthcare Solutions provides high value professional services that are focused on developing and improving operational and financial performance and the overall patient care experience. We help clients navigate through the change management process by optimizing strategic and technology solutions. Our firm is structured into three practice areas: Strategy & Leadership Services, Revenue Cycle and Information Technology.
---
DrFirst
Booth 958
DrFirst is a Health IT platform company, recognized as the industry's Number 1 stand-alone e-prescribing vendor, first to market e-prescribing of controlled substances and specializing in medication reconciliation, compliance/adherence monitoring tools, patient education through Krames StayWell, secure HIPAA compliant messaging and data transmission, and Meaningful Use.
---
eClinicalWorks
Booth 1132
eClinicalWorks provides a comprehensive Electronic Health Records (EHR) and Practice Management (PM) solution, allowing practices to improve efficiency and enhance patient care regardless of practice size, specialty, or number of locations. With strong interoperability and patient portal technologies, eClinicalWorks extends the electronic health record beyond practice walls to create community-wide records. More than 60,000 providers and 370,000 medical professionals across all 50 states utilize eClinicalWorks with customers including physician practices, out-patient departments of hospitals, health centers, departments of health and convenient care clinics. Stop by the eClinicalWorks booth to learn about new developments, see live demos and Join The Network(tm).
---
Emdeon
Booth 1578
Emdeon is a leading provider of revenue and payment cycle management and clinical information exchange solutions, connecting payers, providers and patients in the U.S. healthcare system.Through the use of Emdeon's comprehensive suite of solutions, customers are able to improve efficiency, reduce costs, increase cash flow and more efficiently manage the complex revenue and payment cycle and clinical information exchange processes. How fast can you win $200? Stop by booth 1578 to find out! Play Cash Stacker, Emdeon's high-adrenaline, deceptively tricky game, coming to the MGMA 2012 Annual Conference. You'll need plenty of wit and a laser focus to succeed, just like in today's healthcare world. Practice before the show at www.emdeon.com/mgma2012 and stack the odds in your favor!
---

Elsevier
To schedule a meeting: decisionsupport@elsevier.com
Elsevier is a world-leading provider of scientific, technical and medical information products and services. The company's online solutions include ScienceDirect, Scopus, Reaxys, ClinicalKey and Mosby's Nursing Suite, which enhance the productivity of science and health professionals, and the SciVal suite and MEDai's Pinpoint Review, which help research and health care institutions deliver better outcomes more cost-effectively. A global business headquartered in Amsterdam, Elsevier employs over 7,000 people worldwide.
---
e-MDs
Booth 1285
e-MDs is a leading developer of integrated electronic health records and practice management software for physician practices and enterprises. Founded and actively managed by physicians, the company is an industry leader for usable, connected software that enables physician productivity and clinical excellence. e-MDs software has received continual top rankings in physician and industry surveys including those conducted by members of the American Academy of Family Physicians, KLAS®, MedScape®, and AmericanEHR™ Partners. e-MDs has a proven track record of positioning clients for success as demonstrated by Meaningful Use attainment in 2011. e-MDs clients attained the highest attestation proportion among all major vendors as of January 24, 2012. For more information, please visit www.e-mds.com, www.facebook.e-mds.com, and twitter.com/emds.
---
Gateway EDI
Booth 1532
More than 180,000 providers trust our proactive team and advanced claims processing solutions to simplify revenue management. We help practices maximize revenue by securing accurate reimbursements, decreasing claims rejections and improving payment turnaround times. Visit www.gatewayedi.com.
---
GetWellNetwork
To schedule a meeting: info@getwellnetwork.com
GetWellNetwork, Inc. entertains, educates, and empowers patients throughout the patient journey using the bedside TV and iPad in the hospital, mobile devices, Web or Cable TV at home. This patient-centered approach improves both satisfaction and outcomes for patients and hospitals. Additionally, the company extends the value of existing IT investments by integrating seamlessly to leading HIT systems including Cerner, McKesson, Epic, Meditech, GE and Siemens. GetWellNetwork is recognized by KLAS® as the leader in the Interactive Patient Systems category and exclusively endorsed by the American Hospital Association. More information about GetWellNetwork can be found at www.GetWellNetwork.com.
---
Greenway Medical Technologies
Booth 1415
Greenway will demonstrate and discuss how its fully integrated EHR, practice management and interoperability solution PrimeSUITE is enabling customers nationwide to achieve meaningful use, prepare for accountable care and navigate the future of healthcare.Justin T. Barnes, VP of Marketing, Industry Affairs, Government Affairs, will present the latest information on achieving MU Stage 2, ACOs and other hot topics, with Rich Steinle, CEO of customer Premier Family Physicians, Austin, TX, also sharing his organization's growth and movement towards a PCMH and ACO. Register in the booth for a Garmin Forerunner 110 watch or Garmin Approach G3 golf GPS. www.Greenwaymedical.com.
---
Hayes Management
To schedule a meeting: jtewksbury@hayesmanagement.com
Hayes works with healthcare organizations to optimize clinical and business operations, increase net revenue and improve the patient experience. Hayes consultants are experts in meaningful use, ICD-10, IT strategic planning, electronic health record (EHR) and practice management system implementation and optimization, revenue cycle management and more. Hayes also develops products to improve operational efficiency, such as its MDaudit compliance auditing software. Hayes was ranked Top Overall Professional Services Firm by KLAS for four consecutive years (2007-2010) in the "2010 Top 20 Best in KLAS Awards: Software & Professional Services," 10th in Modern Healthcare's "Best Places to Work 2011," and is included in INC 5000's list of fastest-growing companies. Learn more about Hayes at www.hayesmanagement.com.
---
HealthMEDX
To schedule a meeting: Gerry McCarthy, info@healthmedx.com
HealthMEDX is a single solution software provider for long-term care, home care, and therapy organizations with innovative product design, flexible deployment options, the ability to address multiple care settings, and an easy to use product. The HealthMEDX Vision solution meets the needs of both those looking to address the entire care process and those looking for a specific care segment solution. By providing a comprehensive yet flexible solution to automate customer relationship management (CRM), census, clinical electronic health record (EHR), and financial, HealthMEDX addresses any need for any provider. For a single, easy to use solution that extends the continuum of care, look no further than HealthMEX!
---
Holon Solutions
To schedule a meeting: info@holonsolutions.com
At Holon, we believe that a patient's experience is improved when their care team can seamlessly collaborate on their care. We understand that information in the right hands, at the right time and place, is key to providing it. Our focus is on facilitating a collaborative care environment by providing access to information at the point of care – without forcing anyone in the care team to change their current systems or processes. Our solutions are innovative in technology, elegant – yet simple in integration, and allow you to focus on your passion – your patients.
---
Humedica
To schedule a meeting: patrica.kellicker@humedica.com
Humedica is a next-generation clinical intelligence company that provides novel software-as-a-service (SaaS)-based solutions to the health care industry. Through cutting-edge analytics, Humedica connects patient information across varied medical settings and time periods to generate a truly longitudinal and comprehensive view of patient care. Humedica provides its partners and customers with the informatics solutions necessary to improve, manage, and succeed in today's dynamic health care market. Humedica is defining clinical intelligence for value-based health care.
---
Iatric Systems
Booth 740
Iatric Systems supports 100's of hospitals with patient privacy and breach detection using Security Audit Manager. It monitors every audit log across the enterprise, sees every access, and identifies potential HIPAA privacy breaches in real-time.
---
Ignis Systems
To schedule a meeting: Pat Wolfram, pat.wolfram@ignissystems.com
Ignis Systems: EMR Orders that Physicians Love. The clock is now ticking for EMR vendors to deliver Stage 2 Meaningful Use capabilities, including EMR orders. Instead of building your own, why not leverage the expertise and proven success of Ignis Systems. Used today by over 7,000 physicians, with live interfaces to over 120 national and regional lab vendors, the EMR-Link Orders Toolkit integrates smoothly with any EMR to deliver unparalleled workflow efficiency and ease of use. You can count on Ignis for EMR orders that work where it matters most: at the clinical point of care.
---
Imprivata
To schedule a meeting: Jim Whelan, jwhelan@imprivata.com
Imprivata enhances care delivery by providing fast, secure access to patient information. With over 2 million users and 900 healthcare customers, Imprivata is the #1 provider of secure access solutions for healthcare. By strengthening user authentication, streamlining application access and simplifying compliance reporting across multiple computing environments, customers realize improved workflows, increased security and compliance with government regulations.
---
Informatica Corporation
Booth 742
Informatica Corporation (Nasdaq:INFA) is the world's number one independent provider of data integration software. Organizations around the world rely on Informatica for maximizing return on data to drive their top business imperatives. Healthcare organizations work with Informatica to make data driven transformation a reality. Informatica real time decision support and alerting, relationship analytics and trustworthy data accelerate business intelligence and enable care coordination. Worldwide, nearly 5,000 enterprises depend on Informatica to fully leverage their information assets residing on-premise, in the Cloud and across social networks. For more information, call +1 650-385-5000 (1-800-653-3871 in the U.S.), or visit www.informatica.com. Connect with Informatica at http://www.facebook.com/InformaticaCorporation, http://www.linkedin.com/company/informatica and http://twitter.com/InformaticaCorp.
---
Ingenious Med
Booth 1574
Founded in 1999 by practicing physicians, Ingenious Med's impower solution automates revenue and charge capture processes for more than 18,000 users in the nation's leading healthcare facilities. Our robust imagine business intelligence solution is designed to maximize information for administrators and practice managers. We improve productivity and efficiency, enhance quality of care, maximize revenue, increase billing accuracy and ensure compliance.
---
Intelligent InSites
To schedule a meeting: info@intelligentinsites.com
Intelligent InSites helps healthcare organizations in both civilian and Veterans Affairs environments improve care and reduce costs by transforming automatically-collected data into actionable insights and the intelligent automation of operational workflows. Through its interoperable, hardware-independent, healthcare real-time location system (RTLS) software platform, Intelligent InSites gathers data from real-time location, condition sensing, and other systems; then delivers meaningful information to the right person, at the right time, on the right device. Intelligent InSites' customers gain enterprise-wide visibility and are able to impact continuous process improvements, resulting in remarkable financial and quality of care outcomes. For more information, visit www.IntelligentInSites.com.
---
Intelligent Medical Objects
Booth 1256
IMO develops, manages and licenses medical vocabularies and software applications that standardize medical terminology at healthcare organizations. IMO's simple yet sophisticated terminology database includes over 260,000 terms expressing clinical intent, enabling clinicians to find diagnoses and procedures in terms they are familiar with. This accelerates workflow, increases clinician satisfaction, and assures "first time right" billing.
---
Jardogs
Booth 1064
Jardogs was founded in 2009 with the goal of paving new ways for individuals, organizations and communities to connect through technology. The Jardogs FollowMyHealthTM brand of patient engagement solutions includes their Universal Health Record, the FollowMyHealth Mobile Suite, the award-winning Patient Kiosk, and their innovations into Population Outcomes Management, Monitoring & Compliance, and Health + Wellness.
---

JEMS
To schedule a meeting: KLasser@JEMSTech.com
JEMS is the real-time streaming video to smart device solution used for remote diagnosis anytime/anywhere.
---
Levi, Ray & Shoup, Inc. (LRS)
To schedule a meeting: mark.brudnak@lrs.com
Levi, Ray & Shoup, Inc. (LRS) provides software for secure, centralized management of critical healthcare documents. LRS software works with all major healthcare packages to provide assured delivery of patient wristbands, prescriptions, billing statements, back office reports and more. Customers report a 40 – 90% decrease in printing-related downtime, increased compliance with HIPAA and other regulations, and an ROI of 310% with a payback of less than six months.
---
Lifepoint Informatics
Booth 932
Lifepoint Informatics is a healthcare IT leader focusing on laboratory outreach connectivity, health information exchange and clinical data interoperability. Since 1999, Lifepoint has enabled 200+ hospitals, clinical labs and anatomic pathology groups to grow market share and extend their outreach programs through the deployment of Lifepoint's ONC-ATCB Certified Web Provider Portal and comprehensive portfolio of ready-to-go- EMR/EHR interfaces. www.lifepoint.com 1-877-LAB-TEST (1-877-522-8378).
---
McKesson
Booth 1367
For better practice health, McKesson delivers solutions across all care settings; providing practices more products, services, and resources than any other healthcare company – including revenue management and practice management solutions, medical supplies and ONC-ATCB certified EHR systems for meaningful use. Stop by to discuss the current needs of your practice.
---
MED3000
Booth 1632
MED3OOO is a leading provider of healthcare management and technology services that improve outcomes for providers, health plans, and the patients and employees they serve. The Company provides a broad array of proprietary solutions for physician groups, hospitals, health systems, health risk organizations, and state and local municipalities, enabling them to reach their maximum potential with respect to operational, financial, and clinical results. Through the integrated application of systems, operations, analytics, and domain expertise, MED3OOO serves as the premier strategic operations partner for the healthcare community. The Company's depth of knowledge across its services, economies of scale, infrastructure, and ability to offer and manage disparate information systems provide MED3OOO with a distinct competitive advantage in the rapidly evolving healthcare industry.  Each of the components of MED3OOO's product and services suite is a critical competency for moving toward the delivery of accountable care.
---
MedAptus
Booth 1508
MedAptus is the Gold Standard in the healthcare revenue cycle for achieving effective charge management, compliance and workflow efficiency. With offerings that include powerful and easy-to-use charge capture and management technologies, it is no wonder that many of the nation's most prestigious healthcare organizations rely on MedAptus for financial optimization. Our full-scale Professional, Facility and Infusion applications increase revenue, enhance EMR investments, re-engineer manual processes and yield substantially improved productivity. For more information, visit www.medaptus.com, call 617.896.4000 or visit us at MGMA!
---
MedAssets
Booth 1188
MedAssets has partnered with the Medical Group Management Association (MGMA) to provide all MGMA members contracting services for the medical supplies and other commodity items they need to run their practice, along with technology to manage and optimize those contracts. MedAssets overall contracting philosophy is to drive financial improvement through customized approaches and solutions to help control cost, improve margins and cash flow and optimize operational efficiency. Most of our customers see supply expense decreases for 8 to 10 percent within 12 months after implementation. Call us on our dedicated MGMA member number at 877.730.7472 or e-mail us to learn more. If you want to learn more about our comprehensive offerings, visit the MedAssets website: www.medassets.com.
---
Medicomp Systems
To schedule a meeting: James Aita jaita@medicomp.com or David Lareau david.lareau@medicomp.com
Medicomp Systems is the inventor of clinical content, technologies, and mappings, which improve EHR usability at the point of care. Medicomp's MEDCIN Engine filters and presents relevant clinical data to support the clinical thought process, enable care coordination, satisfy documentation and compliance requirements, and promote the use of codified clinical content.
---
Merge
To schedule a meeting: sue.pasiennik@merge.com
Merge is a leading provider of clinical systems and innovations that seek to transform healthcare. Merge's enterprise and cloud-based solutions for image intensive specialties provide access to any image, anywhere, any time. Merge also provides health stations, clinical trials software and other health data and analytics solutions that engage consumers in their personal health. With solutions that are used by providers and consumers and include more than 20 years of innovation, Merge is helping to reduce costs and improve the quality of healthcare worldwide. For more information, visit merge.com.
---
M*Modal
Booth 283
M*Modal is a leading provider of clinical transcription services, clinical documentation workflow solutions, advanced cloud-based Speech Understanding™ technology, and advanced unstructured data analytics. With M*Modal Fluency for Practices, physicians can efficiently capture and add to the patient narrative using a smartphone, traditional phone or digital recorder. With M*Modal you can dictate your way. Anywhere. Any time. Any device.
---
NextGen Healthcare
Booth 1400
NextGen Healthcare provides fully integrated electronic health record and practice management software systems for both ambulatory and inpatient workflows. Practices shift more resources to patient care while improving financial performance using NextGen® Revenue Cycle Management (RCM) services. NextGen Healthcare solutionssupport Meaningful Use and drive healthcare reform initiatives such as Patient-Centered Medical Home, Accountable Care Organizations, and Health Information Exchange. To learn more, visit www.nextgen.com.
---
Orchestrate Healthcare
To schedule a meeting: 411@orchestratehealthcare.com
Orchestrate Healthcare's Best in KLAS Technical Services consultants are ready to be a part of your organization's success as you implement, enhance or update your technology. We specialize in EMR Implementations, Integration and HIE Consulting Services; providing comprehensive, yet innovative consulting solutions for hospitals and healthcare organizations seeking to improve patient care and operational efficiency.
---
PatientKeeper
To schedule a meeting: Al Lemke, alemke@patientkeeper.com
PatientKeeper's electronic charge capture solution is used by tens of thousands of physicians at practice groups nationwide. PatientKeeper provides an automated billing workflow that easily fits a clinician's work style, and offers tremendous flexibility to billers — and PatientKeeper can support both ICD-9 and ICD-10 codes today. With PatientKeeper, providers can eliminate lost charges, reduce charge lag, and eliminate rework by getting charges right the first time.
---
Sandlot Solutions
Booth 1316
Sandlot provides health information exchange (HIE) and data analytics tools and services for streamlining data sharing between providers, hospital systems and health plans in order to improve patient outcomes and reduce the cost of care. Sandlot Solutions' products and services enable healthcare providers to easily access patient information from a variety of sources and formats community-wide. Sandlot's offerings effectively enhance care coordination, disease management and quality measurement supporting Accountable Care and other payment models.
---
Santa Rosa Consulting
To schedule a meeting: Patrikvagenius@santarosaconsulting.com
Santa Rosa Consulting is a national provider of management consulting and information technology services to the healthcare industry. Through our unique blend of management advisory services and technical consulting expertise across the full range of IT vendor products and systems, we deliver solutions specifically designed to address the business needs of the healthcare market.
---
SpeechRecognition.com
To schedule a meeting: Amy Hamilton amy.hamilton@1450.com
SpeechRecognition.com is the premiere online resource for information on speech recognition solutions for medical offices. SpeechRecognition.com is also the largest online Certified Dragon Medical Practice Edition Partner network. It provides healthcare providers information on speech driven workflow solutions and connects them to an appropriate certified partner, based on their needs, through interactive maps, extensive partner profiles, and detailed overviews of all things speech recognition. SpeechRecognition.com, helping healthcare providers unlock the power of their voice.
---
SRS
Booth 1444
SRS is the leading provider of productivity-enhancing EHR technology and services for high-performance specialty practices—with a successful adoption rate unparalleled in the industry. Offered via the Unified Desktop™, the robust SRS EHR, PM, PACS, and Patient Portal increase speed and efficiency, free physicians' time, boost revenue, slash overhead, and enhance patient care and satisfaction. For more information on SRS, visit www.srssoft.com, e-mail info@srssoft.com, fax 201.802.1301, or call 800.288.8369.
---
SuccessEHS
Booth 1600
SuccessEHS offers EHR and Practice Management solutions with Integrated Medical Billing Services, and aims to help its clients improve growth, productivity, and quality, while increasing revenue. SuccessEHS established itself as a leader in the market by delivering a blend of clinical, operational and financial software paired with a suite of specialized integrated success services. 2011 CCHIT Certified and 2011/2012 ONC-ATCB Certified.
---
Velocity Data Centers
To schedule a meeting: Steve Jacobs, steve.jacobs@velocitydatacenters.com
Is your data center readiness causing you to miss your implementation timeline? Would you like to operate in a private cloud? Are you concerned about your current disaster recovery situation? Velocity Data Centers builds private data centers faster and for less money than other choices. Designed to be placed on unused space at your location, the concrete/rebar structures are bullet-proof, and hurricane tested. Completely turn key system provides all the power systems and cooling systems necessary to have your data center up and running in only a matter of days after site preparations. We can save your implementation timeline, you can get a robust data center, you can solve your problems!
---
VersaSuite
Booth 1240
VersaSuite is an innovative HIS and EHR solution designed to adapt to your hospital's and your clinic's needs, no matter how complex. We offer a single database solution designed with identical and intuitive user interfaces for inpatient, outpatient and emergency department environments.
---
Versus
Booth 681
Do you want to cut overall patient visit times by 10 minutes while improving patient satisfaction? Do you want to double patient volume without doubling staff? Do you want to increase revenue by $1 million in 6 months? That's what some of our clients have achieved using the Versus Advantages™ Real-time Locating System (RTLS). Find out how clinics like Virginia Mason Kirkland use Versus' RTLS to support lean management and automate operations. Our accurate, real-time location information is proven to improve workflow by tracking patient visits automatically, with no manual data entry. The RTLS and patient flow software can stand alone or integrate to your practice management system or EHR, producing accurate, timely metrics that reveal bottlenecks. See us at Booth #681 for a personal demonstration, or visit versustech.com/clinics to download our educational RTLS whitepaper.
---
Vitalize Consulting Solutions
Booth 640
Vitalize Consulting Solutions (VCS), an SAIC company, provides a wide variety of clinical, business, and IT solutions for healthcare enterprises across the United States and Canada. Our comprehensive range of programs and services includes strategic guidance, project leadership and management, operational improvement, process optimization, ICD-10 assessment and planning, Meaningful Use advisory services, and revenue cycle projects. VCS supports every major vendor and can assist in your HIT initiatives across the spectrum – including staff augmentation. In 2011, VCS was acquired by SAIC. The acquisition has enabled SAIC to expand in the commercial health provider market and leverage its information integration and data analytics expertise with VCS' healthcare IT and clinical workflow optimization capabilities to further grow as commercial and federal health markets converge.
---
Vitera Healthcare
Booth 1350
Vitera Healthcare Solutions provides end-to-end clinical and financial technology solutions so physicians and medical professionals can work with patients instead of paperwork. Serving more than 400,000 healthcare professionals including 80,000 physicians, Vitera Healthcare Solutions provides electronic health records and practice management systems, processes 33 million transactions and 1.8 million e-prescriptions monthly, and serves several specialties including primary care, OB/GYN, pediatrics, cardiology and orthopedics in all sized practices and Community Health Centers. Physician focused and patient centric, Vitera Healthcare Solutions is based in Tampa, FL. For more information, visit www.viterahealthcare.com or call (877) 932-6301.
---
Vocera
To schedule a meeting: info@vocera.com
Vocera provides mobile communication solutions addressing critical communication challenges facing hospitals today. We help our customers improve patient safety and satisfaction, and increase hospital efficiency and productivity through our Voice Communication solution, Secure Messaging applications, and Care Transition solutions. Exclusively endorsed by the American Hospital Association, the Vocera solutions are installed in more than 800 hospitals and healthcare facilities worldwide.
---
White Plume
Booth 1156
We help maximize the use of your EHR and Practice Management System. Our customers tell us that upon the implementation of EHR a gap often exists in the revenue cycle management process. Most practices typically combat the gap by either throwing a bunch of time and resources at it or by managing the denials on the back-end. We can help you create a closed loop denial prevention process. This problem will only get larger with the implementation of ICD-10, come see how to protect your cash flow and make the transition easy for your physicians.