Secretary of HHS nominee Sylvia Mathews Burwell says fixing problems that still plague Healthcare.gov will be her top priority if confirmed. The first of her two confirmation hearings provided a glimpse of the stark difference between Burwell and former HHS head Kathleen Sebelius, who continues to gain no personality points when she refuses to attend a recent HHS budget meeting.

The Texas Health and Human Services Commission notifies Xerox that it is terminating the company's Medicaid claims administration contract after Xerox employees approved thousands of requests for braces that weren't medically necessary. THHSC chooses Xerox subcontractor Accenture to take over the contract until rebidding begins.
Xerox fares slightly better in Colorado. The state's Department of Healthcare Policy and Financing signs a $16.6 million, five-year contract with Hewlett Packard for the implementation of a new Colorado interChange Medicaid Management Information System. The HP claims system beat out Xerox, Meridian, and Molina Medicaid Solutions in the bidding process due to its "adaptability," and the hope that its cloud platform will evolve with technology over the coming years.
CMS announces plans to restructure its Quality Improvement Organization program, which provides "boots on the ground" technical assistance via independent organizations to improve care delivery at the community level.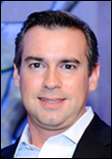 Justin Barnes, VP of industry and government affairs at Greenway, announced late last week that he's leaving the company at the end of May. He tells HIStalk Practice that he'll stay busy over the summer with plans to start two companies (one of them in healthcare IT, with a nod toward consumerism, interoperability, and patient engagement), join a tech incubator, and continue his involvement with government issues in an unstated capacity. He says his Greenway departure is friendly and unrelated to its November 2013 acquisition by Vista Equity Partners or the April 2014 departure of Greenway President Matt Hawkins.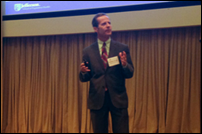 David B. Nash, MD, dean of the Jefferson School of Population Health at Thomas Jefferson University, outlines the benefits and challenges that will come with the launch of Medicaid ACOs in New Jersey later this year.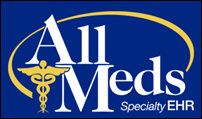 AllMeds Specialty EHR v10 achieves ONC HIT 2014 Edition Complete certification, which designates it as capable of supporting eligible providers in meeting Meaningful Use Stages 1 and 2.

Modernizing Medicine announces that its Electronic Medical Assistant v4 achieves ONC HIT 2014 Edition Complete EHR certification and that its EMA Mobile v4 achieves ONC HIT 2014 Edition Modular EHR certification.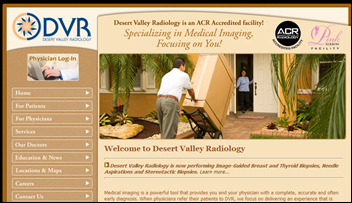 Desert Valley Radiology (AZ) selects McKesson Business Performance Services to assist its six locations with revenue cycle management, transition to ICD-10, and quality reporting.
The Massachusetts House passes votes to eliminate a law that would have required physicians to demonstrate EHR competency or Meaningful Use certification as a condition of earning or renewing their medical licenses after Jan. 1, 2015. The House voted to delay from 2017 to 2022 a requirement that all providers use EHRs that are connected to the state HIE.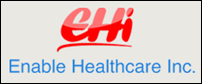 Enable Healthcare announces that its network of physician practices can access CompanionDx pharmacogenomic testing results through their EHI EHRs. It is slightly amusing that EHI's president cites intelligence as one of the favorable characteristics of the CompanionDx team. You have to wonder about who they've tried to partner with in the past.

MModal opens a "state of the art" India Technology Centre in Bangalore to grow its presence in the clinical documentation space, and to help technology professionals in the "Silicon Valley of India" expand their careers.

Emmi Solutions offers the "Introduction to ACOs" Web-based interactive learning program to help patients understand the role their physicians play in an ACO, as well as the benefits of participation.

TelaDoc acquires AmeriDoc in an effort to support its growth into new markets. TelaDoc CEO Jason Gorevic's comment that the "positive impact of telehealth on our health care system has fueled rapid adoption across all market segments" is an interesting one given the cold shoulder some states have shown telemedicine thus far. It will be interesting to see how the combined assets of the private companies weather the storm of future state regulations.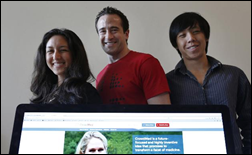 Physicians offer differing opinions on CrowdMed, a San Francisco-based startup that "isn't out to replace [the] family doctor, but instead take advantage of the reach of social media to tap into an age-old medical practice: seeking second opinions." Some, like Professor Amin Azzan, MD see it as an interesting tool to incorporate into his curriculum at the UC Berkeley/UC San Francisco Joint Medical Program. Concerns of other physicians include the credibility of advice-givers, and security of medical information uploaded to the CrowdMed website. Given the burgeoning popularity of online patient communities such as Patients Like Me, the potential for CrowdMed's success is probably better than the average healthcare startup. The company makes no mention on its website of selling de-identified patient data, as Patients Like Me does, but instead is focusing on charging consumers directly for its investigative services. The validation of advice from third parties will likely be of benefit to the average patient scouring the Internet for answers, but the receptivity of physicians to crowdsourced treatment suggestions is questionable.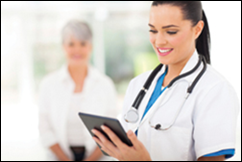 Vertical Systems Reseller says EHRs have the highest reseller profit potential in healthcare IT as well as the greatest appeal to healthcare providers.
---
A chat with Dominic Mack, MD, executive medical director of the Georgia Health Information Technology REC (GA-HITREC)
Dominick Mack, MD, who in addition to his GA-HITREC role is also co-director of the National Center for Primary Care at Morehouse School of Medicine, has helped the REC implement EHRs at over 4,000 physician practices and 56 critical access and rural hospitals. Of those, nearly 70 percent have attested for Meaningful Use.

The HIMSS 2014 Regional Extension Center Survey offers interesting statistics about the sustainability plans of RECs around the country. What are GA-HITREC's plans?
Georgia was awarded $21 million and the money has, thankfully, not run out. We are, however, already looking at lines of services including membership services, privacy and security, technical consultation, patient-centered medical homes, and work with the HIE.
What will GA-HITREC help providers focus on once Meaningful Use Stages 1 and 2 are met?
We are looking to help providers with HIE connectivity, including interoperability and data analytics.
What will have the biggest impact on GA-HITREC moving forward?
We hope to help providers who need it the most – small practices and hospitals in rural and underserved areas. As a mission-based institution, we believe we are uniquely positioned to assist these practices.
What are your top IT priorities?
They include helping smaller practices successfully meet MU and PCMH criteria; providing added services that help smaller practices and hospitals become successful and competitive in an environment of new practice models such as ACOs; and helping practices with interoperability and the exchange of health information for better patient coordination and care.
Expenditure figures among RECs surveyed vary from $5 million to $20 million. Does that line up with GA-HITREC's experience, or do those numbers seem high?
That sounds right.
Based on the survey results, are you surprised RECs aren't paying more attention to securing PHI?
I think they are aware of the needs around that, but they have to balance their focus between program objectives and add-on services. Also, the cost of providing services and other needed resources is a big factor when providing these services.