Black Book Rankings announces that Kareo ranks first among small physician practices for integrated EHR and billing systems. The firm also recognizes Modernizing Medicine as the top dermatology EHR for all practice sizes.

CMS reminds Medicare EHR eligible professionals that 2015 hardship exception applications are due July 1, 2014.

The ONC approves the American National Standards Institute for a second three-year term as ONC-Approved Accreditor for its HIT certification program. It's hard to believe the certification program has only been around since 2011, and fully operational since 2012. It would be interesting to see how much money vendors have spent on certification since the program's inception, and how that value compares to incentive money providers have received for Meaningful Use attestations.

New Jersey-Health Information Technology Center Meaningful Use Director Bala Thirumalainambi sends a tweet congratulating Seema Rao, MD (NJ) on successfully attesting in the earliest possible 90-day period to Meaningful Use Stage 2. Rao, one of only a handful of physicians nationwide to attest thus far, is a solo practitioner who had most of her patients on a patient portal from the day she implemented her Practice Fusion EHR.
North Carolina's HHS signs a data use agreement with the NCHIE as part of a House bill that requires hospitals to submit the demographic and clinical data of Medicaid patients to the HIE, allowing DHHS to monitor services and patient safety.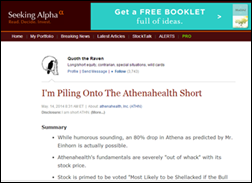 Athenahealth finds itself in the same "quagmire" as Facebook and Tesla, with its fundamentals "severely out of wack" when compared with its value, according to SeekingAlpha.com. The three companies, "valued solely on the basis of being able to grow extremely aggressively," are going to get snapped back to company basics and thus more realistic valuations. Athenahealth is a bit of a different beast than the other two businesses, however, since it finds itself in a crowded marketplace fueled by MU incentive dollars, destined for further consolidation.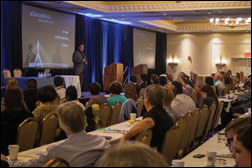 EClinicalWorks announces at its Health Center Summit that more than half (580 of 1,147) of Federally Qualified Health Centers use its products, four of them being Davies winners.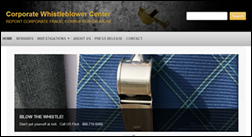 The Corporate Whistleblower Center urges healthcare accounting or Medicare coding "insiders" to contact them with proof of fraudulent Medicare bill upcoding because "the reward potential for this type of information can be enormous." A quick perusal of the center's website reveals it to be affiliated with the consumer advocacy group America's Watchdog. Based on their domain names, both groups seem to be for profit. Physicians should be wary of working with an organization that highlights the ability of whistleblowers to "Get Rewarded for What you Know."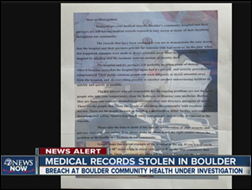 Speaking of whistleblowers, Boulder Community Health (CO) investigates stolen patient records for the third time since 2008. The records of at least 30 victims have been mailed to the center by an anonymous whistleblower, who seems to be using the covert correspondence as a means to highlight the "the easy access that the hospital and their partners provide for someone with bad motives."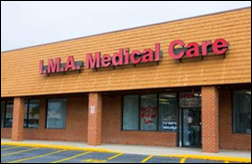 Integrated Medicine Alliance (NJ) is featured in the local paper for its patient-centered medical home business model, which comprises eight primary care practices and three urgent care centers, all within 10 miles of each other and all on the same Vitera Intergy EHR from Greenway. IMA also employs eight care coordinators as part of its PCMH efforts.
A Texas-based pain management clinic selects PPJ Enterprise subsidiary Professional Billing Service to provides its billing, collections, and practice management services. Based on previous statements from PPJ Enterprise's CEO, it seems likely the company initiated the sale thanks to exhibiting at an industry trade show. Mr. H (and likely many other busy providers) might find the plethora of healthcare IT events nearing comical proportions, but vendors obviously still finding benefit in participating.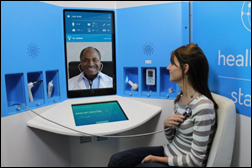 A local paper reports that HealthSpot is well on its way to installing more of its private telemedicine kiosks in pharmacies and public buildings for easy access to physicians via a recent investment of $18.3 million from 27 investors. Physicians that see patients via the kiosks are pleased with the technology, but think it is a good diagnostic fit only for certain conditions. HealthSpot is focusing on the public areas of pharmacies and retail clinics right now. It seems these types of kiosks would lend themselves well to population health management initiatives if they were placed in truly public areas like community centers, libraries, and churches.
The California Urological Association designates Acentec a business partner for its member physicians seeking HIPAA compliance and IT management services. CUA's 475 member physicians represent 52% of the state's board-certified urologists.

NextGen receives the Surescripts White Coat of Quality Award for the third time. "Receiving the White Coat of Quality Award again underscores our commitment to not only applying best practices to the use of e-prescribing technology, but also to continuous quality improvement and training of prescribers," says Sarah Corley, MD chief medical officer at NextGen. Surescripts also awarded this year's designation to 50 other entities including software vendors and health systems.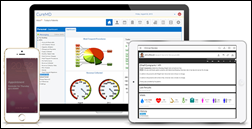 CureMD announces the latest version of its EHR and practice management solution. As with many EHR companies looking to differentiate their products from the crowded marketplace, CureMD designers say their focus on usability and accessibility make this iteration ideal for tablets.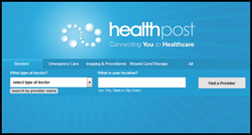 The Advisory Board Company says in its earnings call that it paid $25 million to acquire HealthPost, a physician finder and appointment scheduling site that will be rolled into the company's Crimson analytics offerings used by 1,400 hospitals. HealthPost has $1 million in annual revenue, and is break-even on the P&L side. According to Advisory Board Chairman and CEO Robert Musslewhite, "HealthPost is a cloud-based ambulatory scheduling solution that enables health systems to reduce referral leakage and track new patients by using it. It does it with what we felt like was a market leading SaaS technology that enables physicians and consumers to identify the right provider of care, based on certain criteria, especially in terms of geography and it makes it a very easy one-click appointment booking experience for either the provider or the patient. So we're excited about it. In terms of how we're going to roll it out, it's still TBD. I imagine we will have a program launch coming from it, then more news on that down the line."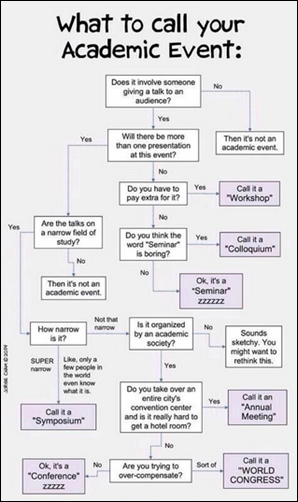 Not sure what to call your next academic medical event? This handy flowchart from PHDComics might help.