Top News

A MGMA survey of large (median of 10 FTE physicians), mostly independent physician practices finds that 44 percent think the impact of the Affordable Care Act insurance exchanges will be unfavorable to their practices. Sixty-two percent are struggling to identify patients whose insurance came from an ACA exchange, and to verify their eligibility or obtain plan details. Most practices also say that patients who got their insurance via an ACA exchange are more likely to have high deductibles and don't understand that fact. Half of the practices say they can't provide services to ACA exchange patients because their practice is out of network.
Acquisitions, Funding, Business, and Stock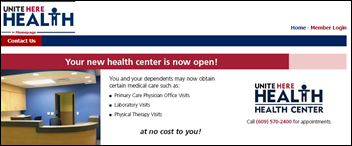 Atlantic City casino workers take healthcare matters into their own hands when their union Unite Here opens a primary care clinic to serve its 20,000 members and their families. The union partnered with the Continuum Health Alliance to plan for and open the Unite Here Health facility. 
Imprivata, DrFirst, and Forward Advantage partner to enable e-prescribing of controlled substances for users of Meditech Client/Server and MAGIC/OSAL EHR platforms. Physicians using these solutions will be able to electronically prescribe controlled substances using the same authentication method they use to log into Meditech. The three companies predict their technology partnership will provide physicians with streamlined workflows, improved patient satisfaction, and increased security via minimized medication errors.
PatientPay receives a $2.5 million investment from Mosaik Partners, bringing its total financing to $6 million. The company will use this new infusion of capital to increase its client base and provide practices with pricing information for patients.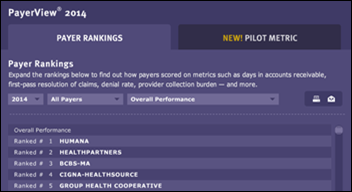 Athenahealth releases its 2014 PayerView Report to help physicians comparatively assess how easy or difficult it is to work with payers based on financial, administrative, and transactional performance. Humana ranked first in overall performance amongst 148 payers for the second year in a row, while Medicaid was found to perform worse than commercial plans and Medicare on several key metrics. As the report points out, physicians would be wise to pay close attention to their Medicaid enrollment efficiency and denial rates as they prepare for increased patient volumes related to state Medicaid expansions.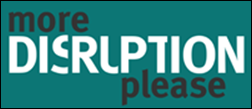 In other athenahealth news, the company welcomes healthcare point-of-service vendor Phreesia into its More Disruption Please program. Athenahealth's network of 52,000 providers will now be able to take advantage of Phreesia's electronic payment collection, data collection, and consent form management solution.
Insurance software vendor Ebix acquires "ask a doctor" service vendor Healthcare Magic for $6 million, with plans to roll it into its A.D.A.M. Health division.
Government and Politics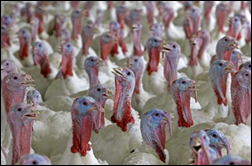 Thanksgiving may be six months away, yet turkey and CMS analogies are already flying high. Dr. Jayne enjoys one HIStalk reader's comparison of the feathered fowl to MU, while this blog compares the proposed CARE tool from CMS to a "technology turkey." The standardized measurement tool, which has yet to be rolled out, will be used across the healthcare industry to compare the effectiveness of care and resource utilization at post-acute care facilities. Facilities testing the tool, however, report "a steep learning curve and significant implementation challenges." Poor user reviews should be no surprise to anyone given the abysmal track record the federal government has demonstrated when it comes to rolling out healthcare IT. Also unsurprising is the fact that CMS has the ability to push the CARE tool out to the industry whether it works or not.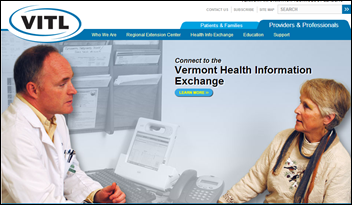 Vermont Information Technology Leaders releases the results of a survey of state residents regarding views about EHRs and the state's HIE. The 502 respondents "overwhelmingly agree" that HIE will:
Help better coordinate care between health care providers
Allow healthcare providers access to the most accurate information about healthcare needs
Allow healthcare providers to make informed decisions regarding patient care
Increase patient safety and
Reduce unnecessary tests and procedures
VITL also issues a RFP indicating it will spend $175,000 on awareness advertising campaigns for the public and for providers as it prepares to launch the Vermont HIE, which is about to exit beta testing. VHIE drew controversy a few weeks ago when it announced that any provider will be able to look at any patient's information, which the CEO says was done to reduce the number of forms patients would need to sign.
The local paper profiles CapitalCare Medical Group (NY) and its experience as part of the CMS Comprehensive Primary Care Initiative, which rewards practices for keeping patients healthy and avoiding costly hospital visits. CapitalCare's Patient Advisory Councils are part of a patient engagement milestone that the practice must reach under the four years of the federal initiative. Additional milestones include integrating mental health services into the primary care setting and managing the medication of patients.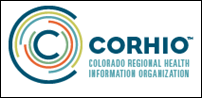 Colorado Regional Health Information Organization selects Sandlot Solutions clinical and claims data exchange technology to deliver increased connectivity, particularly for ambulatory facilities. CORHIO participants will also have access to Sandlot's Metrix analytics platform, and Care Assist population health management and care coordination tool.

McKesson and ValueOptions form Nevada Medicaid's Healthcare Guidance Program to provide more coordinated care for high-need enrollees, particularly those that have a high utilization of services, face one or more chronic conditions, or suffer from mental health or substance abuse disorders. McKesson will coordinate the program's physical healthcare services across the continuum of care via its care management technologies, while ValueOptions will coordinate the program's behavioral health component.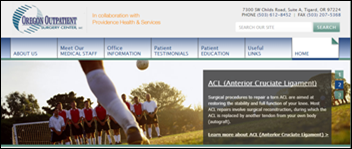 The Oregon Outpatient Surgery Center offers to donate free services to veterans who are waiting for surgical care as part of its Save Our Veterans: Surgery Center Assistance for Veterans initiative, set to kick off in July.

Xerox is on the upswing after recently losing Medicaid accounts in Texas and Colorado. The company beats out Hewlett-Packard to win a $500 million Medicaid contract bid for a new claims processing system in New York, which operates the largest Medicaid program in the nation. 
Innovation and Research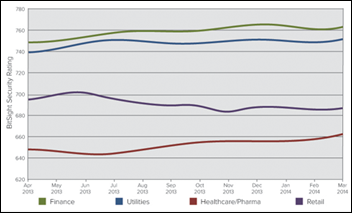 A new analysis finds that healthcare and pharmaceutical companies rate even worse than retailers in terms of security performance. Healthcare beat out finance, utilities, and retail companies to achieve the lowest score, reflecting poor security practices. Healthcare companies were also found to take the longest amount of time to fix security problems – 5.3 days on average.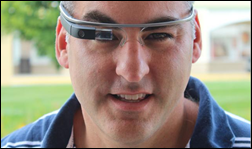 If an eye doctor can see the potential benefits of Glass, there may be hope for it yet in the clinical setting. Ophthalmologist Steve Zeldes, MD makes his case for a "Glassified EMR," citing improved patient communication, the ability to view multiple images at once, instant access to vitals during surgery, and potential as a teaching tool as top areas for further exploration.
A new report finds that the practice management system market will be worth $247.1 million by 2018, which sounds a little low considering the global scope of the report. Given the U.S. focus on Meaningful Use over the last several years, it's no surprise that North America is the largest revenue generator for the market, and that the physician segment was the largest and fastest-growing in 2013. The usual suspects – all U.S.-based, of course – include Allscripts, athenahealth, Cerner, GE, Greenway, McKesson, and NextGen.
Other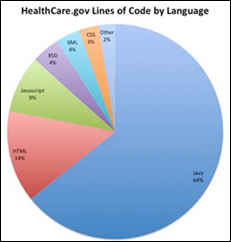 New calculations show that running Healthcare.gov is more difficult than "rocket science." An anonymous Redditt commenter who claims to have worked on the post-go-live cleanup disputes the notion that the website required 500 million lines of code, and breaks the site down into lines of code by language. Guesstimates put the total lines of code between 5 million and 15 million – eight times as much code as was required for the NASA space shuttle's primary flight software.
---
Five Questions with Seema Rao, MD
Seema Rao, MD is a solo internist at Sparkle Medical P.A. (NJ), where she cares for eight to 10 patients a day. She is the first eligible provider in New Jersey, one of only a handful nationwide, to attest to Stage 2 of Meaningful Use in the first 90-day period of 2014.

The New Jersey Health Information Technology Center mentioned in a recent press release that almost all of your patients were on your patient portal when you went live with your EHR in 2012. How receptive have they been to it?
The receptivity of our patients has been in direct correlation with the amount of time we spend educating them about it. Patient education is a high priority.
Has it eased administrative burdens in any way?
It has not eased administrative burdens, but it has caused patients to take a more active interest in their treatment.
When did you begin working with NJ-HITEC for help with EHR implementation and MU attestation?
I have been working with the regional extension center since I started using Practice Fusion. They have been very helpful, especially Balavignesh Thirumalainambi, NJ-HITEC's Meaningful Use director. He is very people-oriented and talented.
Are you relieved or frustrated by the further delay of ICD-10?
I am relieved. I have not started transitioning from 9 to 10.
What best practices can you offer other solo and small practice physicians who are in the midst of preparing for MU?
Work with your REC right from the beginning
Take advantage of educational resources offered by your vendor
Educate office staff;  meet with them regularly to define expectations
Involve patients – obtain patient emails and get them connected on the portal; help them sign in and teach them how to use the site
Complete notes everyday
Create templates on the EHR for SOAP notes
---
Sponsor Updates