Top News

The VA awards ASM Research, an Accenture Federal Services Company, a three-year, $162 million contract to support the VistA EHR and update its computerized patient record system. The company will deliver technical architecture, clinical analysis, software development, engineering management, and training to support the VistA upgrade and improve overall data sharing across the agency. Perhaps the ASM contract will generate goodwill for Accenture within the DoD as it contemplates vendors to overhaul its EHR. ASM was formed in the Pentagon basement in 1975 via the development of a system to support soldier training for the army (now known as the Army Training Requirements and Resources System), and has since developed a "lasting relationship" with the DoD.
---
Announcements and Implementations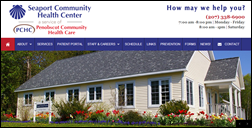 As a HIStalk reader recently reported, Seaport Community Health Center (ME) is relocating to the nearby athenahealth campus, where it will serve company employees and the community at large. SCHC Medical Director David Loxterkamp, MD notes the new facility will "promote patient involvement and ownership of their medical record and treatment choices." No doubt it will also serve as a testing ground for  athenahealth projects. (I'm a voracious reader, so may have to check out Loxterkamp's most recent book, "What Matters in Medicine: Lessons from a Life in Primary Care."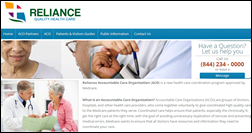 Reliance ACO (MI) implements the Synapse Care Management Application Suite from Synaptic Advisory Partners to better enable its population health management initiatives. The physician-led ACO switched to the Synapse tool after a competitive solution did not produce the data needed to effectively identify and manage high-risk patients.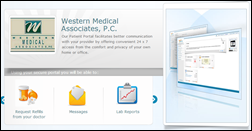 Western Medical Associates, the largest private family practice in the state of Wyoming, goes live on its eClinicalWorks patient portal.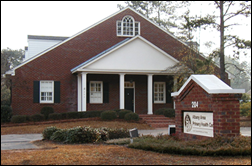 Albany Area Primary Health Care (GA) goes live on Forward Health Group's PopulationManager and The Guideline Advantage, a quality improvement program of the American Cancer Society, American Diabetes Association, and American Heart Association.
Consulting firm Fortech International establishes the Global Alliance for Telemedicine and eHealth, an international association of national organizations whose mission will be to promote and raise awareness of remote-patient monitoring.
---
Acquisitions, Funding, Business, and Stock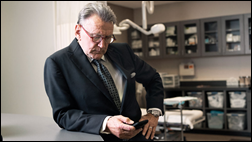 A Forbes article profiles Bruce Irwin, MD CEO of American Family Care clinics and one of the first implementers of today's hyper popular urgent care, doc-in-a-box business model. "It's like we're in a rock band and all of sudden we have a hit, we're an overnight sensation; but in reality we've been playing in bars and honky-tonks for years," Irwin says. AFC is the largest independent chain in the country, with 128 clinics, mostly in the Southeast.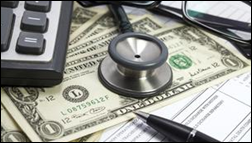 A new report highlights the surge in M&A healthcare activity expected over the next 12 months. Hospitals, physicians, and healthcare IT companies are the subsectors most likely to see increased consolidation in 2014-2015. Increased demand for facility and equipment improvement, a need for better IT capabilities, and rising compliance costs are seen as major drivers for the projected provider consolidation trend.

Solix offers grant applicant consulting services to rural healthcare providers interested in taking advantage of telecommunications and broadband funding opportunities through the Rural Healthcare Program and its Healthcare Connect Fund. The federal RHP program has an annual cap of $400 million in funding available.

PatientKeeper adds a rules engine to its charge capture solution that allows billers and coders to manage code edits.
---
Government and Politics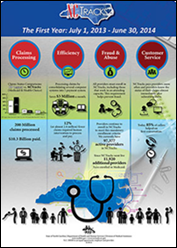 The N.C. DHHS commemorates via infographic the one-year anniversary of NCTracks, its multi-payer Medicaid Management Information System implemented by CSC. The logic of government officials when it comes to healthcare IT implementations continues to baffle me. Although CSC has been fined $1.4 million for failing to deliver "certain levels of service," N.C. DHHS CIO Joe Cooper says the company has "been a good partner" during the project. NCTracks has so far paid out more than $10.3 billion for 200 million claims, almost all of which are paid within a week.

Christian Heiss, MPH, CPH, senior program officer at the non-profit Center for Health Care Strategies, offers several lessons the VA and Medicaid can learn from one another. Heiss, an Iraq war veteran, notes that "VA leaders have an opportunity to learn from other healthcare systems that have faced rapid enrollment expansions with limited resources and staffing. They could start with Medicaid."
---
Research and Innovation

Computer scientists at the University of Illinois work to develop technology that can mask parts of a patient's health record they'd prefer to keep private. Through machine-learning analysis of other medical records, the technology would offer clinicians advice on how to amend the record to ensure the patient's privacy directives are complied with. While there are some drawbacks to having an incomplete record, it may offer another option to patients wary of oversharing or hesitant to share any data at all.
An ICD-10 preparedness survey reveals that activities like coding patient encounters, adjudicating reimbursement claims, and negotiating contracts between health plans and providers are expected to be more difficult in the short term. The long-term impact of the ICD-10 transition is expected to improve care in areas such as accuracy of claims, quality of care, and patient safety, yet not all organizations have a clear plan to derive value from the expanded code set.
---
People

HHS names Jocelyn Samuels Director of the Office for Civil Rights. Samuels is currently acting assistant attorney general for the Civil Rights Division at the Department of Justice.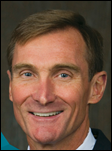 Leidos appoints Roger Krone (Boeing) CEO.
---
Other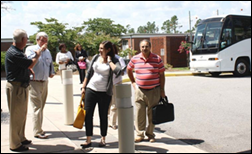 The Rural Physician Bus Tour brings representatives from GA-HITEC, HP-Medicaid, the Georgia Dept. of Community Health, Georgia Health Information Network, HomeTown Health, and other health information technology experts to seven communities in South Georgia. Tour participants met with local physicians to assess the progress of their practices in the Meaningful Use attestation process.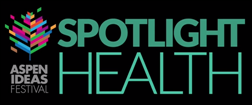 The Aspen Ideas Festival is winding down in Aspen, CO, and features a fairly robust health track. Speakers that jump out at me include Jeff Arnold of Sharecare, Jonathan Bush of athenahealth, Esther Dyson of EDventure Holdings, Harvey Fineberg of the IOM, and Kathleen Sebelius. Live and archived video sessions are available. Being that I'm addicted to Google Alerts and Twitter, I may have to veer off the healthcare track and watch "News at the Speed of Data."
---
Sponsor Updates
ADP AdvancedMD introduces integrated fax with a short video clip.
Leidos receives the Champions of Veteran Enterprise Award for support of veteran-owned small businesses for the fourth consecutive year.
NextGen and Mirth announce NextGen Share, a Health Information Service Provider (HISP) that will connect NextGen and non-NextGen EHR users via Direct.
---
Contacts
Mr. H, Lorre, Jennifer, Dr. Jayne, Dr. Gregg, Lt. Dan, Dr. Travis
More news: HIStalk, HIStalk Connect.
Get HIStalk Practice  updates.
Contact us online.