Top News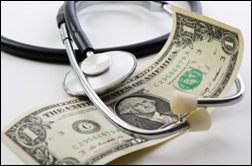 The U.S. Court of Appeals for the District of Columbia rules that the language of the ACA allows subsidies only for people who obtain coverage through exchanges run by the states, and not by the federal government. Just 14 states run their own health insurance exchanges, many of which have encountered media-worthy IT issues and vendor disputes. The judges suspended their ruling pending an appeal by the administration, which has stressed that the ruling will have no impact on consumers receiving monthly subsidies now. To add to the confusion, the 4th U.S. Circuit Court of Appeals in Virginia ruled unanimously to uphold the subsidies provision, saying the wording of the law was too ambiguous to restrict the availability of the funds. The subsidies were granted to nearly 90 percent of enrollees in the 36 states served by HealthCare.gov, and in many cases led them to paying less than $100 in premiums per month. It looks like we're in for another ACA-related Supreme Court decision in the coming months.


MGMA President and CEO Susan Turney, MD announces her resignation, effective at the end of August. Turney, who has been with the association since 2011, has accepted the position of CEO at the new Marshfield Clinic Health System (WI). MGMA is currently developing a search committee to look for Turney's replacement. Turney is no doubt excited about returning to her roots at Marshfield; she served in various administrative and clinical roles at Marshfield Clinic for 22 years.
---
HIStalk Practice Announcements and Requests
A survey finds that 44 percent of physicians spend 1 to 2 hours a week reading news online, and I do hope that includes catching up on HIStalk Practice news. In an effort to keep readers engaged, I ask that you fill out this year's Reader's Survey. Not only will you have my gratitude, but you'll contribute to the improvement of the site and potentially win an Amazon gift card. 
---
Announcements and Implementations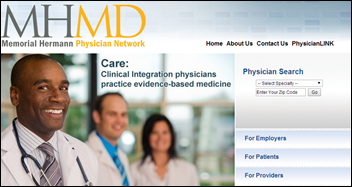 Memorial Hermann Physician Network (TX) embeds the DocBookMD secure messaging application into its accountable care network to better enable communication between its physicians. MHPN anticipates the new tool, which initially will be rolled out to 1,800 MHACO physicians, will help improve workflow and outcomes.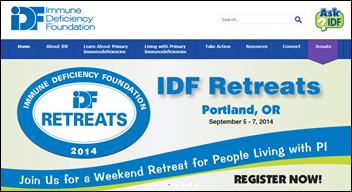 The non-profit Immune Deficiency Foundation partners with Get Real Health to provide a new portal to patients suffering from primary immunodeficiency diseases. IDF patients will use the InstaPHR to securely communicate with their physicians; and electronically track their symptoms, medications, infusions, and other health data. They can also use the portal to share their data with the U.S. Immunodeficiency Network registry for research purposes.

East Jordan Family Health Centers (MI) goes live on Forward Health Group's PopulationManager.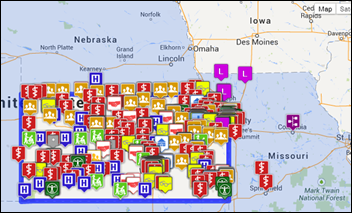 Kansas Health Information Network and Informatics Corp. of America announce they have connected 81 regional healthcare organizations together to share critical health and behavioral health information. ICA CEO Gary Zegiestowsky believes this is a record number of connections for any HIE or HIO, and that it's also "a perfect case study of how interoperability can and should work on a broad scale."
In other KHIN news, the organization announces it is partnering with Netsmart to connect behavioral health and physical health communities using Netsmart's CareConnect solution.
---
Acquisitions, Funding, Business, and Stock

Medversant Technologies launches OneSource for Providers, a credentialing and enrollment management outsourcing solution for practices, hospitals, health plans, Medicare, and Medicaid. The application captures all of the credentialing information used by multiple organizations in a single data repository, cutting down on the time physicians spend submitting credentials to an average of 17 organizations annually.

WRS Health launches a suite of cloud-based EHR, practice management, and patient communication services for ophthalmology practices. The company launched a similar range of technology products for oncologists earlier this month.
---
Research and Innovation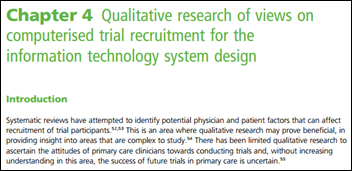 A U.K.-based research study finds that up-to-date EHRs can be used to identify and sign up eligible patients for clinical trials, and monitor the effects of those trials once they have begun. It also found that the process can deliver better treatments for patients, and cut down on the cost and administrative burdens associated with running clinical trials. Barriers noted include "complexities in obtaining research governance approvals, recruitment and retainment of GPs and consent procedures for recruiting patients." I love that the 178-page study has a "Plain English Summary" to balance out the "Scientific Summary."
New research finds that the number of patients participating in an accountable care business model will jump from 40 million in 2015 to over 130 million in 2017, due in large part to an industry push towards performance-based metrics and payment. With that many people being touched by coordinated care efforts, I'm willing to bet that we'll soon see a corresponding boom in vendors moving away from standalone EHR technologies to those that aid coordinated care. Interoperability just might happen if that many patients begin to truly understand what it can do for them and ONC continues to push for it.
---
Government and Politics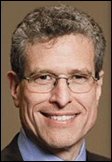 HHS Secretary Sylvia Burwell names Leslie Dach to the newly created position of senior counselor, which will likely see him working on the next sign-up period for Healthcare.gov. Dach comes to HHS from a stint as executive vice president of corporate affairs at Walmart, where he recruited Burwell to work for a short time at The Walmart Foundation. Dach has a strong background in corporate communications and image-making, which means he'll likely help put out any media fires that arise come the next open enrollment period in mid-November. He also plans to continue consulting for Wal-Mart, a situation that could lend itself well to Walmart health clinics making a play for federal dollars of some kind.
---
People

AMN Healthcare Services promotes Jeanette Sanchez to CIO.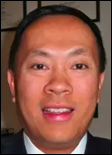 Nicholas Lorenzo, MD joins MeMD as CMO.

Mark VanderWerf (Nonin Medical) joins the American Telemedicine Association's Board of Directors, and is elected chairman of its Industry Council.
---
Other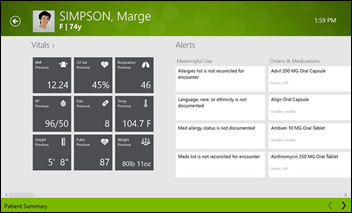 Allscripts receives an Intel Innovation Award for its Allscripts Wand, a touch-enabled mobile app for Windows 8.1 that gives physicians the ability to use legacy EHRs and new EHRs simultaneously on the same device. Resurgens Orthopaedics (GA) collaborated with Allscripts on a proof of concept, and incorporated the app into its clinical workflows via HP tablets. (I wonder if its physicians came up with the fake patient name above.) The medical group is now in the process of making the app an option for physicians and medical staff.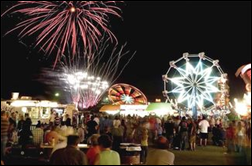 I don't often associate healthcare IT with county fairs, but the idea seems to have taken hold in Montana. Sidney Health Center staff plans to sign up patients up for its new Epic MyChart patient portal August 3-9 at the Richland County Fair. Folks who sign up at the center's booth will not only enjoy secure messaging and electronic prescription refill requests, but may also win $100 in "Chamber Bucks."

The American Osteopathic Association passes a resolution urging patients not to use symptom-checker apps and websites as an alternative to an office visit, saying that such self-diagnosis tools don't take their medical history into account and often miss drug interactions.

The American Telemedicine Association 2015 program selection committee seeks presentation abstracts focused on best practices, cost savings, critical findings, and innovative applications in telemedicine. Submissions are being accepted through September 17. Guidelines can be found here.
---
Contacts
Mr. H, Lorre, Jennifer, Dr. Jayne, Dr. Gregg, Lt. Dan, Dr. Travis
More news: HIStalk, HIStalk Connect.
Get HIStalk Practice  updates.
Contact us online.