Top News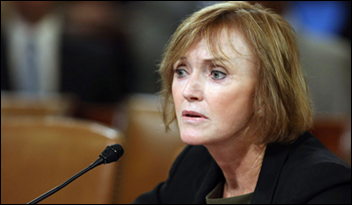 HHS works to reconstruct CMS Administrator Marilyn Tavenner's email inbox in response to requests for missing emails sought by congressional investigators relating to the flawed rollout of Healthcare.gov. The recordkeeping problem was discovered as HHS officials collected documents in response to subpoenas from Republican Rep. Darrell Issa of California, who chairs the House Oversight Committee. HHS expects to recover "most but not all" of the 10,000-12,000 emails Tavenner receives each month. The department has expended over 23,000 staff hours and turned over 135,000 pages of documents in response to the subpoenas. It does my pocketbook good to know my tax dollars are being put to such thorough use.
---
Acquisitions, Funding, Business, and Stock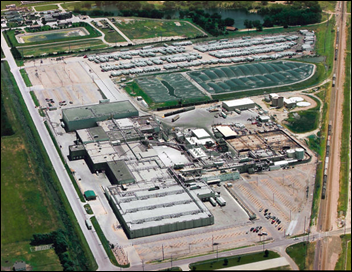 United Food and Commercial Workers, Local 293 and meat company JBS USA announce plans to open an off-site medical practice run by an outside contractor for 5,000 employees and family members covered by the self-insured company's health policy. The company is now evaluating candidates, hospital networks, and boutique clinic providers to operate the Nebraska practice, which will be run as a patient-centered medical home.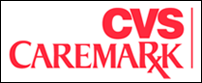 CVS Caremark Corp. opens its first walk-in MinuteClinics at select CVS stores across the states of Nebraska and Washington. The company now has clinics in 30 states and Washington, D.C., making it the largest and fastest expanding provider of such retail clinics in the U.S.

This blog highlights the growing threat of patent trolls, particularly to those companies working in EHR software development. "It's a rapidly growing segment of the healthcare industry that is almost entirely software-based," notes lawyer Leland Schultz, "and the leading companies don't appear to be paying sufficient attention to patents, either as a valuable business asset or as a threat to their business."
DrFirst secures $10 million in debt financing, which it will use to expand its development resources and prepare for international expansion.
Medicity and athenahealth will improve interoperability between their systems.
---
Announcements and Implementations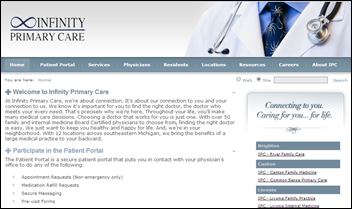 Infinity Primary Care (MI) selects population health management and analytics solutions from i2i Systems to help it easily produce reports associated with its quality measures and Meaningful Use participation. The majority of its 12 physician practices serving West Detroit are recognized as patient-centered medical homes.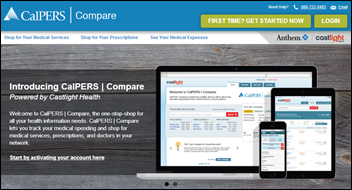 The California Public Employees Retirement System (CalPERS) launches an online healthcare comparison tool for public-sector workers insured by Anthem Blue Cross. Developed by Castlight Health, the tool enables plan members to compare physicians, hospitals, medical tests, and procedures on a variety of factors including cost, quality, patient satisfaction, and convenience. Users can also track expenses.
---
Government and Politics

The White House creates the US Digital Service, a new program that will recruit the "country's brightest digital talent" to provide strategic guidance on major IT projects like Healthcare.gov and iEHR. Mikey Dickerson, the engineer credited with saving Healthcare.gov, has been tapped to run the service. If his LinkedIn profile is any indication (No Fancy Title, Thanks), he's likely to keep a low profile while getting the job(s) done.

The state of California's Department of Health and Human Services launches a health portal to display high-value data sets to residents and developers. Initial data sets include popular birth names, birth profiles, poverty rates, locations of vendors that accept vouchers from government assistance programs, a mapped timeline of West Nile virus incidents, asthma statistics, and healthcare facilities data. Future data sets are likely to include healthcare construction and financing, workforce, and data comparing healthcare costs with quality of care.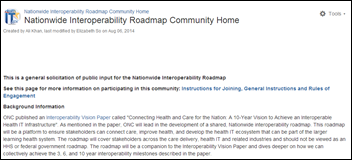 ONC launches a website designed to collect feedback on its proposed interoperability roadmap. Stakeholders have until September 12 to provide their thoughts and comments, after which ONC will present aggregated feedback to the Federal Advisory Committee for its input and recommendations. An updated version of the roadmap will be posted for public comment early next year.
---
Research and Innovation
A survey finds that telemedicine could potentially deliver over $6 billion a year in healthcare savings to companies in the U.S. thanks to an expected 68-percent increase in the use of telemedicine services by employers. According to survey findings, 37 percent of employers expect by 2015 to offer employees telemedicine consultations as low-cost alternatives to ER or physician office visits for non-emergency health issues. Another 34 percent are considering offering telemedicine services in 2016 or 2017.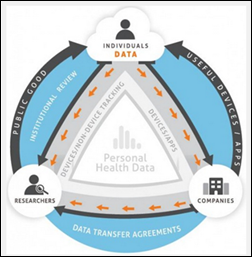 This blog highlights the growing interest in personal health data research and the challenges that set it apart from traditional health research, which is typically controlled, specific, and very focused. Personal health data research involves real-time data that is highly variable and without experimental controls or organized sampling. It is also prone to self-selection thanks to the rise in consumer use of smart phones and wearables. "Analyzing this type of 'big data' will require new statistical approaches, drawing from the fields of computer science, atmospheric science, and engineering," explains Kevin Patrick, principal investigator for the Health Data Exploration project.
---
People

Shelly Russell is promoted to CEO of Mitchell County Regional Health Center (IA).

Harrison Fox (Continuum Care Improvement Through Information New York) joins the Lantana Consulting Group as product manager/project manager.
---
Other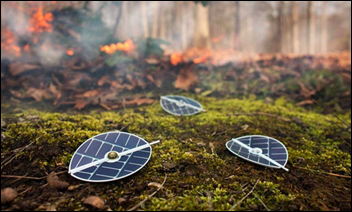 IBM, Cornell Tech, and iniLabs continue to make progress on the SyNAPSE chip (Systems of Neuromorphic Adaptive Plastic Scalable Electronics), which emulates the human brain by processing extreme amounts of sensory information with very little power. After two years in development, the chip is now capable of 1 million programmable neurons, 256 million programmable synapses, and 46 billion synaptic operations per second, per watt. Potential applications include assistive glasses that could guide a visually impaired wearer without need of a Wi-Fi connection, and solar-powered, leaf-shaped sensor modules that could send out environmental and forest fire alerts.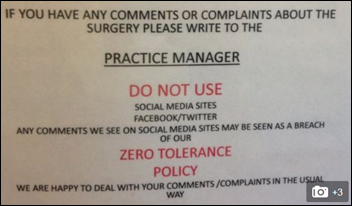 St. Lawrence Medical Practice (U.K.) attempts to ban patients from posting negative comments about the practice on social media. The request was made after staff allegedly saw bad language used to describe the surgery's standard of care on Facebook. Foul language aside, telling patients they're not allowed to post negative comments on the social network of their choosing will ultimately backfire. Case in point: the New York hotel that attempted to "fine" brides $500 for every negative review left by their guests on any social network. The result: a slew of one-star reviews and comments on the hotel's "terrible service" and use of intimidation.
HIPAA worries are causing obstetricians to remove "baby boards" that feature photos of babies they've delivered from their office walls. An OCR representative confirms that the practice is illegal even if the family sends the picture for that purpose since "implied consent" doesn't count.
A new regulation in India requires doctors to write prescriptions in all capital letters to avoid sloppy cursive handwriting that was causing medication errors.
---
Sponsor Updates
---
Contacts
Mr. H, Lorre, Jennifer, Dr. Jayne, Dr. Gregg, Lt. Dan, Dr. Travis
More news: HIStalk, HIStalk Connect.
Get HIStalk Practice  updates.
Contact us online.