Top News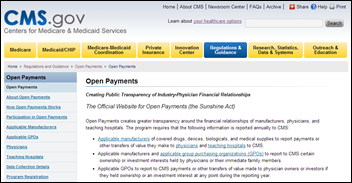 After some industry speculation and a trade group letter-writing campaign, CMS confirms it will withhold until next June nearly one-third of submitted records on drug and device industry payments to physicians and teaching hospitals because of suspected inaccuracies with data included on its Open Payments website. The agency will move forward with plans to make the site accessible to the general public by September 30, and has extended the review period to September 8.
---
HIStalk Practice Announcements and Requests
Don't miss the following HIStalk webinars:
August 27 (Wednesday) 1:00 p.m. ET. Enterprise Data – Tapping Your Most Critical Asset for Survival. Presented by Encore, A Quintiles Company. Presenters: Jonathan Velez, MD, FACEP, CMIO, Hartford Healthcare; Randy Thomas, Associate Partner, Encore, A Quintiles Company. This webinar will describe the capabilities provider organizations need to become data driven. The presenters will provide an overview of the critical role of an enterprise data strategy, creating the right data from source systems beginning with implementation, real-world data governance, how to avoid "boiling the ocean" with an enterprise data warehouse, and the role of performance feedback to transform analytics insights into improved outcomes and efficiencies.
September 4 (Thursday) 2:00 p.m. ET. MU2 Veterans Speak Out: Implementing Direct Secure Messaging for Success. Presented by DataMotion. Moderator: Mr. HIStalk. Panelists: Darby Buroker, executive director of health information exchange, Steward Health Care; Anne Lara, EdD, RN, CIO, Union Hospital of Cecil County, MD; Andy Nieto, health IT strategist, DataMotion; Mat Osmanski, senior application analyst, Steward Health Care; Bill Winn, PhD, Meaningful Use service line executive, Navin, Haffty & Associates. Panelists will discuss the strategy and tactics of meeting the transitions of care requirements for MU2, including assembling the team, implementing Direct Secure Messaging, getting providers on board, and reporting results. 
---
Acquisitions, Funding, Business, and Stock

Telemedicine Solutions company Avizia closes an equity funding round led by NextGen Angels, Blu Venture Investors, and Middleland Capital. The company will use the investment to further expand its sales channels, extend its product line, and grow market awareness. The company also announced that Edward Kennedy (Tollgrade Communications) has joined its Board of Directors.
Private equity firm Apax Partners LLP is looking for a buyer for payer and revenue cycle vendor TriZetto, according to rumors. Apax took TriZetto private in 2008 for $1.4 billion and hopes to sell it for up to $3 billion. TriZetto made $190 million in profit in the most recent fiscal year.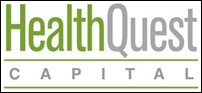 Investment company HealthQuest Capital closes its debut fund to the tune of $110 million, more than double its original target. The company is looking to invest in such target sectors as healthcare IT, mobile health, patient care products, consumer health, diagnostics, and medical devices.
A Baltimore technology site profiles Maven Medical, an eight-employee startup that offers a medical procedure price transparency app to help doctors choose cost-effective tests based on average Medicare reimbursement rates.

Cerner comes in at number 22 out of 100 on the Forbes list of the World's Most Innovative Companies. Salesforce claimed the number-one spot for the fourth year in a row. It will be interesting to see whether the Siemens acquisition will help or harm Cerner in next year's rankings.
---
Announcements and Implementations

Denton County, Texas commissioners approve a new $95,000 EHR system from eClinicalWorks that will consolidate and enable easier access to records from all of the county's health services. The county expects to go live on the new system in a few months.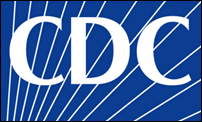 CDC selects Dell Services to provide it with IT infrastructure, application, and user-support services as part of a five-year, $120 million Information Technology Infrastructure Support Services contract. Dell has worked with the federal agency in a similar capacity for the last 11 years.
---
Government and Politics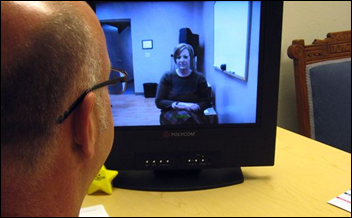 A judge rules that Iowa regulators were within their authority when they voted to ban a first-in-the-nation videoconferencing system that allows urban doctors to dispense abortion drugs to women in rural clinics. Planned Parenthood of the Heartland (IA) started using the system in 2008. More than 6,400 women have used it to obtain abortion pills at outlying clinics, mainly in rural areas. Planned Parenthood has announced it will likely file an appeal.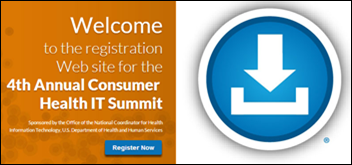 Registration is now open for ONC's 4th Annual Consumer Health IT Summit, taking place September 15 in Washington, D.C. Confirmed speakers that caught my eye include Mark Heaney of Get Real Health, Laura McCrary of the Kansas Health Information Network, and patient Alexis Barries.
---
Research and Innovation
Greenway Health is granted a patent for billing and claims generation in clinically driven revenue cycle management. The patent applies to "location-driven bill coding," and will enable the company's PrimeSUITE EHR to automatically assign an allowed service cost consistent with the payer fee schedule for that physician's location.
Apple is granted a curved touch display patent, which it originally filed for in 2010. Industry insiders expect the patent pertains to development of the iWatch, or a similar wearable or fitness-tracking device.
---
People

Duke Reilly (Pfizer) joins Amazing Charts as director of industry business development.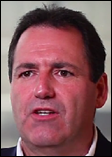 Tom Skelton (Foundation Radiology Group) joins Surescripts as CEO.
---
Other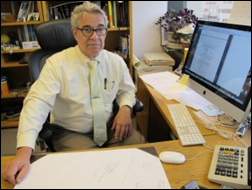 Alaska Public Media reports on the regulatory burdens facing many small practices in the state. Independent physician Oliver Korshin, MD attempted to apply for an exemption out of the Meaningful Use program due to the financial hardship his practice would face. When selecting an exemption category, the 71 year-old said, "The only one that possibly applied to me was disaster. So I picked disaster and I described my disaster as old age and I submitted as my supporting document a copy of my passport."

Practice Fusion responds to recent media coverage of its two-day outage, telling Politico that, "Last week, Practice Fusion's platform was never down, but its third-party data center provider, QTS, experienced 512K issues with their primary and secondary networking equipment." Two days without access to digital patient records left many of the company's 112,000 customers understandably frustrated, as evinced by comments culled by Mr. H and this story on affected physician practices.
---
Sponsor Updates
Billian's HealthDATA discusses five hospital hiring trends in the C-suite.
South County Radiologists (MO) selects McKesson Business Performance Services for its 14-physician practice.
---
Contacts
Mr. H, Lorre, Jennifer, Dr. Jayne, Dr. Gregg, Lt. Dan, Dr. Travis
More news: HIStalk, HIStalk Connect.
Get HIStalk Practice  updates.
Contact us online.